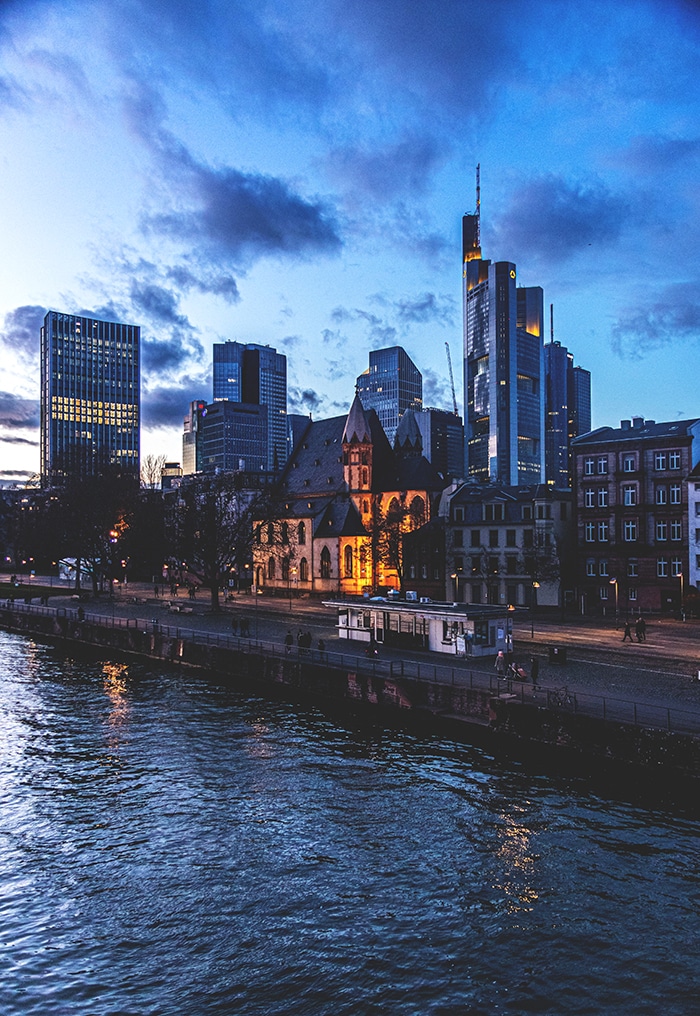 Gay contacts in Leipzig: These are the top places to meet gays in the city of Leipzig
Cool, young and modern - that sounds like Leipzig. With a population of around 600,000, Leipzig is both the largest city in the state of Saxony and the eighth largest in Germany. The Saxon metropolis in the east is even considered the new Berlin these days, because big clubs and bars, attractive sights and a breathtaking cultural scene set it apart. In addition, you can enjoy Leipzig's natural surroundings to the full, as the city offers numerous parks and opportunities for relaxation. In addition, the city of Leipzig has developed into a business location, as several large companies do business from there.
Getting to know gays - Why Leipzig?
The largest city in the federal state of Saxony writes the word equality very large, because here lesbians, gays, bisexuals, transidents and intersexuals (LGBTI) are given the same rights as other citizens. The city of Leipzig sees the appreciation and well-being of LGBTI people as its main task. In addition, associations and all the dedicated staff ensure that LGBTI people have an excellent support system and can turn to the various counselling centres if they have questions or suggestions. In addition, a lot of educational work is also done in schools by young children. These are explicitly educated at a young age with various LGBTI education projects.

If you're wondering what else Leipzig has to offer, we've got the answers for you! Leipzig is known for its gay scene and offers you a range of gay clubs, gay saunas and gay bars. Gay Cruising areas. You can also find various information about associations, clubs and the Leipzig Christopher Street Day. However, you are specifically looking for a gay club? Boy in Leipzig? Then you are also welcome to visit our Gay chat go on the hunt. We are sure that you will definitely find your gay boy and maybe already plan your first date with him - perhaps to one of the places we will recommend to you below.

Gay clubs and bars in Leipzig
A bar with cruising area -
COCKS
Address: Otto-Schill-Straße 10 in the centre of Leipzig
You're looking for a gay bar that is also a cruising area, a bar, a bar, a bar, a bar, a bar, a bar, a bar, a bar, a bar, a bar, a bar. Gaykino and offers several dark rooms? Then Cocks Gay Bar is the right place for you. Here you will find everything from fair prices to excellent service. The Cocks Gay Bar also offers several parties a month.

Every Monday between 13:00 and 22:00, the so-called Mask Party takes place here. You can participate completely naked or in your underwear. Cocks Gay Bar has kept the price very low and offers you a free drink and a place in the cloakroom as well as a lot of fun. Please note that you cannot take your backpack or bag into the darkrooms or cruising areas and must leave them at the cloakroom.
The Cocks Gay Bar also offers a Naked Party, which takes place every Thursday between 13:00 and 22:00. Here, too, you can participate either completely naked or in your underwear. The price of the Mask Party and the Naked Party is also the same and offers a free drink and space for the wardrobe. The difference between the two parties, however, is the closing of the gay bar. At the MaskenParty the place closes completely after 22:00, but every Thursday after the NakedParty the bar stays open for you until 03:00 in the morning.

If you don't have time during the week, can only come to Cocks at the weekend and don't want to miss the Mask Party, the Gay Bar also offers it every second and last Sunday of the month. This means that for the same price, with the same conditions, you can also enjoy the party on Sunday and meet hot gay boys.
But not only the many parties distinguish the largest gay cruising bar in Saxony, but also:
Numerous glory holes

a cruising maze

8 video booths

comfortable loungers and seats
If you are a Darkroom If you are a darkroom lover, we can definitely recommend the Cocks to you, as the design of the darkrooms changes daily. The Cocks is also very easy to reach by public transport, as it is very centrally located in Leipzig. The gay cruising bar is also open on public holidays from 22:00!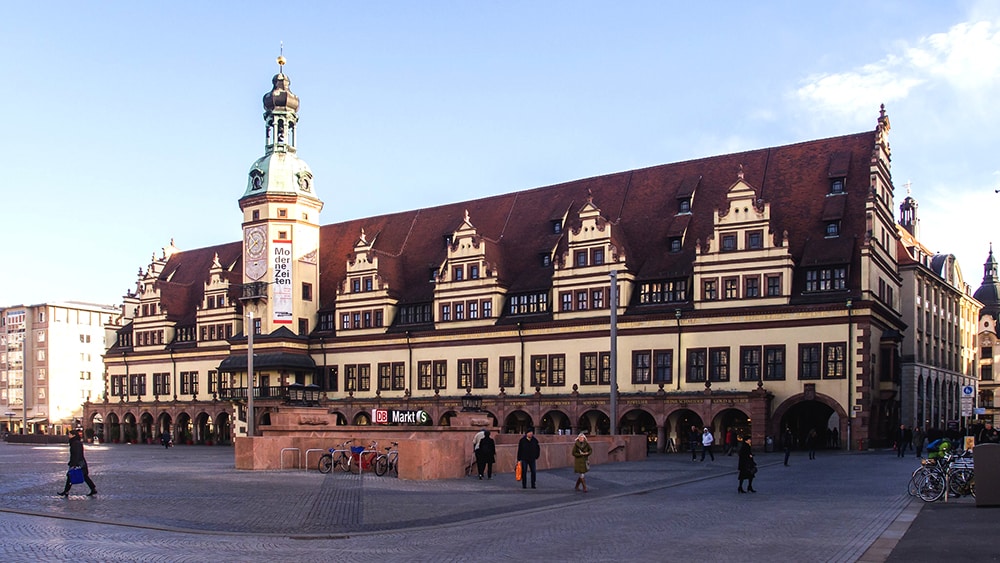 Unforgettable evenings at the Leipziger
Apart
Address: Reichsstr. 16 in the centre
In the centre of Leipzig you will find Apart, a bar that promises you unforgettable experiences. When you arrive at Apart, you will quickly notice that there is always something going on here and they have quite a few guests. The staff at the Apart take good care of the guests. Dome, the manager, is always open to criticism and praise and is always happy to help you with any problems. You will also meet Tom or Justin in the apartment, because they take care of the good mood and the well-being of the guests.

Willi is also responsible for the refreshing drinks, where he gives free rein to his creation and serves you excellent cocktails. He also takes your wishes or different mixes into account and tries to make your evening a unique experience. What would a bar be without good music? Vincenz is responsible for the extremely good music that plays in the Apart and is always happy when the boys approach him openly with their song requests, because he is also interested in giving you an unforgettable evening. Since Apart is open to everyone and not just limited to gay boys, Anne is also actively involved and supports the boys with the service.

The Bar Apart is extremely well designed, with all the cosy corners, warm colours and unique pictures clearly speaking for themselves here! The menu of the Apart is also mixed with different drinks or cocktails. Above all, the drinks are super well decorated and give you an absolute holiday feeling on the beach. Speaking of the beach - try the excellent Sex on the Beach, because we promise it will be worth the wait for the drink!
If we've made Apart appealing to you and you'd like to go on the hunt for your gay boy, we now have the opening hours for you:
Monday to Thursday from 19:00 02:00

Friday to Saturday from 18:00 to 03:00

Sunday from 7pm to 0am
Let the Apart Team spoil you!
Refreshment in the small
Havana Club
Address: Goethestraße 2 in the centre of Leipzig
Considering that the Havana Club is very centrally located in Leipzig, you will find peace and relaxation here at the same time. You will definitely meet a mixed crowd at the Havana Club, as this is probably the oldest gay bar in Leipzig and has won over a few fans and regular customers over the years. The bar is perfect for you if you are a tourist and want to really experience the Leipzig location, an after-work drinker or are out very late.
In addition, the Havana Club has also made happy hours available, where you can save plenty of money, because during that particular time you only have to pay half the price of your drink. Other bars only have one happy hour a day, but the Havana Club wants everyone to benefit and provides them three times a day. The exact times of the happy hours, which have also given the bar the name Happy Glücksschlauch, are listed below:
Happy Hour 1: between 5:00 p.m. and 6:00 p.m.

Happy Hour 2: between 9pm and 10pm

Happy Hour 3: between 01:00 and 02:00
Every day there are several gay boys looking for gay men and who knows if you will find what you are looking for right here. You can also use our gay chat to meet a hot gay boy directly in the Havana Club.
The bar is also very easy to reach. The best way to get there is to take tram number 4, 7, 12 or 15, which stop directly at Augustusplatz. After you get off, it's only a 200-metre walk (3 minutes). If you don't like to take the bus or the tram, you can always find a taxi in front of the opera house that will take you to the Havana Club in a few minutes. Since the bar is located directly in the theatre passage, it is easy to reach on foot and hardly manageable.
The Havana Club's opening hours don't vary at all, so they're pretty easy to remember. Every day, the Havana Club is open from 5pm to 5am. So you can enjoy your stay at the bar until late at night!
The best gay cruising places in Leipzig
Do you fancy some fun cruising where you can let off all your pressure? Then we have just the right gay cruising places for you! Leipzig offers you not only good gay bars or gay clubs in the gay scene, but also the best cruising areas. Whether by car or on foot, there are numerous locations in Saxony's largest city (and in the surrounding area) that are suitable for cruising. In the following, we will tell you about the best cruising areas in the city of Leipzig.

Gay Cruising Area No. 1:
Clara Zetkin Park
Address: On the nun's path
You can have a lot of fun at the anonymous gay sex in Clara Zetkin Park, because this is the most popular meeting place for Leipzig's gay boys. This is where most of the gays cruise around. The most popular time is the weekend, because most of the gay boys come here. come They can relax here when they don't have to go to work or university. In winter it's rather quiet in Clara-Zetkin-Park, but in summer there's a lot going on here in the evening. Mostly older gays are out and about, but if you're lucky you'll also find younger students here. In order to find what you are looking for, it is best to go to the Nonnenweg and not to the central park, because most gay contacts can be found in the west of the park - where they can have their peace and quiet and have hot gay sex!
Gay Cruising Area No. 2:
Lake Cospund

Address: On the
West side
At Lake Cospund you will definitely meet younger gay boys and especially younger students who are looking for horny gay sex. Here you can make the best gay contacts in the summertime and date several times and release your pressure. At the Cospunder See you will be spoiled properly and the other way round you can spoil all the gays. The ideal meeting place is near the boat landing stages (south). As the people disappear in the afternoon, as soon as the sun is gone, this is a fantastic place for gay boys to cruise. Here you can let off steam undisturbed and enjoy horny gay sex.


Gay Cruising Area No. 3:
Harthsee

Address: In summer at the lake & in winter at the car park
If you like winter as much as summer, Harthsee is the place for you to cruise, because there's something going on in both seasons. In winter, most of the gays are in the car park. You can reach it easily via the A72 motorway (Borna Süd exit). In front of the car park you will also find signs for the Harthsee car park.
In summer, on the other hand, all the hot gay boys are more likely to be at the lake and like to show themselves off to everyone. Most of them lie with their towels by the lake or jog along it. But if you prefer car park sex, you'll also find it in the summer, because in the summer there's cruising in the car park as well as at Harthsee.
There's always a lot going on here at weekends. So besides relaxing by the lake, you can also have really hot sex. Also, there is not only the western car park, but also the eastern one, but the western one is used more for cruising.
Gay Cruising Area No. 4:
Canal in Dölzig

Address: Motorway bridge A9 and B186 (east)
The canal in Dölzig is one of the most popular gay cruising areas, as many gay boys have been meeting here for years. The scene area is hidden in a small forest. Most of the time, the area is used for gayNUDIST used. In the afternoon you can sunbathe and in the evening the first hot gay boys come looking for gay contacts and hot gay sex. If you're in the mood for some fast gay sex in Leipzig, the canal in Dölzig is definitely worth a visit!
More Gay Cruising Areas
Since we can't tell you about all the gay cruising areas in Leipzig in detail, we'll list a few for you here that are definitely worth a visit:
At the gravel pits

Kulkwitz Lake East Bank

Kulkwitz Lake West Bank

Lake Naunhofer
The best counselling centres for the LGBTI community in Leipzig
It can often happen that one feels excluded from society and simply needs someone to talk to. In addition, the LGBTI community may have several questions about HIV or other diseases that they don't feel comfortable talking about with a random person. For this reason, the city of Leipzig has founded several associations and organisations to help and educate the community. We have researched several associations and organisations for you and report on them below. The various contact points can help you with a wide range of topics.
AIDS-Hilfe Leipzig e.V.

Address:
Ossietzkystraße 18
in the Schönefeld district
You want help and advice on AIDS or sexual education? Then the AIDS-Hilfe Leipzig e.V. can definitely help you. It has existed since 1990 and actively supports the LGBTI community. They work closely with the health authorities, doctors and government decision-makers, among others. They do their public relations work by offering individual counselling for the LGBTI community and not only looking after them, but also accompanying them.
The core team of AIDS-Hilfe consists of volunteers and professionals who follow only one goal - education of the community. They also try to fight discrimination against lesbians, gays and lesbians, Bisexual and transgender people. You also have the possibility to ask your questions anonymously, because your privacy is respected here.
If you would like to know which counselling services are offered by the AIDS-Hilfe in Leipzig, we have listed them for you:
Personal advice

Telephone consultation

Online consultation

Sex counselling
For personal counselling, you can find the AIDS-Hilfe team at the above address. We recommend that you call in advance and make an appointment so that you can avoid long waiting times and the staff have enough time for you.
If you prefer to be advised on the phone or simply live further away, the staff are always happy to receive a call from you. The best way to reach them is to call 0341 / 23 23 126 during the office hours listed below:
Monday from 10:00 a.m. to 12:00 p.m.

Tuesday from 15:00 to 18:00
But you would rather have online counselling and like to communicate via e-mail? Then we can definitely recommend online counselling, because it also works perfectly. To do this, you have to register at the internet address www.aidshilfe-beratung.de register in the counselling portal. There you can discuss your concerns anonymously and exchange information by email. You can also get counselling from staff members who have already been tested positive for HIV!
In sexual counselling, you will be explicitly advised about the various consequences of sexuality. This includes, among other things, your health, because sexuality can have a great influence on your life and affect your charisma or body image. For some people, it can even lead to dissatisfaction. This is exactly why it is important to get advice on certain topics. These include erectile dysfunction and orgasm disorders as well as sexual aversion. You are welcome to come for counselling alone or with your partner.
However, you also have to expect costs for such counselling sessions. The AIDS-Hilfe offers counselling sessions of 60 minutes for 30.00 euros and each additional counselling session costs 60.00 euros.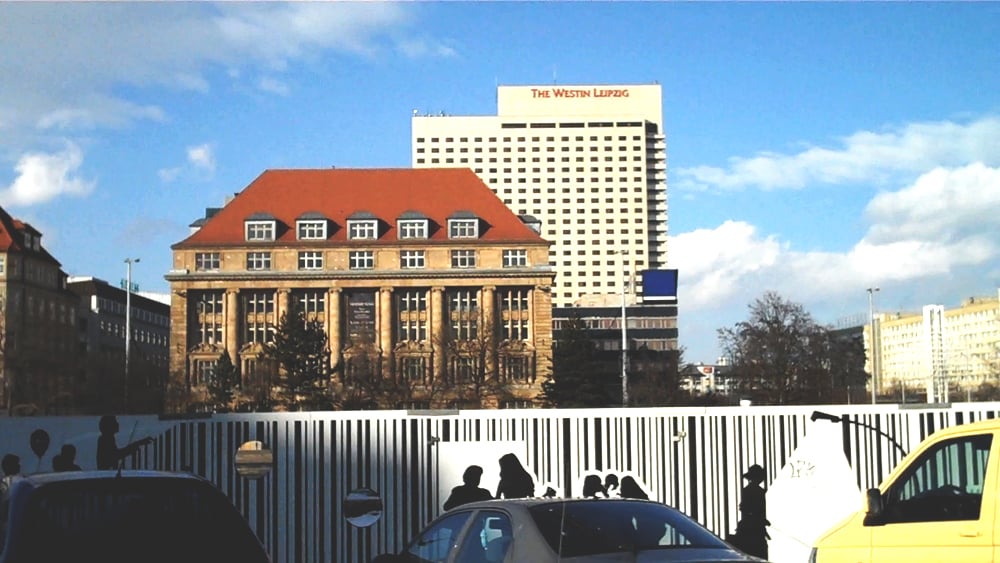 RosaLinde Leipzig e.V.

Address:
Lange Str. 11 in the Altlindenau district
RosaLinde Leipzig e.V. is an association that primarily counsels lesbians, gays, bisexuals, transgender and intersex people. Among other things, they offer psychosocial counselling, group meetings on various topics and spatial meeting and exchange opportunities for the community.
Personal counselling and counselling by telephone are also offered here. Unfortunately, RosaLinde Leipzig e.V. does not offer online counselling.
The following topics can be discussed during both the face-to-face and telephone consultations:
Discrimination

Loneliness

Self-awareness as a gay man

Experiences of violence

Parents, birth or desire to have children (parenting issues)
RosaLinde offers this and much more. They also offer counselling by appointment. You can easily make an appointment via the website of RosaLinde Leipzig e.V. or contact us via the email address [email protected] make an appointment. If you are in a hurry, we recommend that you simply call 0341 87 96 982 quickly and make your appointment over the phone.
RosaLinde Leipzig e.V. not only advises you, but also does its best to accompany you on your way. They help you through your medical or legal processes and support you wherever they can. They also take a closer look at your situation and, if necessary, put you in touch with doctors or lawyers.
If you have relatives, parents or partners who would also like counselling or need help, they can also contact RosaLinde Leipzig e.V.. Here they can get detailed counselling on all their questions. In addition, the counselling centre also makes recommendations for other counselling centres, such as anti-discrimination centres. This is done so that lesbians, gays, bisexuals, transgender and intersex people can get detailed counselling on the specific topic and have their detailed questions answered.
---