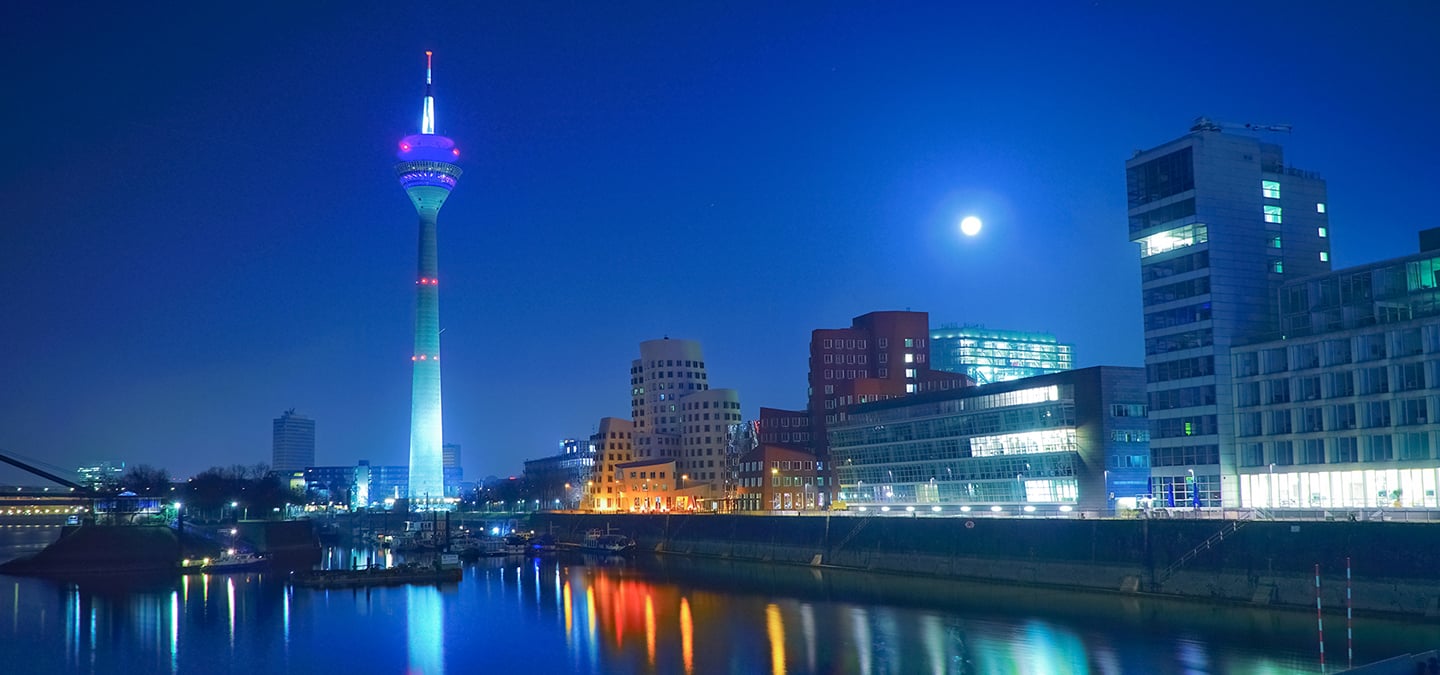 Gay contacts in Düsseldorf: These are the top addresses in the state capital for meeting gays
Modern, multicultural, tolerant and open to new things - Düsseldorf is versatile and has a lot to offer. The capital of North Rhine-Westphalia has a population of around 620,000 and an area of 217.41 km.2 the second-largest city in the federal state of NRW and is located in the middle of the Rhine-Ruhr metropolitan region. Düsseldorf is especially known for its nightlife, outlandish people and also the carnival.
Gay dating in Düsseldorf
The capital of North Rhine-Westphalia also offers a wide range of offers in the gay scene, as it makes itself felt in Düsseldorf's city life and thus ensures a diverse and open culture. Here you will definitely not have a hard time meeting gay men who completely match your type. No matter whether you are looking for one-time fun or perhaps a date with serious intentions. In Düsseldorf you will definitely find your gay friend. Boy find.
Düsseldorf offers many opportunities to go out, relax and party. But where is the best place to meet other gays as a gay man in Düsseldorf?
On the one hand, you can use our Gay chat Get in touch with numerous gays from the city and of course from the surrounding area. Would you rather search for gays directly in the city? Our scouts have picked out numerous gay bars, pubs and more for you so that you can indulge your hunting instinct. We show you the hottest places in Düsseldorf and the surrounding area where you are guaranteed to meet hot gays. Of course, the locations are also perfect for a date with someone you met via our Gay chat you have met.
Gay bars and clubs in Düsseldorf
Karaoke & Theme Parties:
K1 Club & Bar
Address: Bismarckstraße 93 / Entrance Karlstraße
K1 offers you an unforgettable evening every time. The club, which is inconspicuous from the outside, has a lot to offer inside. From 80s and 90s parties to the sailor karaoke party, there is something for every gay boy. Be there when the legendary "Karaoke Night" at the K1 Club spreads good vibes again and put your talent to the test with cool pop, Schlager or even ballad songs. Do you like good music, exciting themes and hot guys? Then this is the place for you!
Drop the covers:
Shameless Party at the Zakk
Address: Zakk, Spruce road 40
"The SHAMELESS has always remained shameless". This is the motto of the club. For more than 13 years, the probably most shameless party for gays in Düsseldorf has been celebrated every 5th Saturday. Fair prices, four talented DJs and three areas including a large beer garden chill-out area, which is well filled on warm evenings. A total of 1,200 gay boys attend the Schamlos parties, so it's unavoidable to pick up two hot gays from time to time.
Exclusive gay parties:
Sir Walter
Address: Sir Walter, Heinrich-Heine-Allee 12
The exclusive "Gay Afterwork Party" takes place every Tuesday evening from 7pm in the classy bar Sir Walter. The bar opposite the opera house on Heinrich-Heine-Allee is a well-known hotspot in Düsseldorf's nightlife. At Sir Walter, the artistic and cosmopolitan ambience immerses you in a world all of your own. So why not enjoy this experience with a date? After a relaxed introduction, music is provided so that you can dance and flirt.
Mix for gays & lesbians:
Club Levent
Address: Grupello Street 32
Club Levent has both a gay and lesbian crowd. Ideal for taking a trip to the bar with your girlfriends. The Club Levent bar offers a wide range of alcoholic drinks as well as a large selection of food for the hungry. There is also no lack of atmosphere at Club Levent. In addition to Schlager hits, there are also other unusual musical tastes, so that there is something for everyone to party to. Small but nice applies perfectly to this place.
Celebrate like a queen:
Queenz
Address: Charlottenstraße 62
Queenz, which was called "Parkhouse" from 2001 to 2014, is located in the middle of the Bermuda Triangle in Düsseldorf. TOP-address to make new acquaintances. The inviting bar with the always good-humoured waiters invites you to have two, or rather three drinks. Those who like the best of the 90s, house and charts are well served in this club on all days. The dance floor is also filled with good sound and when the place is really full, which can happen quickly, there is no consideration. The whole place dances right up to the back of the bar. An evening at Queenz guarantees lots of fun and many new acquaintances, because in this small pub you can only get close to each other. come.
More gay bars in Düsseldorf
You've already visited all our recommended bars and are looking for something new? Besides the recommended gay bars and clubs we've presented above, there are of course many more hot spots that are definitely worth a visit:
Sewing Basket

Wilma next Generation

International Gay Happening

Ludwigs Beer&Bread

Comeback

Mandanzz

Musk

Bar Studio 1
The biggest gay event in Düsseldorf
Rhine funfair: PINK MONDAY
Address: Kaiser-Wilhelm-Ring
Every year at the same time in July, the big Rheinkirmes takes place in Düsseldorf.
Besides many attractions, sweets and loud music, the Rheinkirmes offers a very special extra for its gay and lesbian guests. On Monday of the fair week, the so-called "PINK MONDAY" takes place. This day is considered one of the biggest rainbow events in the city of Düsseldorf and bears the motto: "See and be seen".
The reason for PINK MONDAY is an old pub in Düsseldorf where gays and lesbians liked to meet. However, the pub closed every Monday because the landlady was on the huge Rhine meadow. As a result, all the pub-goers met on the Rhine meadow.
In 2020, this very special day will be celebrated for the 43rd time at the Rheinkirmes in Düsseldorf. Over 50,000 gays and lesbians from various cities and countries will come together to celebrate PINK MONDAY. The biggest party takes place at the "Schwarzwald Christel", which is also the main meeting point for the visitors. So if you're looking for hot encounters with good-humoured boys, then you've come to the right place! From young to middle-aged to mature, every age group can be found at this fair.
This year, the party will take place on Monday, 20.07.2020 at 14:00 and will end at 1:00 in the morning. However, that doesn't mean that the party is over, because it really starts at 1:00 am. When the fair closes its doors at night, the party continues in the city's pubs and bars until dawn.
Join us at the next PINK MONDAY event and don't miss your chance for an indescribable night and sexy gays!
Christmas Market: PINK MONDAY
Address: Schadowplatz
Since 2014, the gay and lesbian community in Düsseldorf has also been offered a lot at Christmas time. Every Monday from 6 p.m. (during the Christmas market) and on the Friday before New Year's Eve, people really let loose on Schadowplatz.
A lot of action and fun is guaranteed here at the Black Forest Hut. There, the Christmas market is transformed into a real fairytale world with a wide variety of fairytale character illustrations. In addition, an illumination in thousands of colours creates a unique atmosphere, which illuminates the market in the most diverse ways. LGBT-rainbow colours will light up. Even the traditional treats that a Christmas market has to offer are decorated with cheerful rainbow decorations. Fun, alcohol, gay flirts and PINK: That and much more awaits you twice a year at the PINK MONDAY event in Düsseldorf.
Entertainment for gays in Düsseldorf
More fun during sex:
Book&XXX - Gay Lifestyle Store
Address: Bismarckstrasse 88
From magazines to underwear to playful sex toys, you're guaranteed to find everything your heart - or rather your lust - desires at Book&XXX. Lustful sex toys for sizzling eroticism for two or for especially hot party nights are guaranteed in this gay erotic shop.
Let the competent and experienced staff in the shop advise you and discover new games or utensils that will change your sex life.
Gay cinema in Düsseldorf:
The Globe
Address: Graf-Adolf-Straße 100
In itself, Düsseldorf is one of the few big cities without a red-light district worth mentioning. Nevertheless, between 1960 and 2000, the triangle between Harkort-, Minitrop- and Graf-Adolf-Straße became an urban area with a wide range of sex cinemas or erotic shops.
Below this is the "Globus" cinema, which has a lot to offer for everyone. The cinema is divided into several cabins. You can decide whether you want to share a booth with your companion or whether you are open to new things and want to sit in a booth with strange, adventurous gays. Although there are no old coveted glory holes in Düsseldorf sex cinemas, fun is guaranteed in this cinema!
Intense sweating:
Phoenix Gay Sauna
Address: Plane tree road 11a
Since 1994, the Phoenix Gay Sauna has been located on 500 m² in the Flingern district. Here you can enjoy sauna, relaxation and much more to the full. Düsseldorf's best gay boys cavort on the two floors. Especially during trade fairs, people like to relax here, so visitors from all over the world are not unusual. You can choose between a Finnish, soft and steam sauna. First you enter the bar, where you can make new acquaintances and have a toast. Then the real relaxation begins with the wide range of saunas. Right next to the saunas is a cosy courtyard, so you can cool off after the hot sauna.
In addition, plenty of retreats are offered if there is a desire for more privacy. Our tip: The most popular places for new encounters are near the steam sauna. Sufficient protection is also provided here, as condoms are offered several times on each floor in condom vending machines.
Groups and clubs for gays in Düsseldorf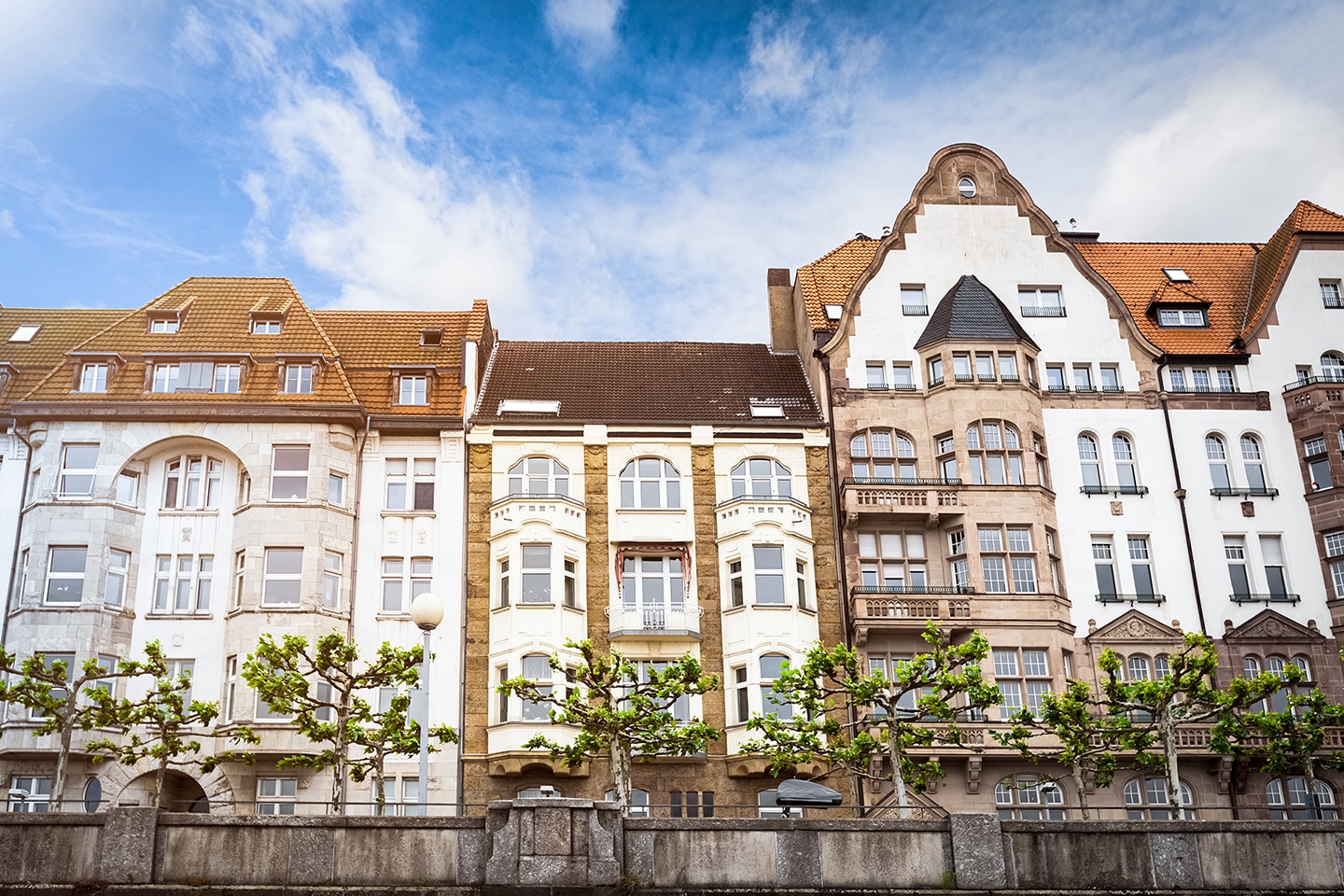 Gay bikers in NRW:
The Düsselbiker
A group of 30 gay bikers from Düsseldorf and the surrounding area (Wuppertal, Krefeld, Essen and Cologne) bear this unusual name. Every biker lover is welcome here. The entertainment on offer is broad and ensures strong community building. A monthly meeting is organised for a regulars' table and up to 4 holidays at home and abroad. You can also count on 30 rides a year and special event participation, such as the CSD. In addition, specials such as a rally are offered, which strengthen the team spirit and the relationships among each other. In April, the season begins with a cosy get-together in a pub in the Bergisches Land.
The Düsselbiker also have their own website (duesselbiker.net), which makes it easy for you to contact them if you are interested. Are you interested in biking and in gay biker partners with whom you can experience a lot of action? Then you are just the right person for the Düsselbiker!
Gays and water sports:
Dolphins e.V.
In August 1996, the Düsseldorf Dolphins e.V. was founded with the aim of offering water sports for homosexuals. In addition to a wide range of water sports, the Dolphins e.V. offers you the opportunity to meet new half-naked guys and make new friends. With currently 128 club members, there is guaranteed to be one for you.
Gay sports group with tradition:
Gayrobic
Gayrobic is the oldest sports group in the gay scene in Düsseldorf. This is not officially a club, but more a nice group of gays who meet regularly to do sports together and then work out. While doing something good for your body and health, this sports group also offers you the opportunity to meet new gay boys and make new relationships.
Balls are your thing?
VC Phoenix Düsseldorf e.V.
This is also a range of sporting activities with a group of other gay participants. Currently, VC Phoenix offers mostly ball sports such as badminton, table tennis and volleyball. There is a suitable sport for every interest group!
Carnival is only once a year! But not at:
KG Regenbogen e.V.
Since its founding in 2000, the KG Regenbogen e.V. carnival association has been one of the largest carnival associations in Germany. gay-lesbian carnival association in Germany.
In addition to their successful performances on carnival parades, the group also offers another highlight with their first gay guard dance couple in the whole of Germany. In addition, KG Regenbogen presents a new carnival song for each new session.
Regular club meetings, over 560 gay and lesbian carnival enthusiasts, new carnival hits every year and much more awaits you in the colourful rainbow community.
Dancing for gays and lesbians:
TSC conTAKT Düsseldorf e.V.
The TSC conTAKT Düsseldorf e.V. was founded in 1999 with the aim of giving gay and lesbian couples in Düsseldorf, who did not find a suitable environment in traditional dance schools, a place to feel comfortable in this dance group.
The range of dance courses here is broad and includes courses at different levels from waltz to tango. In addition, regular workshops are offered, each dedicated to a specific theme.
With fun and a lot of tact, you and your partner will be taught standard and latin dances by professional dancers.
He is looking for him: Cruising in Düsseldorf
In Düsseldorf, too, there are numerous places and opportunities to give back to the Gay Cruising to pursue. In the following list, we have picked out plenty of hotspots for our gay community that are popular in the gay community.Scene are particularly popular and where you are quite likely to meet other gay men.
Gay cruising in nature:
Angermund dredge hole
Cruisers have been frequenting the Ratingen exit in the direction of Kaiserswerth for several years. Especially in good weather, a lot can happen in the evening after a day of swimming at the lake.
Cruising in the bushes:
Südpark (former BUGA)
The Südpark in Düsseldorf is a spacious park area where people like to cruise during the day. Particularly popular places here are the small gardens, which are separated by hedges. The potential to pick up a hot gay boy at this location is particularly high on sunny days.
Naked skin and cruising on the beach:
Himmelgeist nudist beach
The NUDIST Himmelgeist beach is a rather decentralised cruising area in Düsseldorf. On the other hand, it is located directly on the Rhine and offers a beautiful view and, especially in good weather, many cruising enthusiasts stay there. Thanks to the nearby bushes, it's also a good place to retreat if you want to. Otherwise, the area is also used as a normal nudist area by straight people.
Swimming & Cruising:
Düsselstrand leisure pool
The Düsselstrand outdoor pool is open all year round. For the cruisers among you, this means that a lot can happen here in the saunas, shower and changing rooms or men's toilets.
Here, however, extra caution is called for. If you are too discreet and too careful, your bathers could quickly feel inconvenienced.
Cruising by car:
Car park, Kalkumer Schlossallee
The car park is located on Kalkumer Schlossallee east of the railway line and, with its adjacent woods, offers many cruising enthusiasts from all age groups around the clock. Long-distance truck drivers in particular like to spend their breaks at this spot. So if you want to live out your fantasy with truckers, this is the place for you!
Gay cruising in the loo:
Toilet at the South Cemetery
Throughout the week, cruisers meet in the toilets of the Südfriedhof in Düsseldorf. Things are happening here not only at night, but also during the day and even in bad weather.
All variations are possible in the spacious disabled toilet. Meet cruisers of all ages here.
Cruising in the forest and on the water:
Unterbacher Lake
At the Unterbacher See car park and in the nearby forest, there is always a hot guy waiting for you. However, there is regular construction work in the area, so you will have more success at closing time around 5pm. Unless you want to pick up one of the workers.
Idyllic cruising:
Swan mirror at K21
Even when it rains, nice adventures happen at the seating areas. The most popular is the shore opposite the museum. Besides the beautiful view, you can meet both national and international guys and men here.
Popularity of Düsseldorf with gays
Düsseldorf in the gay popularity stakes
In a survey, gays and lesbians worldwide were asked about the topic "Most popular cities among homosexuals". Düsseldorf was ranked 44th out of 100 cities worldwide and 4th most popular city in Germany. Here, the categories dating scene, nightlife, openness in the city, safety and rights were surveyed.
According to the survey, the major German cities of Berlin, Cologne and Munich were particularly convincing in the gay scene. Nevertheless, Düsseldorf was able to convince and received a whole 18.11 points in the evaluation of 25 points.
Düsseldorf did best in the category of safety. With 4.43 points, the city was even ahead of the ranking leaders Cologne (3.7) and Berlin (3.95).
In the categories "openness in the city" and "nightlife for gays and lesbians" things don't look so good for Düsseldorf. The Düsseldorf gay scene criticises the lack of choice of gay venues. This evaluation explains the comparatively small selection of venues in this article. Compared to Düsseldorf, Germany's gay strongholds Berlin and Cologne score far better, with 5 and 4.63 points respectively.
Christopher Street Day in Düsseldorf
This year, the well-known Christopher Street Day will take place for the 12th time on Johannes-Rau-Platz in Düsseldorf. Before that, the whole thing started on Shadowplatz and Gustaf-Gründgens-Platz.
The CSD. Düsseldorf e.V. was founded in 2004 by a group of politically committed people whose demonstrations were aimed at commemorating the events on Christopher Street in New York in 1969 in the state capital of North Rhine-Westphalia. In addition to the street festival, there will also be a memorial service and a demonstration where associations, organisations and people from the gay scene will present themselves for what they really are.
The official motto in Düsseldorf is: "We are Europe! Are we Europe?". It is a reminder of the oppression of homosexuals in many countries, especially in Eastern Europe. Here, naked skin, lots of varnish and LeatherThe day should be more colourful and shriller than Christopher Street Day in Düsseldorf.
The aim of CSD-Düsseldorf e.V. is to hold Christopher Street Day as a recurring signal in the capital of NRW. The concerns and needs of the homosexual population are to be heard and heeded by the environment. In addition, the community supports the coming out of individuals and the acceptance of homosexuals among the population.
Off to Dortmund
---