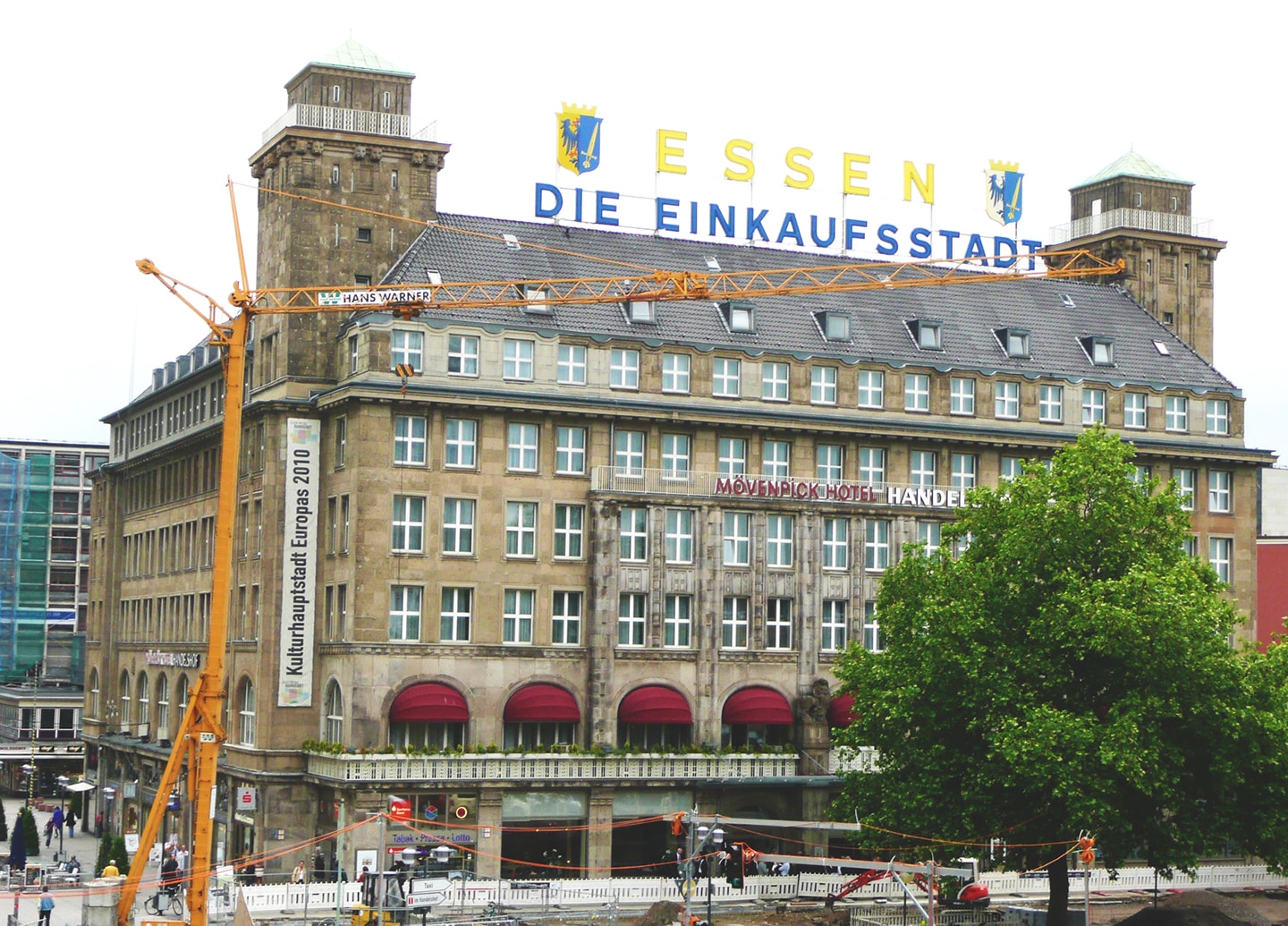 The hottest gay contacts in Essen: Meet our gay community near you
Essen is a large city in the centre of the Ruhr area and also part of the Rhine-Ruhr metropolitan region. After Cologne, Düsseldorf and Dortmund, the independent city with a proud 580,000 inhabitants and 210 km² occupies fourth place among the largest cities in the federal state of North Rhine-Westphalia and 10th place in the whole of Germany.
Essen stands out particularly as a university and industrial location with the headquarters of well-known companies and thus offers a wide range of career opportunities.
Over the centuries, the name of the city changed continuously. While Essen was still called Astnithi in the first mentions, the name changed over many further mentions such as Astnidum, Assinde, Essendia or Essend to today's Essen.
The city also has a lot to offer tourists. With more than 700 green spaces and several large parks, Essen is known throughout Germany as one of the greenest cities. Both the green spaces, the various sights, the shopping opportunities in the city, the central location in the Rhine-Ruhr region and the many trade fairs attract numerous tourists of all ages throughout the year.
In addition, the city was chosen by an EU jury as the European Capital of Culture 2010 on behalf of the entire Ruhr region.
Gay dating in Essen
Is food also interesting for gays?
As you have already experienced, Essen offers many beautiful green spaces, which means that you can prepare yourself for some cruising experiences in beautiful parks in this big city. But besides the outdoor experiences, you can also expect many fancy gay bars, gay cinemas and much more.
You are wondering where you can go out as a gay man in Essen, especially with other hot gay boys, party or just relax or you would like to chat with guys in your area and flirt? Then you've come to the right place!
On the one hand, you can use our Gay chat Get in touch with numerous gays in your neighbourhood or test the hottest venues in Essen, which we will introduce to you in this article, and make new contacts in person. Of course, the locations are also perfect for your first date with someone from our gay community.
Discover the unique gay hotspots in Essen
The smallest, horniest gay bar in Essen:
Gentle M cafe - bar - event - lounge
Address: Kettwiger Straße 60
In the Gentle M, everyone from Gay to heterosexual and from male and female to trans welcome. When it opened, the Gentle M was still considered a pure Scene-However, this changed over time, as heterosexuals also became huge fans of the establishment. However, this does not make Gentle M a bar like any other, because it is the place to go for young and old and for all kinds of individuals.
The variety and fun events are convincing. These include the karaoke nights that take place every Thursday, the infamous Cocktail Nights Deluxe on Fridays and the clubbing on Saturdays. Sundays, on the other hand, are quieter. On Sundays at Gentle M you can end the week in a relaxed café atmosphere and have nice, intense conversations with gay visitors to the restaurant.
The bar/café is open daily from 18:00 and welcomes you at any time.
THE party in the Ruhr area:
To the faucet
Address: Kopstadtpl. 23
The old pub Zum Pümpchen convinces its hot gay visitors with its rustic charm and special character of the Ruhr area. The comparatively small bar offers more on its available square metres than many other larger bars. Besides regular and good Live-music, karaoke evenings are planned with pleasure. The menu leaves nothing to be desired and also convinces with reasonable prices. The relaxed atmosphere makes you feel good immediately, as do the nice gentlemen behind the counters, who contribute to the great atmosphere.
THE party in the Ruhr area:
Keen on Carl
Address: Wilhelm-Nieswandt-Allee 100
Every fourth Saturday of the month, the gay Ruhr area meets at the Zeche Carl. Cute boys, tough guys, sexy men and chic Queens await each other at the exclusive party. From pop and charts to house and electro beats, there is guaranteed to be something for every gay and lesbian. Boy the right music.
Sex and fetishes:
Drexx
Address: Turmstraße 21
Whoever is interested in sex and Fetish If you're into the harder stuff, Drexx is the place to be. This is an urban industrial club bar with unusual parties all about fetish inclinations. Whether Leather, uniform, RubberWhether you're a dinner jacket wearer, a punk or a forced dresser, there are no limits to your imagination at Drexx. The Drexx is definitely not a normal pub, but more an opportunity to leave everyday life behind and enter a new world of the gay scene.
Before visiting, however, it's best to check the homepage for current events and dress codes so you can take part in the exclusive fetish events.
Those who want to practice safer play can also equip themselves accordingly here. Condoms and lubricant as well as gloves are provided free of charge at the counter. However, everyone takes responsibility for themselves.
The top gay cinema for 20 years
Man Moviethek
Address: Vereinsstraße 22
In the Man Moviethek, the hotspot among the gay sex cinemas in Essen, there are definitely no limits for you and your fantasy. Are you in the mood for dirty sex and still looking for a sexy gay? Then you'll definitely find what you're looking for here. In the Man Moviethek, you and your companion or your new acquaintance are offered smaller cabins for pampering and pleasure. In addition, you will find the infamous glory holes in the booths, which are no longer to be found in every sex cinema.
All age groups and gay types are represented here, so you'll also find one or the other guy to have fun with.
2 in 1: Sex cinema and sex shop
Wiscot
Address: Friedrich Ebert Straße 72
In addition to a newly renovated homo cinema, two shops await you at the Wiscot, offering everything from porn magazines to the rarest sex toys. Especially in the afternoons between 14:00 and 17:00, the cinema is full to bursting with customers. Equally convincing are the hygiene aspects that are taken very seriously at Wiscot to ensure a pleasant feel-good atmosphere.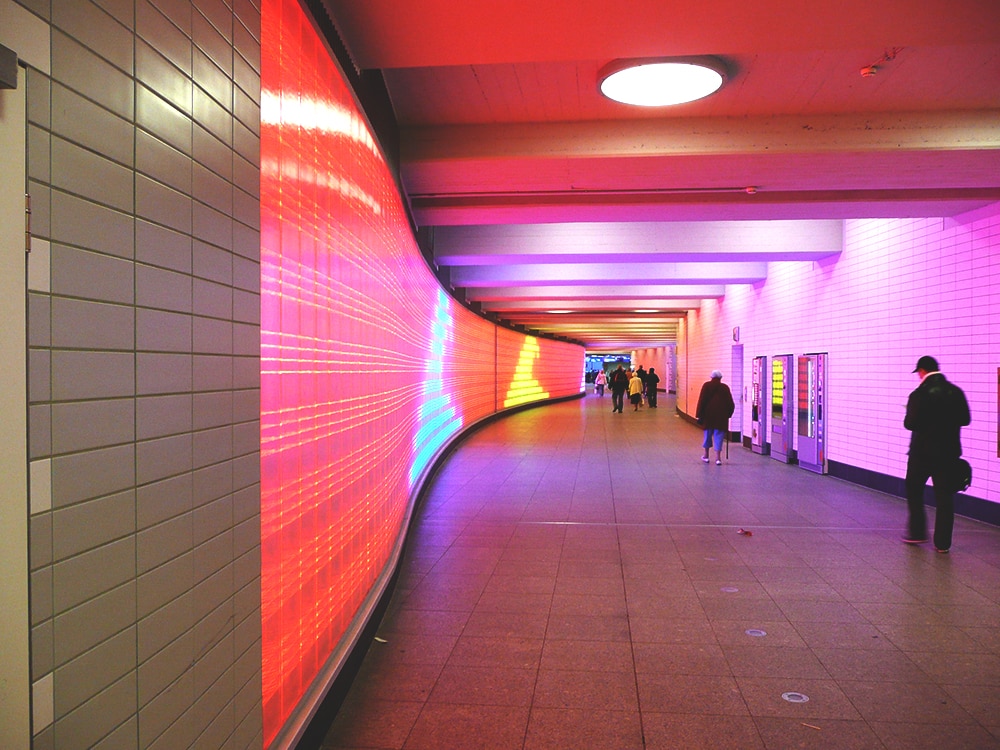 Hot relaxation hotspots for gays in Essen
These gay hotspots in Essen are exactly the right place for your needs. Whether with new acquaintances, your date from our gay community or the massage therapists, relaxation and eroticism are guaranteed in these saunas.
The men's sauna for pleasure:
Pluto
Address: Viehofer Straße 49
Diving into a world of Pluto also means diving into a world of relaxation. Because here you have three different saunas to choose from, so that there is a suitable sweat option for every preference.
What still looks very much like the former Essen cinema arcade from the outside, currently reveals one of the largest gay saunas in Germany on the inside. On over 1,600 m² and three floors, you can forget all your stress and everyday life for a few hours.
First, the path leads past the lockers to the central bar and lounge area. The Finnish sauna and a swimming pool incl. counter-current system are also located directly nearby.
One floor above are the TV room, the rest cabins and numerous cruising possibilities. In the TV room, the best gay porn is broadcast and cosy seats are provided. In the rest cabins, you and your companion or your new acquaintance can pamper yourselves as a couple behind closed doors.
In the basement, a large whirlpool, an oriental hamam and an XXL steam sauna await you.
The Pluto sauna is well frequented by hot gay boys every day and at every hour, so that you often don't know where to look first.
Don't miss the relaxation of a lifetime in the coveted Sauna Pluto scene.
The sauna is easy to reach by public transport (stop: Viehofer Platz, line 106 and 107) and is located right next to the GOP Variete Theater. If you come by car come you can easily find parking spaces nearby (Pluto guests pay less).
Hot, hotter:
Metropol Sauna Essen
Address: Maxstraße 62
In the middle of the Pott region and only a few metres from Essen's main railway station, you will find the Metropol-Sauna Essen. On a proud 2,800 m², excluding a large garden with loungers, you'll be offered a unique sauna experience at solid prices, with everything your gay heart desires.
In addition to pure relaxation and horny flirtations, great events like a foam party deluxe also await you. Cruising is no problem at all in this sauna. You can simply have fun with other sexy sauna visitors in one of the relaxation cabins and try out the wide range of sex toys. Although age is not a factor in the Metropol sauna, young gays between the ages of 20 and 30 are particularly attracted to the offers.
Finnish sauna, bio sauna, whirlpool, extensive cruising and training areas, solarium and rental cabins already await you in the exclusive Metropol sauna.
Fancy cruising in Essen?
This Gay Cruising Hotspots in Essen are exactly the right place to go for your needs. Whether it's a date spot with a gay from our community or for quick sex with hot men you don't know. There's always something going on in these locations:
Sex under the bridge:
Helbing bridges
You won't have to wait long under the bridge by the car parks until the first sexually horny gay man crosses your path. Young men in particular are often to be found here.
Pleasure in the idyllic park:
Segerath Park on Bottroper Straße
During the day, Segerath Park is ideal for relaxing and picnicking. But as soon as the sun goes down, there are some cute boys waiting for you, especially behind the university. It's even possible to be pampered twice in one day.
Groups and clubs for gays in Essen
Queer Youth in the Ruhr Area
TOGETHER food
Address: Kleine Stoppenberger Straße 13-15
Together Essen offers people from the queer scene up to 27 years of age the opportunity to experience many beautiful moments in an informal atmosphere and to make new friends. In addition to relaxed chill-out meetings, there are also cooking evenings, game evenings and workshops that strengthen togetherness in the group. The group meetings all take place at Café Vielfalt, a Gay- Lesbian Youth Centre in Essen, took place.
Meet new people from the Ruhr area who share your interests or can help you in difficult situations.
Gay Youth Group Essen
Boybase
Address: Kleine Stoppenberger Straße 13-15
The gay youth group Boybase also meets regularly at Café Vielfalt. The group members are between 14 and 27 years old and have made it their mission to stand by each other and support each other in difficult situations such as bullying or coming out to families or schoolmates.
Meetings are held every Thursday from 18:00. In addition, personal or telephone youth counselling sessions are offered daily from 5:00 pm.
Are you currently in a difficult situation and need advice from young men who may have been through the same thing as you? Then you've come to the right place. Even if you are younger or older than the youth group members, you are always welcome.
Centre for the queer scene in Essen:
Food X Point
Address: Varnhorststraße 17
The Essen X Point centre is a collection of different groups, meeting places and offers for all homosexually oriented men in Essen. The different groups meet here on different days at different times to talk about their problems or to spend relaxed hours together. We'll show you what to expect at Essen X Point and there's sure to be a group for you.
To your heart's content
The Herzenslust team in Essen does prevention work with gay and bisexual men of all ages and is also involved in numerous campaigns in the area that support homosexuals in all respects. Herzenslust also regularly takes part in information events and street festivals. The Herzenslust team is also represented at various parties.
You want to be part of the group and help other gay or lesbian people. Bisexual in difficult situations such as sexual infections, or do you need someone to talk to? Then get in touch with Herzenslust and simply make an appointment for the next conversation.
SVE - Meeting place for gay fathers and husbands
It is very common that men do not have a Straight-marriage discover that they are attracted to men. In this situation, it seems hopeless for most of them to follow their feelings and decide in favour of the homosexual path. Fathers in particular are afraid that their relationship with the child will be disturbed or, in the worst case, that contact will be lost. Confessing a gay orientation triggers existential conflicts for many of those affected.
For this reason, the group "SVE" has made it its task to listen to and advise men in such a situation. All group members are also fathers or were in a registered civil partnership. Many of the members have experienced their own personal difficulties in very different ways. Coming Out and would like to encourage those affected with their stories to choose the right path.
On the first Thursday of the month, regular discussions take place in which experiences and adventures are exchanged. Some of the members are in the separation phase or have long since done so, while others continue to live with their families and do not want to change this in the future. Men who are not quite sure of their sexual orientation are also welcome to attend the talks.
Mashallah! - Meeting place for gay and bisexual men with a migration background
In many countries, homosexuality is strictly taboo. For this reason, many people are afraid to come out as gay to their parents or relatives in general. The fear of violating one's own religion also increases at the thought of homosexuality. For these reasons, gay and bisexual men with a migrant background often feel alone with their needs and questions and overwhelmed. They lack contact persons who understand their situation or have already gone through it themselves.
For these reasons, the Mashallah group sees it as its goal to support men who are in such a situation in the best possible way and to give them the feeling that they are not alone with such problems. Every member of this group is also informed about other issues such as HIV or other infections.
So whether you have questions about coming out in cultural families, need someone to talk to or just want to meet other gay men with a migration background. The Mashallah team is guaranteed to help you.
Dare to jump over your shadow and talk to experienced gay men about your problems. You have nothing to lose!
Stuart - meeting place for gay men between 20 and 40 years old
Stuart is a service for gay and bisexual men between the ages of 20 and 40. Are you new to the Ruhr area and looking for new acquaintances or friends with the same interests or a contact person to help you find your way around the gay scene in Essen? Then Stuart is the right place for you. Even with problems such as coming out or difficulties in finding your identity, there is always someone here who will listen to you.
Every first Thursday of the month from 19:00 to 22:00 in the Essen X Point café, you have the opportunity to exchange ideas with people in your age group and with similar problems. Over a hot drink and a tasty meal, you and other team members can chat and exchange ideas on a wide variety of topics. Maybe you will find the right person among the members to get to know.
Süd 5 - Meeting place for gay men aged 40 and over
You are over 40 and would like to take part in an open group offer for gay men? The members of Süd 5 meet every Friday from 7 p.m. to 10 p.m. in the cafe of the Essen X Point centre and experience impressive evenings together, in which they talk about the most exciting topics, among other things. The gay boys of Süd 5 are particularly characterised by their openness, so it is guaranteed to be easy for you to integrate into the group. Day trips are also regularly planned and every visitor has the opportunity to help organise or plan these trips.
From partnerships, sexual preferences to private problems, you can talk about any topic in this group. So just dare to show up at one of the dates and get to know new gay boys in Essen.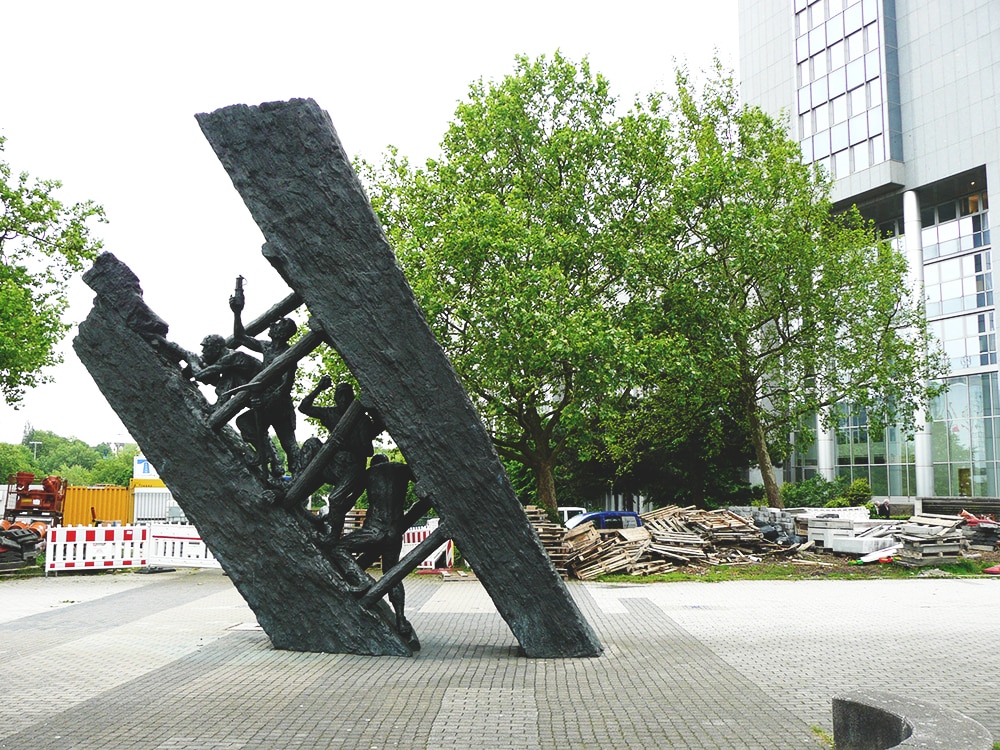 Christopher Street Day also takes place in Essen
Christopher Street Day - also known as CSD - is a day of commemoration and demonstration celebrated worldwide by gays, lesbians, bisexuals and transgender people. More precisely, it is a celebration in which the rights of the entire queer scene are demonstrated and the discrimination and exclusion of these people in the social environment is fought against.
Every year since the police raid on Christopher Street in New York in 1969, Christopher Street Day has been celebrated on the streets of every major city in Germany.
Over the years, Christopher Street Day has developed from a political demonstration into a recognised event which, in addition to spreading political messages, also provides fun and unforgettable experiences.
The CSD in Essen has become one of the biggest CSD events in the entire Ruhr region and is taking place for the 17th time this year. Surrounded by rainbow colours and colourfully dressed and made-up people, the festival on Kennedyplatz (only 5 minutes from the main station) offers a perfect mix of fun, education, information and lots of loud music. Information stands of associations and groups from the whole region are also represented at the CSD event and are available for open questions at any time. The Ruhr.CSD is presented by the Essenandersrum e.V. association in cooperation with the Aids-Hilfe Essen and the Forum for Essen Lesbians and Gays (F.E.L.S.).
Every year, the colourful programme starts at 12:00 on the stage with various information, Travesty shows and insights into the history of Christopher Street Day. At 1 p.m., the demonstration will start at Essen's main railway station and continue through the city centre back to Kennedyplatz. Finally, there is only one thing left to do: Party! Together with well-known faces from the queer scene we will celebrate and dance until late in the evening.
Join us this year in July and experience pure inspiration and fun at Christopher Street Day 2020.
---