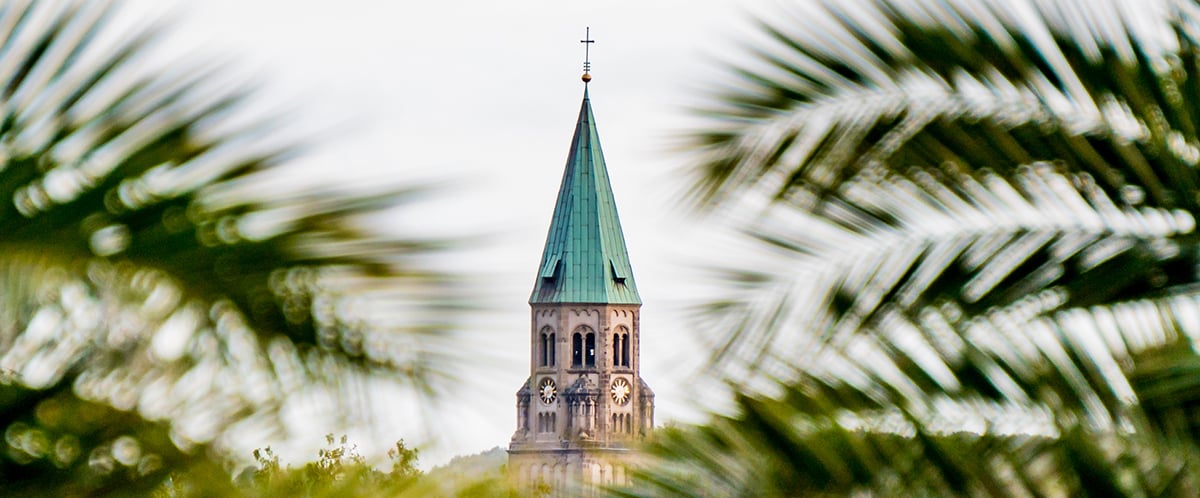 Gay contacts in Dortmund: Here you can meet the hottest gay boys in your area
Dortmund is a large city in North Rhine-Westphalia with up to 590,000 inhabitants. It is the largest city in the Ruhr region and covers more than 280 km². It is also the ninth largest city in Germany.
Numerous parks, such as the Fredenbaumpark or the Westfalenpark, invite Dortmund residents and tourists to linger in nature. In addition, there are enough green spaces for cyclists or joggers or outings for families, friends and especially gays.
Particularly important to mention is the football club BVB, which Dortmunders love above all else. Borussia Dortmund is one of the most successful clubs in men's football and, in addition to eight German championships and four DFB Cup victories, was also the first German club to win the European Cup Winners' Cup in 1966. BVB's home ground "Signal Iduna Park" used to be the Westfalenstadion and, with over 81,000 spectator seats, is the largest football stadium in the whole of Germany.
The hometown of BVB, however, not only surprises with its due portion of football love, but also offers a wide range of activities and locations for our gay community.
The best hotspots for gays in Dortmund
Is Dortmund a gay-friendly city?
From year to year, the city of Dortmund is increasingly distinguishing itself as a diverse city that shows tolerance and respect for every lifestyle. That's where the queer Scene of course not left out. In addition to bars and pubs, our gay community is also offered other activities. The well-known Christopher Street Day also takes place in Dortmund's inner and northern city and impresses every year with the steadily increasing number of participants and demonstrators.
Here you will get all the sights and the best hotspots that are offered for gays in Dortmund. You will also find information on organisations and clubs that you can join at any time and meet new gays.
You don't feel like searching the locations? Then you can alternatively search for gays in Dortmund via our gay chats. Let us show you gays from your area, read their bio and get to know them in the chat. This way you don't have to search for a long time and hope to find someone suitable in your area. If you find someone in our Gay chat the following locations are of course ideal for your first meeting.
Discover the unique gay hotspots in Dortmund
The oldest scene pub for gays in Dortmund:
Castle Gate Club
Address: Burgwall 17
Over 46 years ago, the owners Fine and Bodo opened the very first gay bar in the whole of North Rhine-Westphalia. Already in the first few years, the bar gained enough reputation. Especially Travesty-Artists at the Burgtor Club benefited from the venue's prominence and reach.
Currently, the Burgtor offers you a super ambience, open and sociable staff and the craziest events such as cabaret and travesty shows. The Burgtor Club is also home to the bar owner Fine's own travesty group.
Let yourself be pampered in the darkroom:
Don Club Restaurant
Address: Johannisborn 6
At the Don Club you can expect cool music, open and sociable hosts and, of course, plenty of gay locals. The pub is a meeting place for all ages and invites everyone, both straight and gay, to linger in the bar. Whether as a meeting place with your date from our gay portal or for getting to know hot guys in person, the Don Club offers you the best conditions for great conversations.
Meet new gays:
Mayor Lindemann
Address: Kielstraße 32b
The horny corner pub Bürgermeister Lindemann is a great place to go after the football match. Even during a football match, our gay community meets there to cheer and celebrate. In addition, the pub convinces with its comparatively inexpensive drinks menu. Especially during special football seasons like World Cups or the like, the place is bursting at the seams. You're guaranteed to find one or the other for further enjoyment.

Small but nice:
Marlene Bar
Address: Humboldtstraße 1
The Marlene Bar promises you a great evening with an unusual and interesting crowd. Since the admission policy is taken very seriously in this bar, there are rarely any complications or arguments among the visitors, which lightens the mood considerably and ensures a pleasant atmosphere. Social and familiar togetherness characterises this unique bar in Dortmund and is therefore a TOP Location to celebrate!
Bowling and flirting:
To the tie
Address: Brückstraße 64
The old miners' pub Zum Schlips convinces its predominantly gay visitors with its rustic Dortmund charm and special character. The comparatively small bar offers more on its available square metres than many other larger bars in the Dortmund area. In addition to a bowling alley and regular Live-Karaoke evenings are often planned around the music. The relaxed atmosphere makes you feel good immediately and the nice gentlemen behind the bar also contribute to the great mood.
The hottest gay relaxation hotspots in Dortmund
You finally want to relax and have fun with naked gays? Then these gay hotspots in Dortmund are exactly the right place for your needs. Whether with new acquaintances, your date or the massage therapists, relaxation and eroticism are guaranteed in these saunas.
It's getting hot here:
Jumbo Sauna Center Dortmund
Address: Dammstraße 44
The Jumbo Center in Dortmund gives a whole new definition to the term sauna. Relaxation and enjoyment for the body and soul are the top priorities here, yet the offer of this gay sauna is so broad The Jumbo is so varied that you will need at least two days to test your way through the relaxation offers. Here's a little taste of what you can expect at Jumbo: Steam sauna, bio sauna, traditional hamam, whirlpool, sun terrace, infrared heat, spacious shower area and much more. But if you think relaxation is all that's on offer here, you're wrong!
The shop is also optimally equipped for fun and eroticism. You can expect gay cinemas with hot gay porn and a number of dark rooms where you can really enjoy yourself with your companion or with new acquaintances.
In the rooms of the Jumbo Gaysauna you will also be generously provided with sex toys and gay videos for rent.
We are sure that we have not promised you too much with this recommendation and that you will also get your money's worth in Dortmund's hottest gay sauna. come will. Just give it a try!
Relaxation and eroticism:
Massages - Mack
Address: Münsterstraße 15
From a historical point of view, massage is one of the oldest remedies of mankind. It straightens the body and provides mental peace and contentment.
At the Mack massage studio you can really unwind. You can also take part in the partner massage with your partner. This massage leads to mental and physical harmony and lets you experience relaxing moments together. The masseur's professional grip techniques have a stimulating and pain-relieving effect on the blood circulation. For over an hour, you and your partner can leave all the stress behind you. In the Mack massage studio, essential oils and lotions are also provided for you and your partner to pamper each other and enjoy eroticism to the fullest.
You are single but would still like to experience new, erotic experiences at Massage Mack? No problem, because the professional, hot masseurs are also available for eroticism and intimacy. First, your body is gently rubbed with warm oil or lotion. After warming up the whole body, the focus is placed on the body. erogenous zone of your body. From then on it means for you: Close your eyes and enjoy!
Of course, all massage sessions are also carried out at locations of your choice, such as at your home or in a hotel room, and the therapist's confidentiality is also guaranteed at Massage Studio Mack.
The Best Groups and Clubs for Gays in Dortmund
Advice, information and support:
FRIENDS
Address: Möllerstraße 15, PO Box: 101219
Young people who are going through the phase of coming out as gay, Lesbian or transgender people are still discriminated against and marginalised in most cases today. Not infrequently, they experience this rejection in their private environment among family members or classmates. The effects of such events can lead to considerable life crises for those affected.
For this reason, the FRIENDS association has made it its mission to provide a place where gay, lesbian and transsexual young adults between the ages of 14 and 25 can get help.
Every member is offered the opportunity to make new gay contacts, to make friends and, above all, to find contact persons in difficult situations such as bullying, coming out and others.
Every Saturday at 16:00 the meetings take place in the rooms of the AIDS-Every second Saturday of the month, you have the opportunity to join the association from 15:00.
Self-help centre of the Dortmund Aids Association:
Café Plus
Address: Möllerstraße 15,
In the area of self-help, people who have HIV or their relatives have been able to get involved since 2016. Under the motto "Affected people for affected people", Café Plus offers a wide variety of opportunities to help people in the same situation. The members organise meetings on a voluntary basis, such as excursions, breakfasts or café meetings. These meetings are used to encourage those affected and to give advice on how to proceed.
The background to the Self-Help Centre is the needs assessment of HIV-positive people in Dortmund that was carried out in 2016. Thanks to these results, it was possible to expand the services offered by the AIDS support organisation and thus support people with HIV at all levels of the association's work.
Are you also affected or do you feel able to help other people in this difficult situation? Then just have a look at the website of the self-help centre and contact the people involved. Any help is warmly accepted.
Your space for diversity:
KCR Dortmund e.V.
Address: Brunswick Street 22
The Kommunikations Centrum Ruhr e.V. was founded in 1972 and is one of the first gay and lesbian associations in Germany. The non-profit association is located in the beautiful region of Dortmund's Nordstadt and, in addition to youth groups or various other gay groups, also offers premises that can be used for dance courses or theatre workshops. Especially for the younger gay community, the location of the club is ideal. You can reach Braunschweiger Straße quickly and easily by public transport.
In the following section, we will show you what you can expect at KCR Dortmund e.V. and which offers you can choose from.
The Gay & Gray Meeting
The motto of the Gay & Gray Treff bears the self-confident title: "For men who don't want to be boys any more! On the first and third Friday of every month, gay men over 40 can take part in cosy bar evenings or exciting theme parties. Are you also part of the gay community over 40 and looking for fun and new acquaintances your own age? Then the Gay & Gray Treff is exactly the right place for your interests.
IN & OUT
Every second and fourth Thursday from 19:00 we have a mixed programme for our gay community from their mid-20s. From cosy evenings to parties and barbecues, you will find a range of activities with many other gays your age from 9pm onwards. Self-assertion courses are also held in the group.
KCR Choir Sang und Klang: Go!
In 1999, 35 gay and lesbian singers founded the choir group "Sang und Klang: Los! Until today they are happy members of the group and convince with songs from all kinds of styles. In this offbeat choir group you can expect to hear pop, 30s hits, musicals and also self-composed a cappella performances. Become a member of the KCR choir group and rock the stage together.
Mosquitos - Youth Group of the KCR
All youths and young adults between the ages of 16 and 25 are welcome to join the Mosquitos youth group. Whether gay, lesbian, transsexual or heterosexual, does not matter. All meetings take place on Saturdays from 3pm to 6pm and offer a wide range of activities.
Dance Course - Conny Pape
The dance class Conny Pape pursues the goal of giving gays and lesbians in Dortmund a place to feel comfortable in this dance group. In addition to lessons in standard and also Latin American dances, salsa and tango, there is also a dance tea with standard or Latin American music on every third Sunday of the month between 4 pm and 7 pm. You can also take part in these events during the holiday season or in the training evenings offered on various topics.
BVB fan and gay? Discover the
Rainbow - Borussians
Address: Braunschweiger Straße 22
The Rainbow - Borussen club is an official fan club of the successful BVB football team. What the members of the club have in common is, on the one hand, their undying love for the football club Borussia Dortmund and, on the other hand, their homosexuality. Together they attend home and away matches and take part in football tournaments. There are also social activities with other BVB fan clubs. Before and after a match, a fan club meeting takes place in the "Bürgermeister Lindemann" (Mayor Lindemann) pub (listed above) to start and end the evening off right.
You love hot men as well as the coveted BVB football team? Then you will feel more than comfortable in this fan club.
Fancy cruising in Dortmund?
Fun for everyone:
A2 car park behind Dortmund Mengede
On the A2 car park in the direction of Hanover behind the Dortmund-Mengede exit Waltrop is a popular meeting place in the Dortmund gay scene. Especially in the forest behind the fences, you can perfectly withdraw with your new acquaintance and have a horny time. Age doesn't matter at this location, because from crunchy 20-year-olds to over-50s, every gay will have fun at this car park.
Cruising on:
A40 Somborn charging station and Beverbach service area
During the day as well as in the late evening hours, one or the other sex-loving gays can be found at the Beverbach service area. Especially the toilets or the entrance to the parking lot are well-known spots.
Parking space cruising:
Car park A45 Westerfilde
On the car parks of the A45 Westerfilde motorway (both sides) is the vacant meeting place of our gay community from various cities. Travelling gays in particular like to take their breaks here to treat themselves to some fun and exercise after a long drive. Even after regular visits, you're guaranteed not to get bored at the A45 car parks.
And another hotspot for car park cruising:
A45 car park - Mausegatt seam and Johannes Erbstollen tunnel
As you have already noticed, the preference of Dortmund's gays lies in the area of cruising at motorway car parks. On both sides of the A45 motorway there are a lot of gays on the car parks waiting for pleasure. The average age here is around 50. However, that doesn't mean that you as a young, crunchy gay can't have fun. Boy have nothing to look for there - quite the opposite! Younger sex-loving men are always welcome and will most certainly be satisfied.
A different kind of cruising in the
Wischlingen brine bath
The Solebad Wischlingen sauna and leisure pool is NOT an adventure pool specially designed for gays. For this reason, discreet cruising is the order of the day here. Particularly on Mondays and Wednesdays around 4:00 p.m. to 6:00 p.m., the gay bath visitors are on the hunt for Fresh meat. The toilets, the single saunas and the showers are ideal for a little number. Due to the large number of bathers, your cruising experience at Solebad Wischlingen will be action-packed and unique. Take the plunge, you won't regret it!
Cruising in nature:
Westpark at the Möllerstraße entrance
Since the Westpark is well frequented by families, tourists and passers-by in general during the day, it is mainly frequented by gay cruisers in the evenings and at night. At these times, you can be sure that most visitors to the park are looking for sex experiences. Especially on warm summer evenings, you are guaranteed to be spoiled at the entrance to Westpark.

Experience Christopher Street Day in Dortmund
The origin of Christopher Street Day dates back to 1969. In that year, a raid took place on a trendy homosexual bar on Christopher Street in New York. This caused a wave of protests by angry people from the neighbourhood who flocked to the bar and stood up for the homosexuals against the actions of the police. Since that day, events and demonstrations have been held annually around the world in support of gay, trans and lesbian rights. Bisexual people stand.
This year, the well-known Christopher Street Day will take place in Dortmund for the 23rd time. The event consists of a demonstration, a street festival and a closing party. Every year, over 10,000 participants in Dortmund campaign for equal rights and tolerance towards gays, lesbians, transsexuals and other queer lifestyles.
Around 2000 demonstrators will join the procession through Dortmund's Nordstadt and city centre, thus keeping Christopher Street Day alive. The demo starts at 12:00 at the north exit of the main station. The route leads via Kurführtenstraße, Münsterstraße, Königswall and Willy-Brand-Platz to Reinoldikirche.
The demonstration on the streets is the most important part of the CSD, as it attracts nationwide attention and attention every year.
After the arrival of the demonstration, the CSD street festival will begin at 14:00. It includes a broad and colourful stage programme. In the past years, well-known faces such as Rahel Maas, Jasmin Suchan and Finn & Jonas will be represented. At Leeds Square, participants will be introduced to associations and initiatives that are involved in the queer scene. This gives you the chance to get involved in interesting initiatives in the future or to join certain associations. You will quickly meet people who represent your interests and are very similar to you, which will give you a sense of belonging. Among others, you will find the following associations and institutions at the Info Mile:
Aidshilfe Dortmund

KCR - Dortmund Lesbian and Gay Centre

LSVD NRW - Lesbian and Gay Association

COLOURADO - The network for lesbian, gay, bisexual and transgender employees of the Dortmund city administration

Barmer Health Insurance

aMANNda - The gay group in the Ennepe-Ruhr district

Coordination Office of the City of Dortmund for Lesbians, Gays and Transgenders

Rainbow Manufacture
and much more.
The actual programme ends around 10 p.m., but at the end there will be what is probably Dortmund's biggest queer scene party every year. Here, too, well-known DJs and stars from the queer scene will be present and ensure an unforgettable party night. The locations change here, however, so it has not yet been announced where this year's party will go on until the wee hours of the morning.
The whole thing is organised in Dortmund by SLADO e.V. - an umbrella organisation of gay, lesbian, bisexual and transgender associations and initiatives in the whole city and surrounding area. The umbrella organisation SLADO e.V. was founded back in 1998. In addition to organising the CSD in Dortmund, the main focus of the umbrella organisation is also on networking various associations and initiatives in this sector and organising the Trans CSD. SLADO e.V. is also a member of the Workers' Welfare Association and the Gay Network in NRW.
Be a part of this year's CSD - Dortmund and stand up for a world in which everyone can live a self-determined and free life, regardless of gender, sexual orientation or any kind.
Click here for the capital Berlin
---