5 alternatives to crisps - conscious snacking for TV evenings.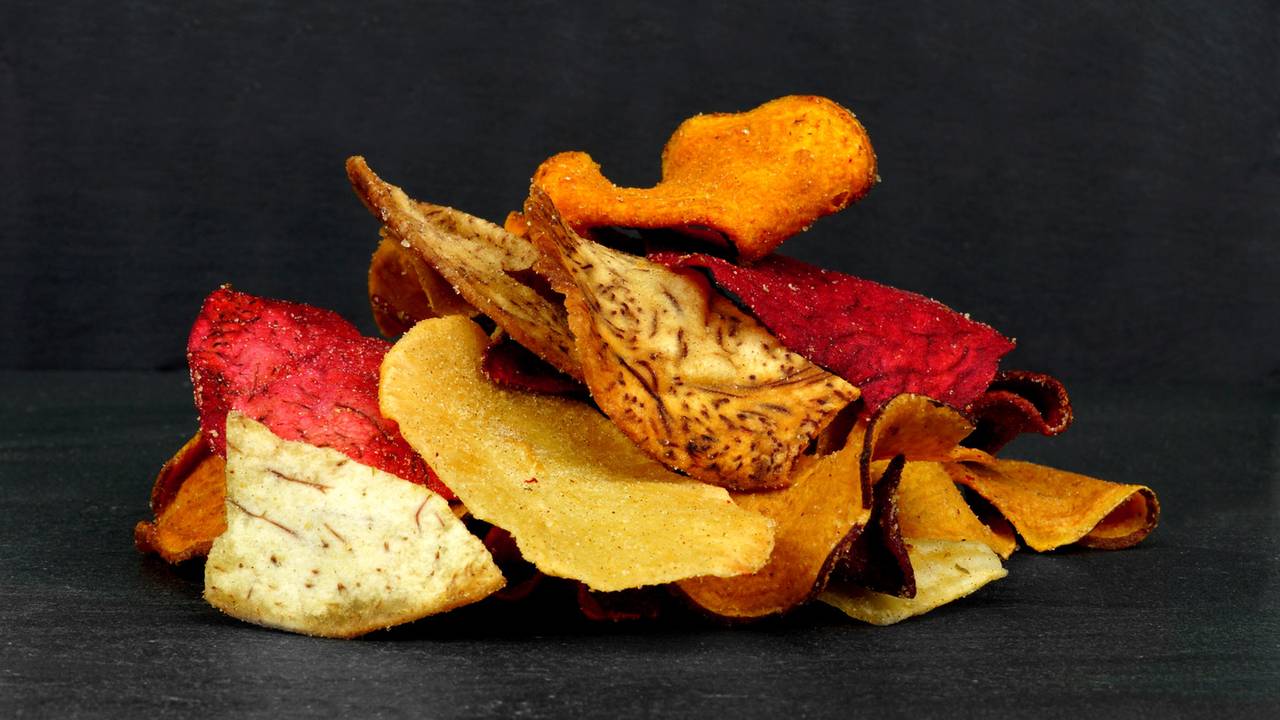 Many people eat differently during the warmer months than in winter. Often the focus here is on a more conscious, lighter diet. The famous beach body is not always responsible for a corresponding culinary change. In summer, many salads and fruits simply taste better!
However, while it is often comparatively easy to fight calories, fat and the like, especially during the day, old habits often creep in during the evening. For many TV fans, a bag of crisps and a glass of wine are simply part of the evening.
Too bad! After all, there are plenty of alternatives that can help you snack a little more consciously! The following ideas are great for enjoying the summer in a particularly delicious way. Of course, the enjoyment doesn't fall by the wayside either!
Alternative No. 1: The raw vegetable plate
Here, either alone or in pairs, you can nibble to your heart's content. If you fancy a little more indulgence, you don't have to eat carrots, peppers and the like without a dip, of course! On the contrary, there are many ways to add a little more zing to a plate. Whether particularly creamy or spicy: just about anything goes here!
By the way, the delicacies on the raw vegetable plate not only taste good, they also look good. That's exactly what makes them welcome "party guests".
Alternative No. 2: Fruit in numerous variations
Summer is the time of year when fruit can be enjoyed in many varieties. In addition to many regional fruit snacks, exotic delicacies such as dragon fruit and the like are also on the menu for many people.
Here, a (mostly) sweet taste and "vitamin bombs" meet directly. A "nice side effect": with the help of fruit salad and co. the immune system can also be strengthened.
Alternative No. 3: Nuts
They are considered the number one nerve food and taste incredibly delicious. Many nuts contain the so-called "good fats" and thus prove to be a sensible alternative to crisps.
Exactly which nuts to use is, of course, a matter of taste. If you want to leave several options open for yourself (and perhaps also for your sweetheart), it is best to opt for a ready-made mix. Here, almost everything is represented - from walnuts to macadamia.
Alternative No. 4: Sorbet
No question: ice cream tastes incredibly delicious, but - especially when mixed with cream - it can become a real calorie bomb. A great alternative: sorbet! Depending on the manufacturer, sorbet usually contains less fat and is mainly based on the sweetness of fruit. That's why it's a great combination for balmy summer nights and diets.
Fancy a special kick? How about the DIY version? Sorbet is very easy to make yourself and, of course, you can decorate it even further with colourful fruit if you wish.
Alternative No. 5: Popcorn
Yes, popcorn can also be enjoyed in a conscious way. Above all, the quantity and the way it is prepared play a role when it comes to creating a sensible alternative to crisps.
The easiest way is to prepare the popcorn yourself in a pot. All you need is a large enough container and some puffed corn. Butter or oil should be avoided. If you want to treat yourself to a small portion of sugar or salt, sprinkle on the extra directly after preparation (while the popcorn is still warm). Because: once the popped corn has cooled down, the spices no longer adhere so well. So nothing stands in the way of a cosy evening on the couch.
You might also like this post: After the Lockdown Which tattoos are particularly hot?