Not in the mood for a long wait for your next hair appointment? - DIY ideas for the hair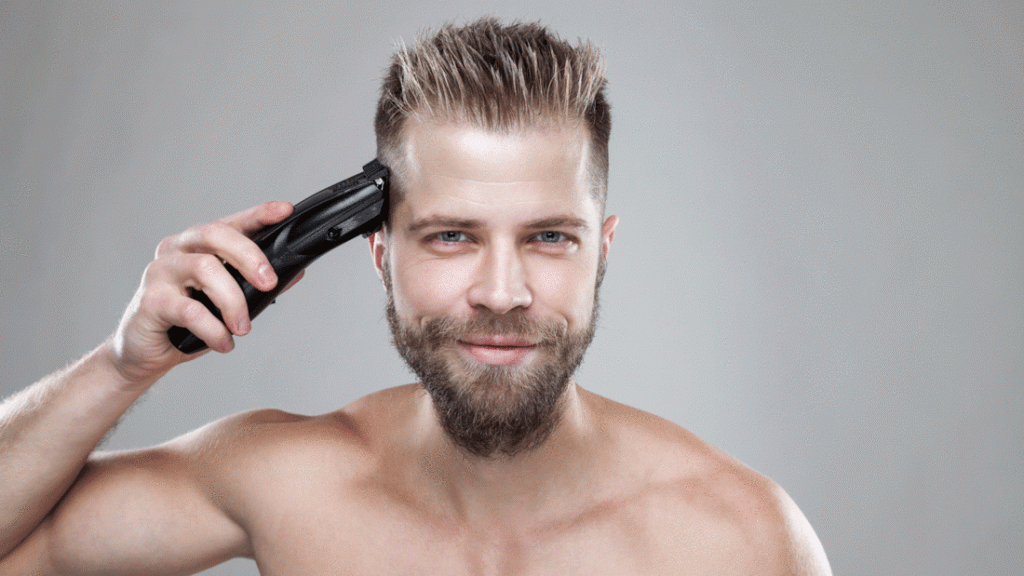 For many people, this was one of the toughest Corona measures ever: hair salons all over the country had to close. But even now that the various rules are gradually being relaxed again, the likelihood of having to wait only a few days for the next "wash, cut, lay" is rather low.
Or, in other words: the demand for an appointment is likely to be so high that it often takes a little patience - especially in the big cities.
If you fancy making the wait here a little less stressful, consider styling your own hair a little. The good news is that with a little finesse, you can do just that!
No matter whether it's a short cut or a "long mane": a solution can almost always be found! Always with the good feeling that the mistakes from quarantine can usually all be repaired by the hairdresser.
Rule No. 1: no step cuts and no downgrading!
The motto "Cobbler, stick to your last!" can certainly be optimally applied to any hairdressing experiments. After all, there is a reason why hairdressers have to undergo years of training. Therefore: if the hair has to be shortened, it is always safer to focus on one (!) length.
Men with short hairstyles are best advised to use a razor, set the desired number of millimetres and get started. Experiments with the goal "long on top, short on the bottom" usually go wrong.
Rule no. 2: avoid colour experiments as far as possible
It may be difficult to be confronted with a grey hairline every morning. However, it is usually safer - especially if there is no practice - to accept it until the next visit to the hairdresser.
Depending on the length of the hair, this can result in unattractive colour shades or colouring of the scalp. If you are generally not comfortable with a different coloured roots, you can of course also opt for a base cap.
Tip no. 1: Degreasing hair - restorative and nourishing
This is a tip that enjoys particular popularity not only in this country but also in Hollywood: greasing out! The principle: the hair is washed only with water for as long a period as possible - if at all. Sounds unhygienic? But it is not! Experience shows that this is a particularly gentle way for the hair to recover and then shine again after the first wash with shampoo.
So if you can't leave your house anyway because you work from home, for example, you have found a wonderful solution to do something good for yourself (and your hairstyle).
Tip no. 2: Try out new hairstyles
Hair grows and grows... and so it's a great opportunity to try out new hairstyle variations. How about a side parting? Or a completely new look including a ponytail?
The opportunities to change have rarely been better. After all, the Corona Crisis not only offers you the opportunity to listen to yourself, but also to reinvent yourself visually. In times of video telephony and the like, the result can of course be examined by the entire circle of friends - and completely contactless.