Sex education - therefore it is worth binging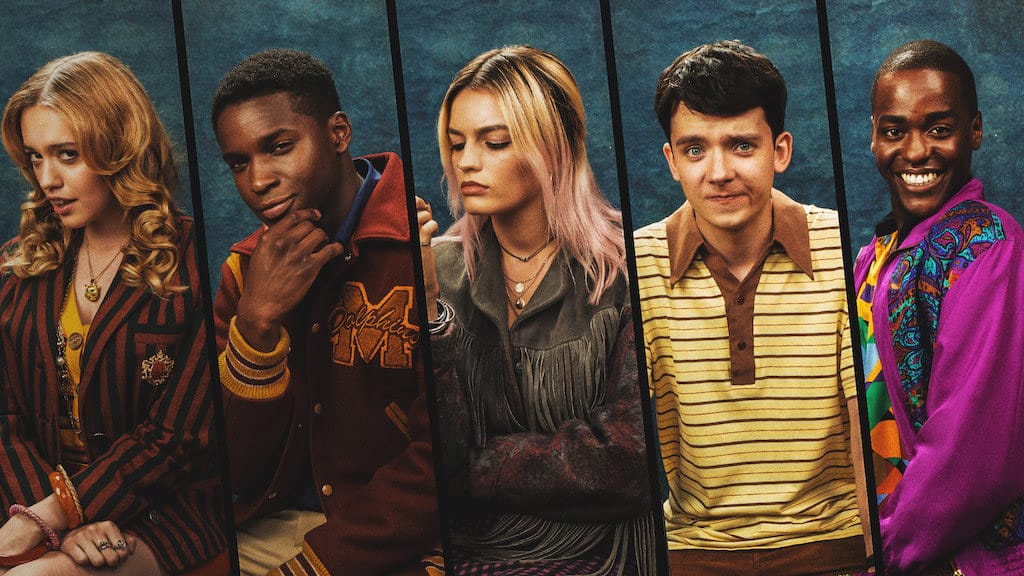 The fan community of the Netflix series "Sex Education" is growing continuously. More and more gays (and of course straight people too) can get excited about the adventures of Otis, the son of a sex therapist.
Perhaps precisely because so many points of view are presented in the series, "Sex Education" enjoys great popularity not only among younger viewers (released from the age of 16).
What is the attraction of "Sex Education"?
As already mentioned, it is among other things the numerous characters that make the series a real highlight. The contrasts between the individual characters provide special turns again and again and make it difficult for the viewer to switch off.
Especially interesting: Otis, who is considered extremely shy himself, is the son of a well-known sex therapist. At some point, however, the son decides to offer counselling at his school himself. He operates largely underground at his school, but over the course of the first two seasons he deals with a wide variety of problems.
Due to its success, the series is now entering its third season on Netflix.
Anything but "American Pie" - "Sex Education" has an impact
When you think of teenagers, sex and feelings at a high school, you inevitably think of "American Pie". But: "Sex Education" is different! It shows real problems and challenges that both teenagers and young adults have to deal with. Hete as well as gay'en teenagers are confronted with.
It doesn't matter if you're a gay best friend or a girl who everyone calls "Slut": they all play an important role within the plot of the hit series. At the same time, they offer viewers the opportunity to perhaps identify themselves a little and ask themselves what role sex, passion and tolerance play in their own lives.
The reviews of the first two seasons were also mostly positive. If you take a little time, you will quickly realise that this is about more than just naked breasts. The series is about problems that everyone who has ever been in search of themselves has certainly been confronted with.
Who should watch "Sex Education"?
Whether a viewer likes the series "Sex Education" or not is of course - as always - dependent on personal taste. Generally speaking, of course, no one here should have any problems looking at breasts and other "naked facts" or listening to spicy topics.
Because: this is exactly what it's all about! It's about consciously crossing borders and getting to know new worlds. The various characters seem a little exaggerated now and then. However, this aspect is also what makes the series so appealing.
In short - if you feel like:
a look beyond the horizon
individual solutions to sex problems
attractive actors
interesting storylines
sexy scenes (from 16)
should give "Sex Education" a chance.
However, it will probably be a while before season 3 is broadcast. Currently, various media are talking about January 2021. However, this date could possibly be pushed back even further, as the past has already shown that the corona virus does not stop at the film industry. Many productions, including "The Walking Dead", have already had to stop filming. This fate could also befall "Sex Education". Until the start of the third round, fans will have to make do with the two previous seasons.
You might also like it: Better chances of flirting thanks to a dog?