Conchita Wurst as a lingerie model.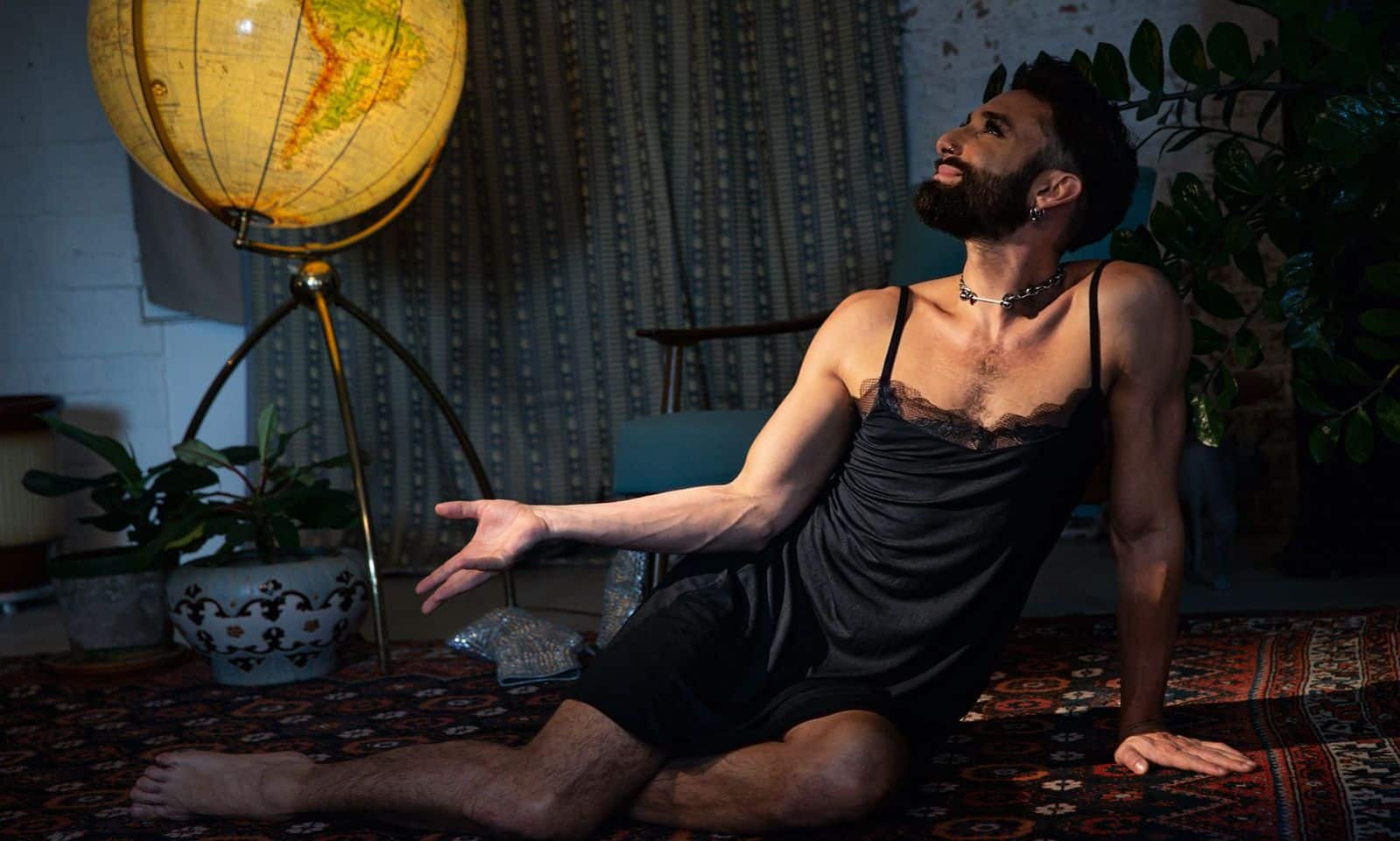 There are certainly few artists who are as versatile as Tom Neuwirth aka Conchita Wurst. In a way, he not only revolutionised the ESC, but also managed to make people aware of being queer afterwards. In recent weeks and months, he has been appearing more and more frequently - among others in the rate crew on "The Masked Singer" - represented on TV.
Now he has once again managed to attract attention. At the same time, he emphasises with his new Instagram pictures that it is obviously not always necessary to decide between being a "man" and a "woman".
Because: the artist had himself photographed in women's underwear. The result is quite something to behold. Neither too feminine nor too masculine, but rather simply "just" Conchita... or Tom?
Tom Neuwirth does not allow himself to be pigeonholed...
Whenever the TV community thinks they have come a bit closer to the "real Tom" or the "real Conchita", the artist manages to reinvent himself.
He is indeed one of those artists who are not only extremely versatile, but can also really wear just about anything. Whether elegant or casual: he sets new standards. The latest proof: the lingerie pictures that the Austrian recently published on his Instagram account. He was celebrated by his fans shortly after they were published. The mix of sexy and stylish goes down well. Tom manages to make even the combination of beard and lace not look "funny" or too trashy.
Three pictures - Conchita Wurst shows her many facets
Tom Neuwirth has uploaded not just one picture, but exactly three photos from his latest shoot. He shows himself so versatile here that I'm sure Heidi Klum would also be thrilled. After all, she is the one who has been working for "GNTM"The importance of being adaptable has been stressed time and again.
The artist shows himself in lace, in fur, in a tight black bodysuit and in boots and thus manages to appear sometimes rather masculine, sometimes rather feminine.
Interestingly, the pictures were not taken for fun. Because: the three photos were taken with the Insta description "campaign out today"underneath. The probability that fans will soon see their Conchita or their Tom on posters or in newspapers is high.
Conchita Wurst and an impressive career
Unlike other ESC stars, Conchita Wurst has never really left the TV and music landscape. Tom Neuwirth seems to have particularly high standards for himself here and to put them into practice again and again in a likeable way. There is no other way to explain why the exceptional artist has put out feelers in so many different areas - from reality TV to gala presentation.
His fan community - including the queer Scene - thanks him. After all, he is the person who proved a few years ago that being "different" and success are not mutually exclusive. He had the courage to appear in front of an international audience of millions in women's clothes, with a lady's beard and a very individual name and to prove his talent.
Accordingly, he is the perfect proof that the so often quoted mantra "Believe in yourself!" is not just a phrase, but rather an attitude to life.
So it's certainly all the more fun to look at Tom's latest pictures in lingerie and enjoy the fact that being queer has become more and more a part of people's everyday lives these days.
This article might also be of great interest to you: Matthias Mangiapane on "Suddenly Poor, Suddenly Rich