After the lockdown: Which tattoos are particularly trendy?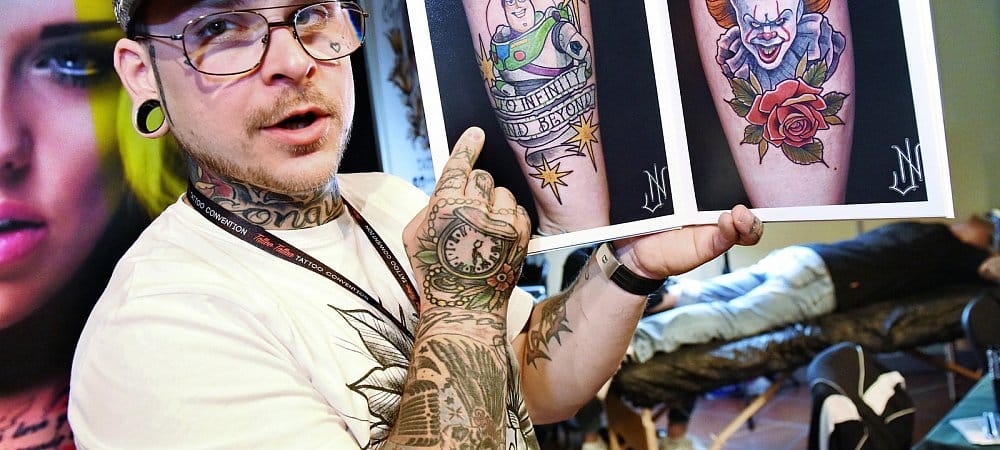 The discussions about the image of tattoos and the harmlessness or harmlessness of colours are never ending. And yet fewer and fewer people can imagine living without this body art.
Interestingly, trends and events are also increasingly reflected on the skin. Accordingly, it can be assumed that the Corona crisis will also leave its mark here - in the truest sense of the word.
But: which motifs are actually particularly popular after the lockdown? One thing is certain: after hairdressers and other "body-related" service providers, tattoo studios have now officially been given the "OK" to continue their work. The artists' appointment books are likely to be full to bursting. Those planning a new work of art may have to bring time with them. Waiting times of several months are not uncommon even "under normal circumstances".
Tattoos with the coronavirus: a memory for eternity
Even if extremely high hygiene regulations prevail in tattoos anyway, where the Corona virus is not supposed to stand a chance, there is of course nothing to be said against getting an exciting reminder of this time engraved.
If you take a look at the Wannados of many artists, you will come across comic drawings of the round virus with the familiar spikes again and again. Sometimes blurred, sometimes depicted as a cute figure, it is available in several variations.
In search of a special memory, everyone should get their money's worth here. come.
Lettering with words of encouragement
Even if the current reports repeatedly underline that the infection situation - at least in Germany - is largely under control, this does not mean that many people are not still suffering from the situation. Especially those who were already suffering from anxiety disorders and the like before the Corona crisis are still in search of an "anchor" and words of encouragement right now.
The latter will certainly also enjoy great popularity in the coming weeks. Whether quotes or individual words are used here depends, of course, on personal taste.
Individual works of art under the skin
Not only many musicians used the time of the Corona crisis to get creative. Many people who love to paint in their free time now also had enough time to really let off steam.
This is exactly where a lot of great tattoo ideas come from that may be worthy of a place on the body. How about a self-drawn rain floor? Or with a drawing that the child made during home schooling?
Don't worry: reputable tattoo artists will, of course, advise you before the tattoo is applied as to whether the motif you have painted can actually be applied to the skin or whether something needs to be changed.
Minimalist ideas with a special effect
Not only die-hard tattoo fans currently feel the need to get tattooed. Many people who have not yet been "inked" also want to make sure that the time of the Corona crisis is remembered in a special way.
Often, however, the corresponding tattoo should not be visible at first glance. The solution: minimalist motifs! These are usually characterised by significantly fewer details, but a high degree of expressiveness. One of the best-known examples: the semicolon! This is often used by people suffering from anxiety disorders, borderline, etc. to emphasise that they already had the opportunity to end their lives once, but did not do so. The semicolon stands for a self-determined life and the courage to get through difficult times.
You might also like it: Christian Polanc and Christina Luft win Let's Dance Pro Challenge