DIY men's hairstyles during the Corona Crisis - these tips can save styles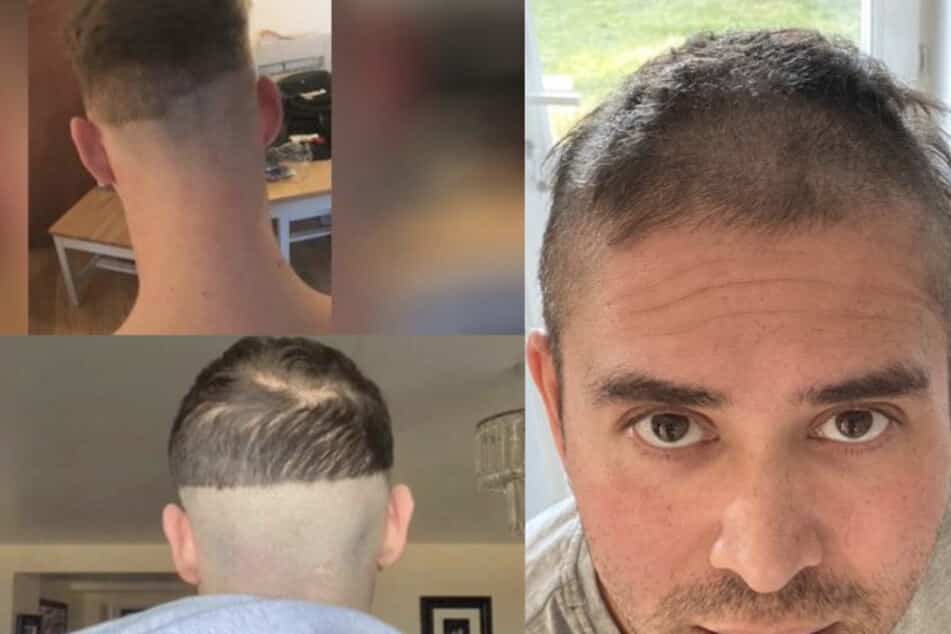 The current lockdown has been extended. And now, at the latest, it is clear that the next visit to the hairdresser is still "a long way off". So it's time for a nice Corona hairstyle!
Even if many hairdressers will certainly throw their hands up in horror when reading the following lines: yes, it is definitely possible to help yourself out with a few tricks and cut your own hair.
Of course, it may be that the end result leaves something to be desired and most likely one or the other step will have to be evened out at the first visit to the hairdresser after the lockdown. But: who actually claimed that it is generally "forbidden" to experiment a little here? With the following tips, the damage is usually limited.
Tip no. 1: The Corona hairstyle is ALWAYS cut dry, too!
No question: wet hair lies differently than dry hair! To ensure that the expected final result is not distorted, it is important for a layperson to always cut only dry hair. Otherwise, length, steps and the relationship of the individual sections to each other are quickly misjudged - at least by the layman.
Tip no. 2: Don't plan any elaborate changes!
From men's long hair corona hairstyle to short haircut? Please not in lockdown! Here it can help to always keep in mind that a possible "miscut" can only be corrected by a professional again in a few weeks.
The basic rule is therefore: always aim for just one length, avoid step cuts and leave the rest of the work to the professionals!
If you want to be as safe as possible, you can choose a razor, set the desired length in millimetres and start shaving. With this approach, nothing can really go wrong.
Tip no. 3: Please do not compromise on scissors!
Shaving seems too easy? It definitely has to be a scissor cut? Okay. But then please only use sharp (!) hairdressing scissors. Nail scissors, craft scissors and the like have no place on your head.
They often only ensure that the tips are damaged, creating the "perfect" basis for split ends.
Tip no. 4: No time pressure with the Corona hairstyle!
Cutting hair at the hairdresser's usually does not take much time - especially because the professional knows exactly how and where to start. It is therefore self-explanatory that the layman often needs considerably longer. To avoid mistakes, it is important to plan plenty of time for the DIY Corona hairstyle from the outset. Saturday afternoons and evenings are particularly suitable for a beauty ritual or two.
Tip no. 5: Postpone colour experiments
Admittedly: the temptation to try out during the Corona crisis is great. But even if many people work from their home office and thus - at least in theory - don't have to be around people: a questionable, inappropriate or unevenly applied colour can spoil the mood. And even if you don't necessarily go for permanent colouring, the result often lasts longer than you'd like.
Therefore, it is almost always sensible to postpone experiments with colour - especially when they would be particularly intense in appearance.
Tip no. 6: Keep calm and let your hair grow
Hairdressers in particular know that there is often a lot of truth in the saying "Man is a creature of habit!" And indeed: many men wear the same haircut year after year and get nervous when it threatens to become too long.
The good news: for outsiders, a change in length that is considered a "debacle" for the wearer is often not visible. And who knows? Maybe the Corona Crisis offers, among other things, the chance to break new ground in terms of hairstyle? Long hair is more popular than ever with men! After all, they form the basis for various Corona hairstyles, which - as the example of the famous bun shows - can also often be worn in everyday office life.
Also very important in the Corona era: How do I recognise a mobile phone addiction and what helps against it?