What actually makes James Bond so sexy?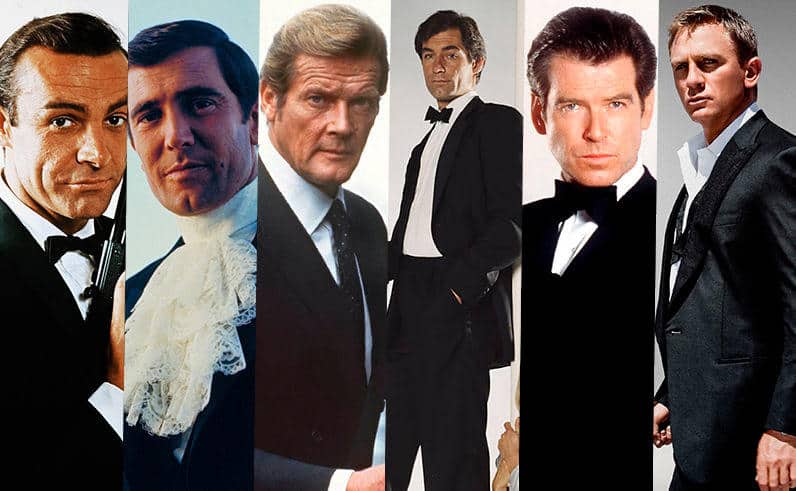 James Bond is considered one of the hottest agents in the world. The Brit has to live through dangerous adventures and still manages to flatter women with his very own charm in every film. But what exactly makes the agent so irresistible?
Is it really just the looks? Absolutely not! Anyone who looks a little more closely at James Bond recognises that his secret seems to be a little deeper. The following reasons show that the character is also convincing in other areas.
Reason number 1: the origin
Already James Bond's Origin elicits a sigh from many ladies and some gentlemen.
It is not for nothing that the British accent is considered one of the most popular accents of all. With a mix of "distant" and "stylish" so often succeeds in capturing the hearts of the audience. Moreover, Britons are considered very charming gentlemen and everyone is likely to enjoy the company of such a gentleman.
Reason number 2: the choice of actors
Mostly the famous 007 Agent embodied by British actors. In addition, care was taken to ensure that always the typical James Bond charisma came to light. A neat suit, a well-groomed face without a beard and a well-trained body: the embodiment of a dream man who is not afraid of death and regularly finds himself in adventurous situations.
Many Bond Actors, such as Sir Sean Connery, Pierce Brosnan and Daniel CraigThus, it was not for nothing that they became the "Sexiest Man Alive" elected.
Reason number 3: the staging of the body
If you are honest, you will admit that as a viewer you are already a little pleased to catch a glimpse under the secret agent's suit. Unforgettable here, for example, is Daniel Craig in "Casino Royale" in his blue swimming trunks.
Also the stunning bodies of the other Bond Actors did not only leave the Bond Girl become weak. A James Bond knows just how to put his body in Scene to conquer the hearts.
Reason number 4: the charm
James Bond shines not only through his outward appearance. Its charm also takes many a person's breath away. Here, all the previous components come together and combine to form a breathtaking mix. Or in other words: a feast for the eyes with a British accent and a penchant for danger.
He demonstrates his attitude not only in his choice of drink, but also in the Flirt. Even if many sayings are no longer up to date: A James Bond always knows what his counterpart would like to hear in order to feel flattered.
The new James Bond flick will not be in cinemas until 2021
"No time to die", the latest James Bond filmis not due to be shown in cinemas until next year due to the Corona pandemic. come. Currently - according to several media reports - the 02 April 2021 planned. Actually, the fans of the secret agent should already have been in November 2020 should have the opportunity, Daniel Craig in his last adventure as 007 to experience.
The producers Michael G. Wilson and Barbara Broccoli recently said on twitter that they understood the fans' disappointment but were looking forward to next year.
And indeed, the patience of the fans is currently being put to a hard test. Because: at the very beginning, the strip should already Beginning 2020 appear. So let's hope that "No time to die" in the Spring 2021 finally flickers across the big screens.
You might also be interested in this article: Attention! Spoilers! - Conclusion to episode 1 of - Prince Charming