Ross Antony releases a Christmas album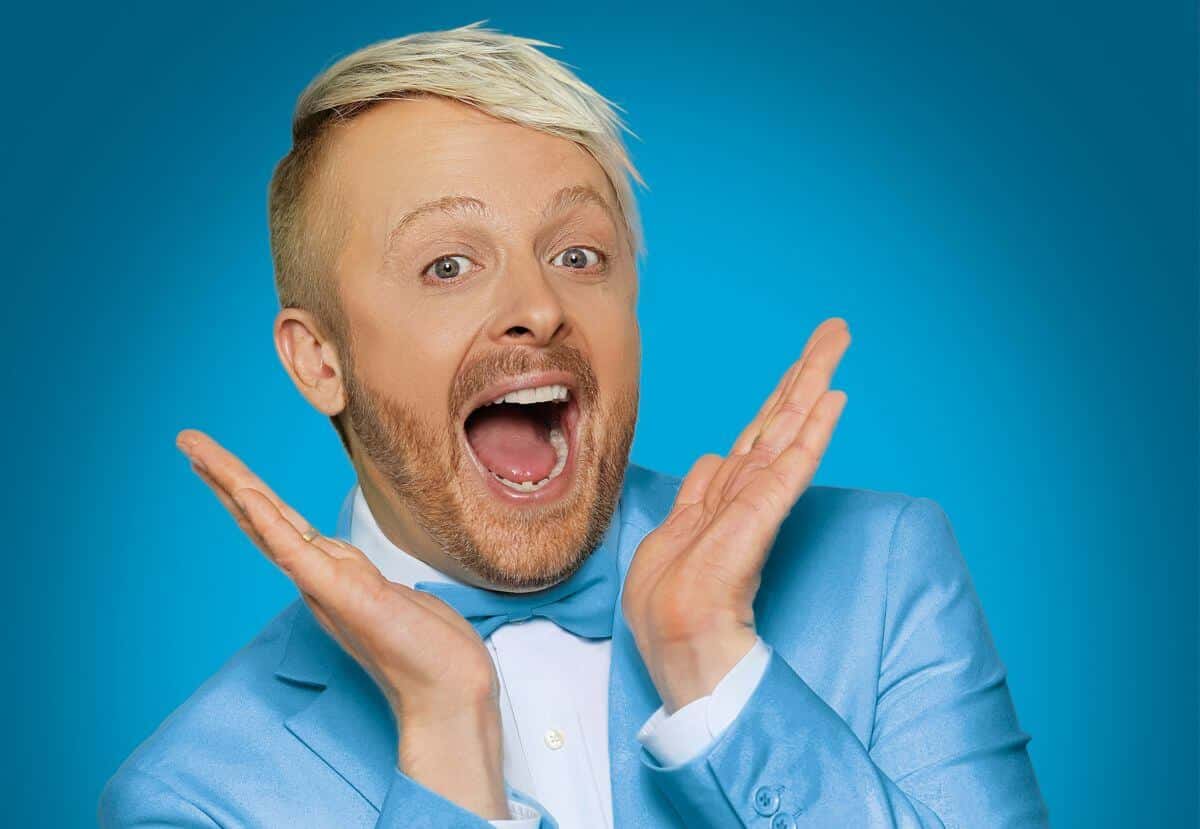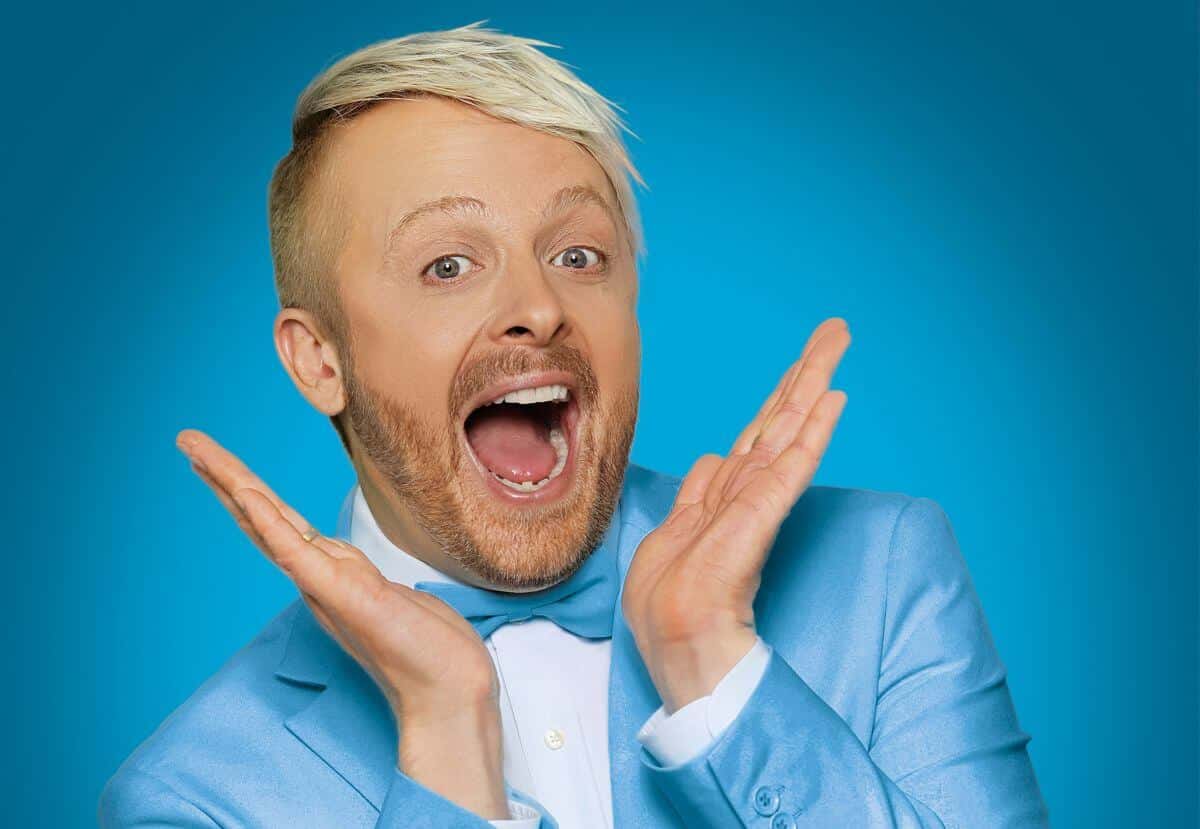 That Ross Antony He loves Christmas, he emphasises again and again in interviews. Accordingly, it is not surprising that the Ex-"Bro'Sis"The singer will be releasing a Christmas album in 2020. This is entitled "Let it glitter - Christmas with Ross" and can already be purchased from 06 November 2020.
A special feature: on this album Ross not alone. Among others, he is supported by Ute Freudenberg and his husband Paul Reeves supported.
The result is a special mixture of a total of 13 songs that could sweeten the wait for Christmas Eve for the fans.
"Let it glitter - Christmas with Ross" - solo songs and duets in the mix
A look at the track list of "Let it glitter - Christmas with Ross", which was recently published on schlagerprofis.de, shows that this is (once again) a diversified Ross Antony album is likely to be about.
In addition, titles such as "A white wonderland", "Let it snow" and "White Christmas"The songs are reminiscent of their English counterparts and should therefore delight all fans who appreciate Ross' musical wanderings between the worlds of Schlager and Brit-Pop.
The versatility of the album should once again be enhanced by the duets with Ute Freudenberg and Ross's husband, Ross. Paul Reeves be further underlined. Particularly interesting should also be not only the "Bonus title", but also become the Hawaiian Christmas Carol.
Die-hard Ross Antony Fans will also be pleased to hear that it will be possible to download the album "Let it glitter - Christmas with Ross" with fan box to order.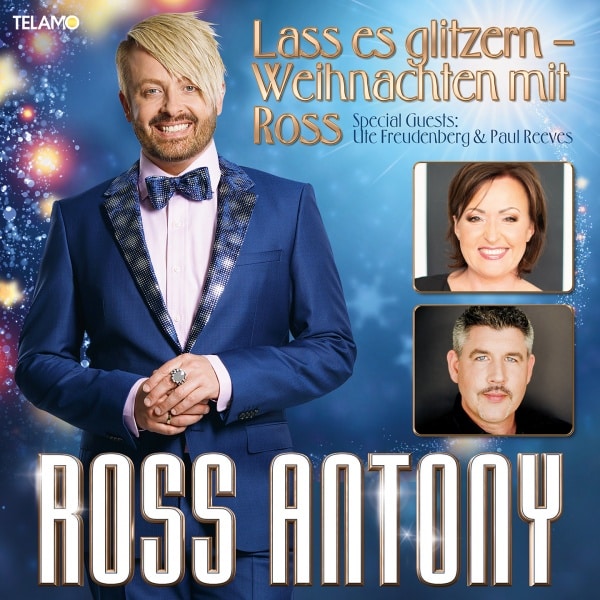 Christmas success albums - not a rarity
As already mentioned, it is a matter of Ross Antony a self-confessed Christmas fan. But other stars have also recognised time and again in the past that the combination of a new album and an X-Mas theme can certainly be a promising project.
One of the most recent examples of this is none other than Robbie Williams, who in 2019 will present his "The Christmas Present" even some live performances.
The fans' desire to indulge themselves with their beloved, familiar voices during the festive season seems to be great. All the more reason for the Ross fan community to be happy that there is now a new supply.
Ross Antony in autumn - not Christmasy, but not boring either
Even if Ross Antony worked on his Christmas album in the past, it didn't really get quiet around him. Instead, he repeatedly used social networks to get in touch with his fans and posted pictures and comments.
Recently, he also attracted attention with a special headline. Because: several media headlined that Ross his man Paul had to be locked up at night. Reading the articles, it turned out: Paul is sleepwalker and it is - of course - only a protective measure.
Last but not least, the Schlager world does not have to do without "its" Ross do without. In the course of the programme "Hits of my homeland" recently Catherine Heart. Among others, the programme in question also included Linda Hesse, The Amigos and Hein Simons with the party.
So if you don't feel like or have the patience to wait until the release date of "Let it glitter - Christmas with Ross", definitely also has the option, Ross on other channels.
You might also be captivated by this exciting article: Argentina adopts transgender quota in public service