Jim Parsons: From nerd to heartthrob for women and men in suits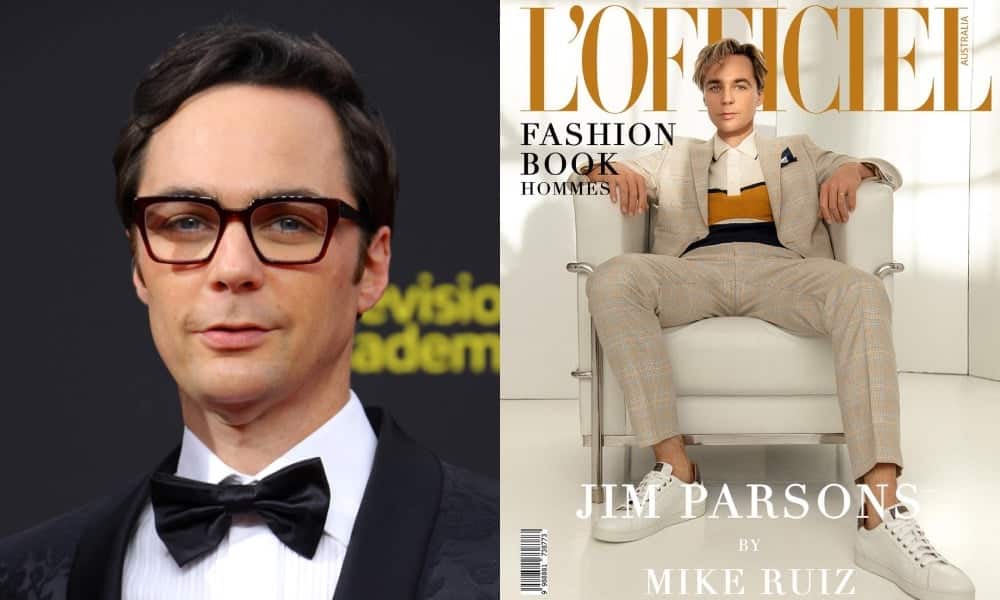 Who is this handsome man, please? This is the question many people must have asked themselves when they saw the latest pictures of the "The Big Bang Theory" favourite Jim Parsons saw.
In his role as Sheldon Cooper he was almost always seen in long trousers and a nerdy shirt over a long shirt. The look was actually only changed when Sheldon had taken it upon himself to wear a "Comic Con"to visit. In this case, the superhero outfit had to be used from time to time.
Similarly meticulous was the Dr Dr Cooper also with regard to his hairstyle. Changes? Not a chance! Those who wouldn't trade their place on the couch for anything in the world also tend to be less flexible when it comes to their hair look.
All the more surprising, then, are the recent photos taken by Jim Parsons have appeared. He looks sexy, modern and certainly not in his 50s! Perhaps the latter point is also simply "only" the genes to blame? After all, he played for years in Sheldon a character who was far younger than he is in real life.
Type change - Jim Parsons shows himself from a different side
For over a decade, people knew Jim Parsons as Dr Dr Sheldon Cooper. As annoying as this quirky, cranky physicist was, the masses took him to their hearts and grew to love him.
Now shows Jim Parsons from a completely different side. For the fashion magazine "L'Officiel Australia"he swaps nerd looks for stylish suits.
In the magazine, the series favourite can be seen in various outfit combinations. Always stylish and fashionable... And not at all like his alter ego.
However, the pictures do not lack a healthy dose of looseness. Because: just like the suits mentioned, the matching sneakers are always part of the look. If Parsons wrote that he would like to become a member of a successful boy band with this look, you would believe him.
The short brown hair has also become much longer in the meantime and has obviously undergone a small colour change. Because: Parsons has gone blonde!
Check out this post on Instagram
The fans are thrilled with the new look
Everyone should be sure about the latest photos: the actor has never been seen so stylish and sexy. He posted the photos on Instagram and the fans reacted directly with thunderous, virtual applause. The entries received more than 780,000 likes within a short time.
In the comments, too, one compliment follows another. Among others, also Parsons long-time series colleague "Raj" Kunal Nayyar with a "Mamamamamamamamamamia!" had their say.
One thing is certain: regardless of whether you are Parsons The photos really do show a completely different side of the most famous nerd on earth. How long the new look will be retained is questionable. Parsons itself has not yet commented on this.
In any case, he is currently starring in the Netflix film "The Boys in the Band"can be seen. The play is based on the 1968 play of the same name by Mart Crowley. Here, everything revolves around a group of gay friends who speak openly about their individual concerns and problems. A heartfelt role for Parsons? For sure.
You might also really like this post: Sunny mood: The healing power of vitamin D