How to turn your living room into a cinema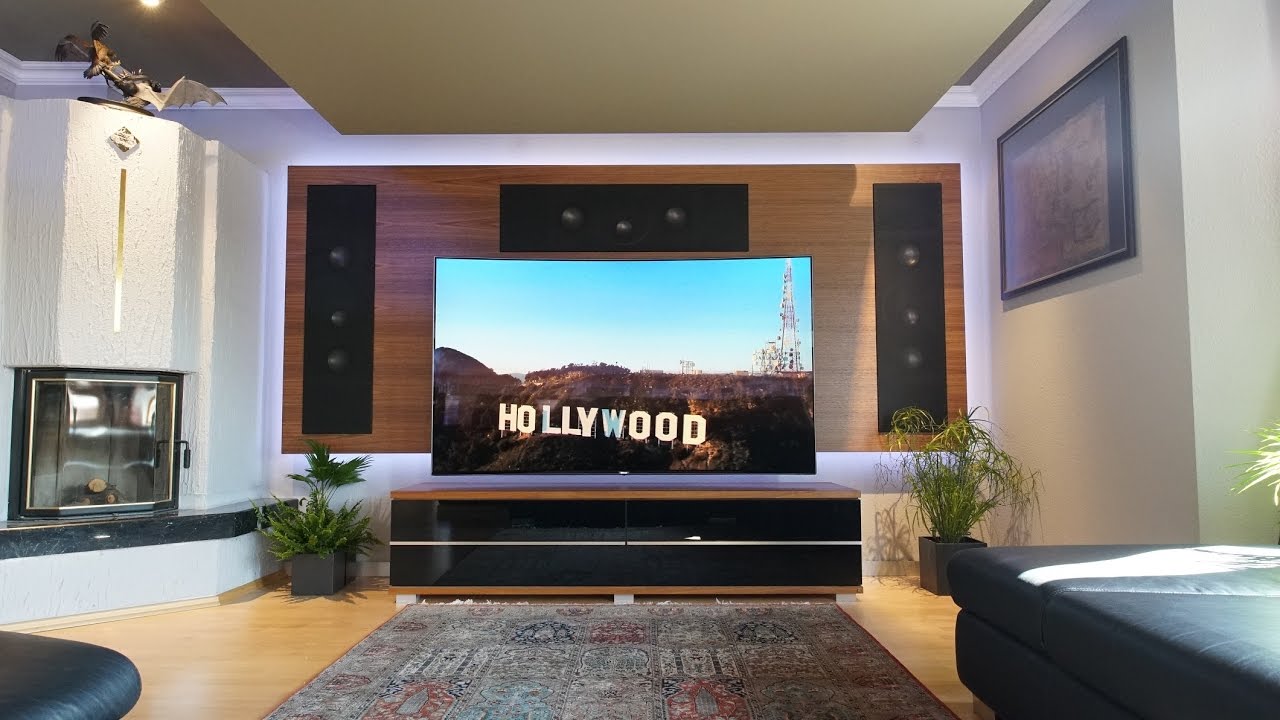 Almost everyone loves to watch the latest flicks at the cinema. A film, snacks, a big screen and cosy armchairs: the cinema offers many reasons to pay it a visit.
That's why - now at Corona time - it's especially hard for passionate cinema-goers to no longer be able to enter one of their favourite establishments. If you want to make the waiting time more pleasant, you can convert your living room into a cinema.
You don't necessarily have to invest thousands of euros in sound systems and screens or TVs. If you're honest, you'll have to admit that the flair is what really counts. With a few simple tricks, you can create the right ambience for a cosy "cinema" evening - either alone or with your darling.
Atmosphere?! Cosiness is the most important thing!
A particular advantage in connection with the cinema for the home is that the imagination can be given free rein here to the greatest possible extent. So it is not only comfortable armchairs that serve as seats. The bed or the couch are also perfect alternatives for enjoying a cinema evening at home and - to be honest - cuddling up with your loved one works much better that way.
To create a cinema-like feeling, only cushions or beanbags need to be spread on the floor. The room should be as dark as possible to mimic the appropriate atmosphere of a cinema.
The in-house television or a beamer can provide the right picture. This is largely a matter of personal taste.
Additional elements can also often create an even cosier atmosphere than in a classic cinema. Many film fans turn to fairy lights or a flickering fireplace (if need be, "only" on the laptop screen). Some also swear by LED lights that are placed behind the TV and gently shine towards the audience.
Snacks - cinema food without cinema prices
Which snacks are particularly popular at the cinema? Popcorn and crisps! That's why these treats are also indispensable on a cinema night at home.
The advantage here is that if you eat your popcorn (who hasn't?) before the film, you can quickly get more without having to squeeze through the narrow rows of seats.
Typical cinema snacks also include: nachos with dips, chocolate lentils, ice cream and soft drinks. With these treats, every movie night becomes a home cinema experience. Of course, the home cinema also offers the opportunity to nibble on snacks that are not available behind the sales counter.
If you like, simply adapt your treats to the respective film. For a romantic Disney movie night, for example, muffins with matching toppings or colourful biscuits could be served as snacks. For horror films, on the other hand, "bloody" ketchup snacks are the order of the day.
Nothing works without it: the right cinema film
Whether on the streaming service of choice or in your own DVD collection: there should almost always be a film that everyone can get excited about.
After all, what would a visit to the cinema be without hours of discussion about the film afterwards? For many, an exchange of this kind is simply part of the experience.
The announcement of a theme night can narrow down the choice. Thus, it is usually decided a little earlier on which strip the choice should fall.
LARP, cosplay and co. - small role-playing games for even more fun
Fancy even more fun and a distinctive atmosphere? Then a little self-initiative and imagination will help!
If you want to celebrate your home cinema in a particularly authentic way, you can give your friends (or your sweetheart) cinema tickets you have created yourself in advance. They can then pick up their snacks from the buffet at the counter or bar - the easiest way to do this is via self-service.
If you want to add the proverbial crowning touch to a theme evening, you can also ask your guests to dress accordingly. Among other things, this is a great way to "Harry Potter" - and "Star Wars" evenings often perfect.
Also interesting: Tom Neuwirth is planning a Germany tour for 2021