On the death of Pierre Cardin...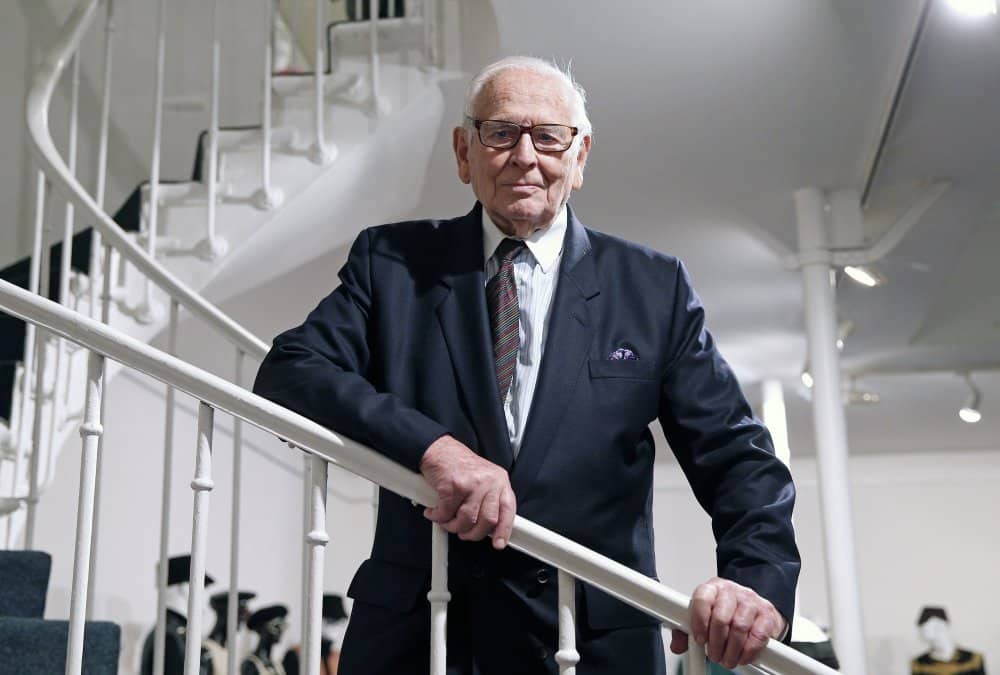 Recently, news shocked not only the fashion world. Pierre Cardin is dead. The Visionary and Artist died at the age of 98 years. But who was Pierre Cardin actually? What made his Fashion so special?
He was considered by many to be Mastermind. As someone who was ahead of his time. And as someone who made statements.
The gay designer shaped the Fashion world like few Artist before him. His Works of art and its Designs enjoyed international fame and popularity. The Garments and Accessoriesthat he created could often not only be seen on the Catwalkbut can usually also be worn in everyday life without any problems.
Who was Pierre Cardin?
Pierre Cardin has long since managed to become an internationally respected Brand to become. Accordingly, it is not surprising that the founder was granted a life in the Luxury to lead. No, he did not have to worry about his financial situation. He was considered one of the richest men in the country.
His career, however, began largely modestly. He was salvaged in the 1920s and after the Second World War worked as a Fashion illustrator. His later career path seemed to emerge early on. Soon he was working for Diorbefore he then founded his own company.
The passion for his work was also evident, among other things, in the fact that he could not really part with it. At an age when others were starting to Pension flirting, he created again and again new Styles.
New, innovative and future-oriented
Pierre Cardin managed time and again in an impressive way to present himself and his Fashion to reinvent. No matter whether unusual Cuts or special Sample: his Fashion appeared clear and stood out - sometimes through trivialities, but sometimes all the more intensely - from the Works other Designer off. This is exactly why his followers loved (and still love) him.
But not only the Fashion world should be under his influence. More and more often one read the name "Pierre Cardin" also on Accessorieswhich shaped everyday life. Especially in the Furniture sector he managed, among other things, to get his Brand (and themselves) even better known.
In this way, however, he also showed people something that had been rather little known up to that time: the fact that Fashion, Furniture and Everyday life can certainly merge with each other. Fashionable From then on, being a member of a group no longer just meant.., stylish clothing but the tendency to Trends and all-rounders also about Institution, Lifestyle and Co. What for Cardin might have been taken for granted at the time, appeared to many others to be both courageous and innovative.
Pierre Cardin and the gay scene
Not only because of its Creationsbut also because of its character and the fact that the Cardin itself gay he left his mark on the gay Scene. Many saw the Fashion designer as an idol of a special time.
Only a few took his Bogus relationship with the actress Jeanne Moreau bad. After the separation, comparatively little "dirty laundry"washed. It seemed that both ex-partners had actually found peace with each other.
Otherwise, rather little is known about the private Pierre Cardin known. But it is probably also precisely this that still creates the magic around his person: a special flair, progressive thinking (in many respects) and the good feeling that Icons as he will be remembered by humanity for a long time to come.
Did you know? Jonathan Van Ness "Queer Eye" got married!