29th country introduces marriage for all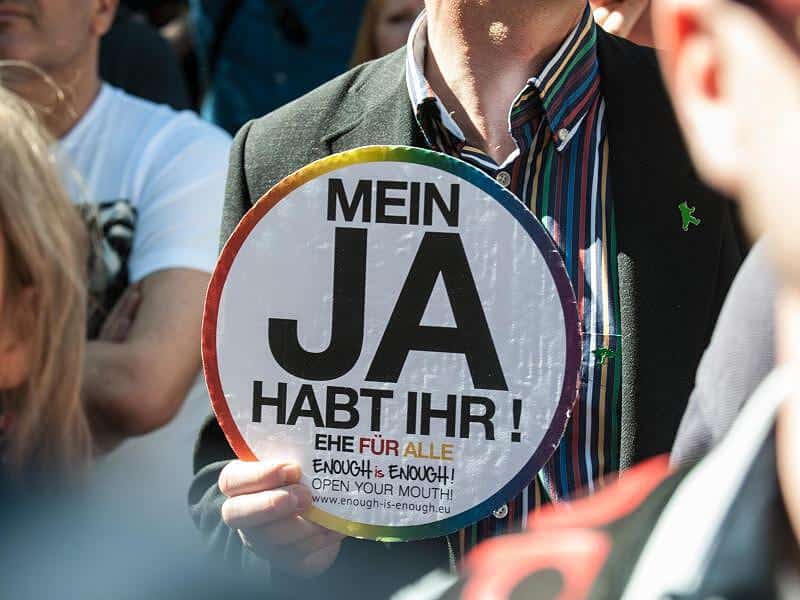 As of now, it is possible for gays in Costa Rica to get married in Costa Rica. Thus, the country joins the list of others and ranks 29th here. According to media reports, the new opportunity was taken up by a lesbian couple immediately after the decision.
Due to the current Corona crisis, however, they had to do without guests. Nevertheless, the couple must have enjoyed their big day to the fullest. The public had the opportunity to watch this very special event via stream and on TV.
Unfortunately, "marriage for all" is not yet the standard in many countries. However, if more government leaders decide to allow gays to take this important step in the future, a statement could be made. After all, it is possible to openly speak out against discrimination and to express this conviction through legislation.
A look back - marriage for all in Costa Rica
The story of "marriage for all" started in Costa Rica in 2019, where there were increasing calls to legalise this type of partnership. Since then, several developments and the commitment of those responsible have ensured that many couples in love can now take this step on the path to equality.
Of course, this is much more than "just" a piece of paper. Rather, the current legislation shows that lesbians and gays are granted the same rights as heterosexuals in the country.
However, there is no regulation that would unite all Latin American states with regard to the conclusion of "marriage for all". In many countries, including Cuba or Paraguay, it is considered a Lesbian or gay man is still forbidden to marry his partner.
Costa Rica's decision could set off a wave in which people in other countries also make corresponding demands. How profound and fundamental the new possibilities are can be seen above all in the fact that Costa Rica - as is generally the case with Central America - is a Catholic area. Many LGBTQ Communities all over the world could now breathe a little easier. Because: what is possible here may also work in other places where one would not have thought it possible.
Why is "marriage for all" actually so important?
Marriage for all" grants same-sex couples exactly the same rights as homosexual couples. In this case, the state recognises that a man and a man (or a woman and a woman) live together and gives them the same status as a classic marriage.
Many people hope that the corresponding resolutions will also dissolve the general, dusty image that unfortunately still prevails in society with regard to gay couples.
The Netherlands is considered a pioneer with regard to "marriage for all". Here it was already permitted to marry one's same-sex partner in 2001. Belgium followed in 2003 and Spain in 2005. Germany only joined the ranks in 2017. By the way, many gays who support marriage for all do not necessarily want to marry directly (or at some point). Rather, they are concerned with general acceptance and the knowledge that they can, at least theoretically, say "yes" to their sweetheart.
Also interesting: Better chances of flirting with a four-legged friend?