Better chances of flirting thanks to a dog?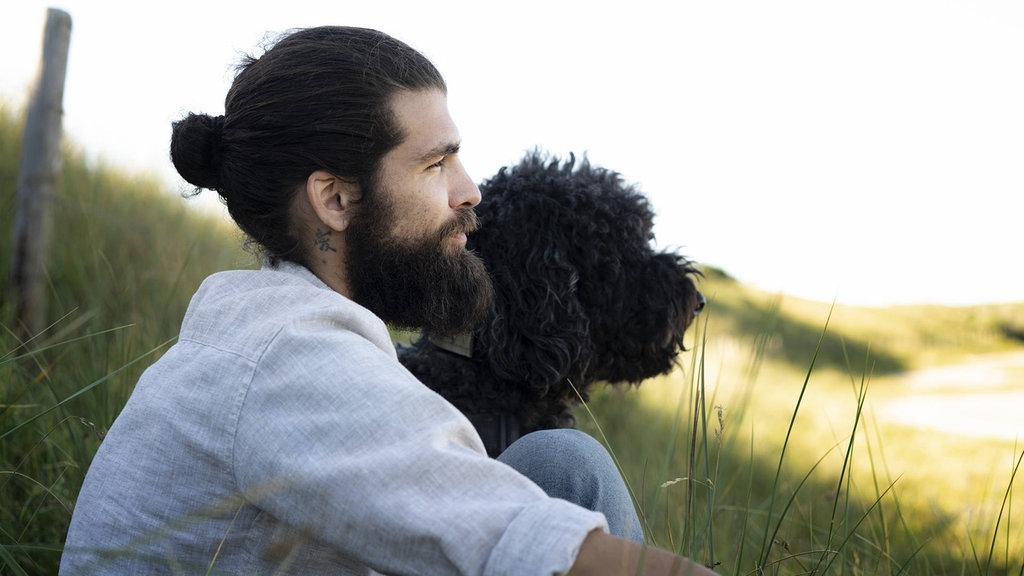 Especially during the Corona period, many singles find it difficult to find new people - maybe even the man for life. One possible solution? A topic of conversation that is not only incredibly cute, but also extremely likeable! Yes, it is comparatively easy to start a conversation about dogs. come. Especially when they are on a walk at the other end of the leash and look at the dream man out of their big eyes.
Even many flirt experts are surprised again and again by how easy it can be to find common ground through these animals.
Ideal for shy gays
Those who fear or respect approaching strangers will find a reliable "partner in crime" in the dog. Because: ideally, "man's best friend" ensures that the dream man approaches all by himself.
Of course, this "trick" works especially well with puppies. Here, almost no one can refrain from saying "Awwwr! He's so cute!". The ice is broken and nothing stands in the way of a longer conversation.
Dog owners among themselves - when common interests connect
Dog parks and dog playgrounds are of course also among the absolute hot spots when it comes to meeting new people. The advantage: dog people are among themselves here! Gays know from the start that there is at least a common interest.
If the animals involved also get along with each other, at least part of the happiness is perfect.
The alternative to owning a dog - walkers in a flirt mood
A dog can be a lot of fun, but it usually requires a lot of time. If you can't find the time, you shouldn't let an animal move into your home just for the sake of flirting. However, you don't necessarily have to do without the "animal flirting fun".
For example, many animal shelters are desperately looking for volunteer walkers. Certainly there are also working or elderly people in the neighbourhood who are happy if someone agrees to walk their four-legged friend.
"Nice side effect": whoever then tells exactly about this when flirting with a dog owner often inevitably collects points. After all, it is incredibly sexy to be not only animal-friendly but also empathetic.
5 tips for the perfect walk-flirt
Who walks and Flirt wants, should of course not only rely on the look in his dog's eyes. The following tips can also help to leave a lasting impression:
Don't just rave about your own animal! This often makes the other person look selfish. It makes much more sense to show interest in the other person's dog, to ask questions and (very important!) to listen.
Don't lie! The dog on the leash actually belongs to another person? Then nothing else should be said. Telling the untruth can make you look extremely unattractive.
Visually convincing. Does the dog appear open-minded and well-groomed? Then the other end of the leash should also look accordingly.
Always be prepared. If a flirtation is to turn into something more, it is helpful to briefly exchange mobile phone numbers. The easiest way to do this is with a simple business card.
Don't expect too many! Singles in search of the "great love" are sometimes too obsessed with finding the partner for life "exactly today". What a pity! The quality of life often suffers as a result. Therefore, every walk with the dog should first be seen for what it is: a relaxing break from the stress of everyday life and the chance to gather new impressions.
Also interesting: 5 alternatives to crisps - conscious snacking for TV evenings.