Jacket trends for autumn 2020 - what's "in"?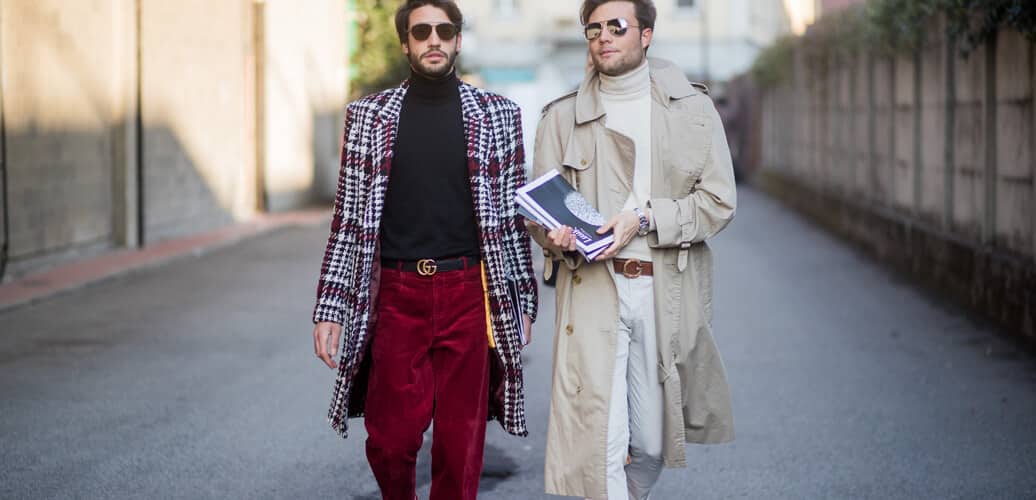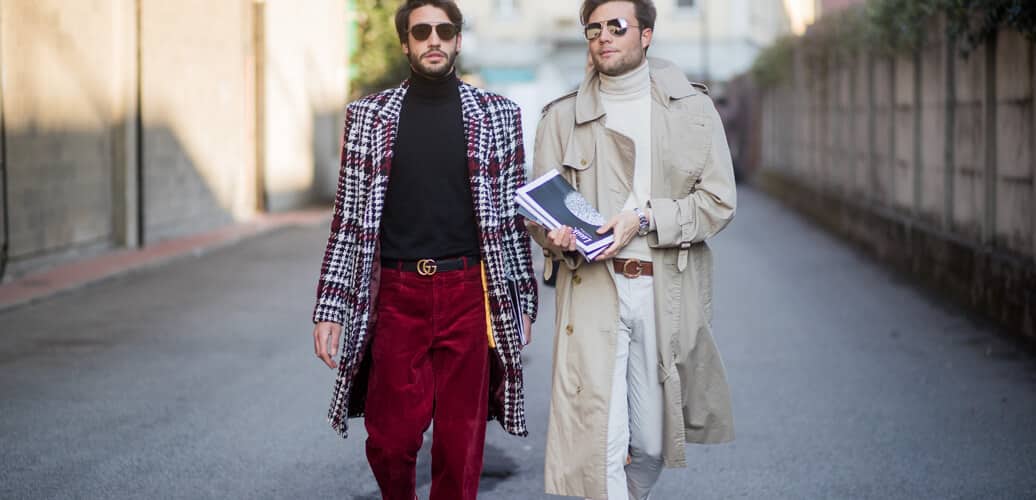 The days are getting shorter and the look in the wardrobe often a little more critical for the 2020 jacket trends. The question "Am I really optimally prepared for the coming season?" is more topical than ever. One thing is certain: the catwalks of the world prove time and again that autumn does not have to be boring or even dreary at all.
Instead, a mix of great patterns and appealing designs offers the opportunity to reinvent yourself again and again every day. "By the way", many different jacket models also ensure that the term classic "transitional jacket" should perhaps be interpreted in a slightly new, more modern way.
The following jacket styles will turn the shopping street into an autumnal catwalk.
Trend No. 1: the colour blue
Autumn fashion for men doesn't always have to be grey or brown. How about a little fashionable excursion into blue realms? This season, the colour blue is particularly popular when it comes to making a fashion statement.
Interestingly, the various shades of blue can also be combined with other colours and - sometimes unusual - patterns. Whether light or dark blue jackets are chosen depends on personal taste.
Trend No. 2: Leather jackets in different variations
Leather jackets are undoubtedly one of the all-rounders that enjoy particular popularity among jacket trends every autumn. Whoever does not want a real Leather If you want to wear a leatherette jacket, you can of course also opt for the imitation leather version.
One of the advantages of leather is that it can be used to express a very special sense of style. What's more, many types of leather are comparatively easy to care for. With regard to the leather colour trends for autumn 2020, the "old classics" brown and black are among the first choices.
Trend No. 3: XXL jackets - comfortable and stylish
Fancy something particularly cosy to wear? Then it's worth taking a look at the autumn XXL jackets. Models that fall into this category are actually particularly large or oversized and thus offer the possibility of protecting yourself from the cold and co. in a particularly stylish way.
At the same time, wearers can also put on thicker woollen jumpers underneath without feeling constricted. In short: the typical XXL jacket belongs not only on the catwalk but also in the wardrobe of fashion-conscious men.
Trend No. 4: Checked patterns - anything but "oldschool
If you don't necessarily want to wear plain jackets in the 2020 jacket trends, you can opt for plaid this season without any problems. Whether based on small or large, striking patterns, plaid is particularly in again this autumn when it comes to combining tried-and-tested classics with current collections.
Of course, the corresponding designs can be both simple and eye-catching. Fancy a classic version for everyday wear? Then take a look at the check designs in black, grey and white. If you want to make a more eye-catching statement, you can go for red or warm brown tones in autumn 2020.
Trend No. 5: Corduroy - the all-rounder is back again
Corduroy is one of the most underestimated materials of all. Yet corduroy is anything but boring! On the contrary!
The special look can be superbly combined with various other types of material and almost always acts as a stylish contrast. A look at the designers' current collections also shows that corduroy does not have to be standardised.
There are many different ways of skilfully incorporating this material into Scene to set. Especially in the area of 2020 autumn jackets, it's fun to let off a little steam here.
You might also like this exciting article: Jochen Schropp has simply stripped bare !