Bullying on the internet - many queers also affected
This is undoubtedly one of the most dreaded dark sides of the internet: cyberbullying. What used to exist exclusively in the "real world" has now been transferred to the internet.
Here, many bullies have the opportunity to act even more brazenly and brutally because they rely on the so often quoted "anonymity of the internet" and often interpret the WWW - wrongly - as a "lawless space".
But how can queers who are affected by cyberbullying defend themselves? Or how can the risk of becoming a victim of cyberbullying be reduced?
As a general rule, the victims are not to blame!
Unfortunately, cyberbullying gnaws at the self-esteem - often even of comparatively self-confident people. Many queers who become victims of cyberbullying also sooner or later ask themselves whether there might actually be something wrong with them.
Thus they suffer from a seemingly endless carousel of thoughts that revolve around them, their supposed peculiarities and their "otherness" again and again.
But: Cyberbullying victims are of course not to blame for their situation! At the same time, they do not have to feel defenceless. In the meantime, there are some possibilities that help to defend oneself against bullies.
Tip no. 1: Build up self-confidence and become active
Another bad comment under the last video? Maybe a work colleague posted an embarrassing video or made claims that are not true?
In this and other cases, it is time to free oneself from the victim role and to active to become a bully. Those who know their bullies, for example from school, university or the company, can approach them specifically - ideally when several people are present. Excitingly, it turns out in this context that many bullies are far more shy in "real life" than they might appear to be in the digital world.
Those who do not dare to take such an offensive approach can also delete negative comments or block the users concerned. This way, your own channel or homepage is quickly "cleaned up".
Tip no. 2: Seek help
Anyone who notices that it is becoming difficult to stand up to cyberbullying on their own can also seek help from outside. There are many organisations that offer advice and show appropriate possibilities.
In some cases, it may also be necessary to find out details about legal steps. This is especially true if the bullies are no longer minors and therefore of legal age.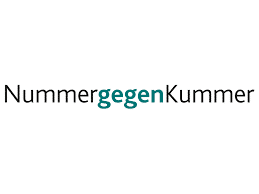 Tip No. 3: Prevent cyberbullying
At the latest when the first negative comments appear under a picture, it becomes clear that the internet is not a pony farm.
Queers who, among other things, may love to present themselves and stand by their inclinations, thus (frighteningly) quickly become targets. If you want to prevent this and protect yourself accordingly, the first step - especially on social media, where bullying happens comparatively often - is to take a close look at your individual profile settings. The safest way to do this is to only allow friends to view your profile.
The same applies to posting in relevant LGBTQ Groups. Most of the larger groups are run by hard-working administrators who strictly monitor hate speech and quickly ban the users concerned. Or in other words: here you are usually among yourselves.
Why do queers become cyberbullying victims?
Surely anyone who has dealt with bullying in the past knows that many bullies are not concerned with bullying exactly "that one person".
As soon as someone who seems to deviate from the "normal world view" comes into focus, this is - frighteningly enough - often seen as an opportunity for hate speech. This means that queers are often not bullied because they are queer, but because they are "different" for the bullies.
But it would definitely be wrong to leave the field to intolerance and hatred (including on the internet). After all, the queer community in particular is characterised by a special cohesion.
And even if it may sound trite: thank God, love is usually stronger than hate, even on the internet.
Finally, the time has come! Amazon Prime launches Germany's first gay channel with OUTtv!