Jim Parsons and his husband had Corona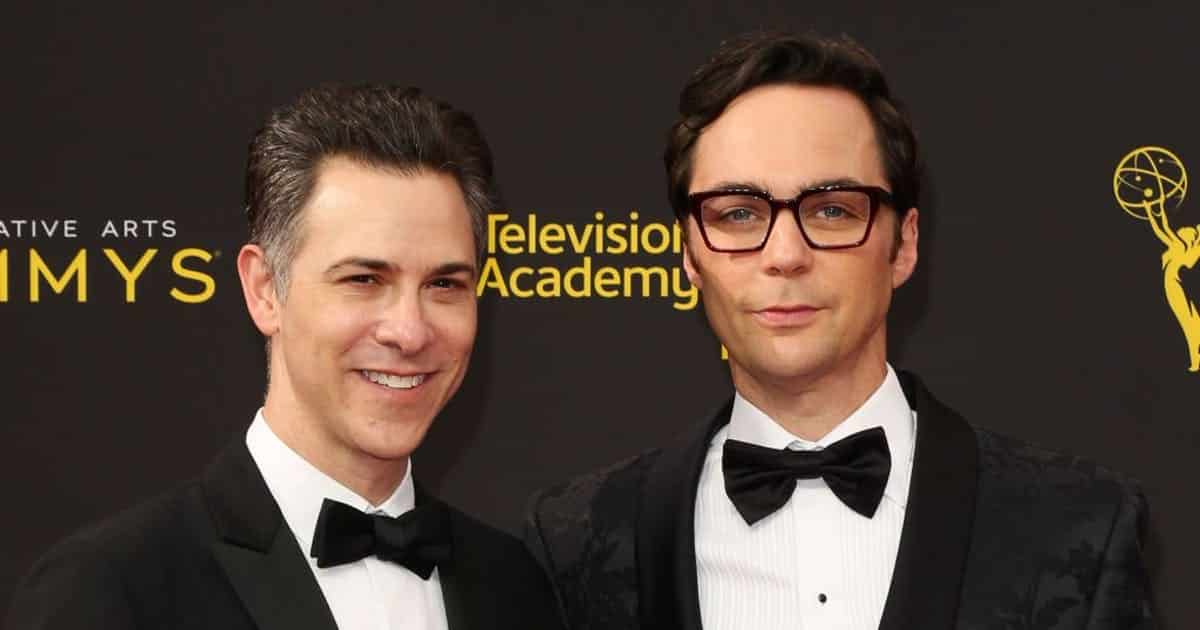 Jim Parsons, better known as Dr Sheldon Cooper from the popular US sitcom "The Big Bang Theory", has - like many other celebrities - contracted the corona virus. At first, the actor was not even aware that he had contracted it.
In March 2020 felt Parsons and his husband Todd Spiewak unwell and groggy. Parsons suspected a cold. In the "Tonight Show"He talked about his experiences with CoVid-19 and explained, among other things, that he had lost his sense of taste and smell during the time of the Corona infection. However, he had not associated this with CoVid-19. But it was precisely here that he should have been alert. Because: this is precisely one of the essential characteristics of an illness with the corona virus.
Jim Parsons Healing Process
During quarantine and in the ongoing recovery process, he wondered what he could do and subsequently tried his hand at other areas, such as art or creative writing.
He has probably not really pursued these ambitions. Accordingly, viewers will probably continue to admire Jim Parsons on the big screen and on TV.
The couple would have preferred to pass the time with delicious food, as I am sure many others did, but without a sense of taste, this is a rather unsatisfying experience. Parsons referred to this as "the definition of wasting calories", showing that he obviously hasn't lost his sense of humour during the pandemic.
How is Jim Parsons today?
The couple have since made a full recovery and they are focusing on future projects, such as the narrator role on the popular spin-off "Young Sheldon". He also stars in the Netflix series "Hollywood" and will also appear in the film "The Boys In The Bad" can be seen.
Jim Parsons - one of several celebrity corona sufferers
It is well known that many other celebrities are or were infected with the corona virus. Parson's fellow actor and "How I Met Your Mother" - favourite Neil Patrick Harris (Barney Stinson) and his family tested positive for the virus.
They also lost their sense of smell and went into quarantine themselves. Fortunately, they are all healthy again. The last tests were negative.
Singer Pink was also not spared the virus. After her son showed the first symptoms, it was quickly clear that the suspicion fell on CoVid-19. The assumption was also confirmed here by a test.
Unfortunately, however, examples of stars whose health suffered considerably more and who did not survive Corona or are still struggling with the consequences show that the virus should not be underestimated.
Thus Siegfried Fischbacher (Magician duo Siegfried and Roy) with the death of his beloved partner Roy Horn circumvent. Although the latter never recovered from the 2003 tiger attack, it was the coronavirus that eventually Roy Horn cost him his life at the age of 75.
Also Alyssa Milano ("Who's the Boss Here?", "Charmed") keeps warning her fans not to underestimate the disease. In a recent Instagram post, she explained that she had actually felt like she was dying.
CoVid-19 thus proves once again that a pandemic does not stop at the "rich and beautiful". Due to social networks, however, the world is growing a little closer together and gives fans and celebrities the opportunity to exchange information, for example via stories, livestreams and the like.
You might also like this exciting article: Pumpkin ideas for autumn - from "spooky" to "romantic and delicious