Jonathan Van Ness married in secret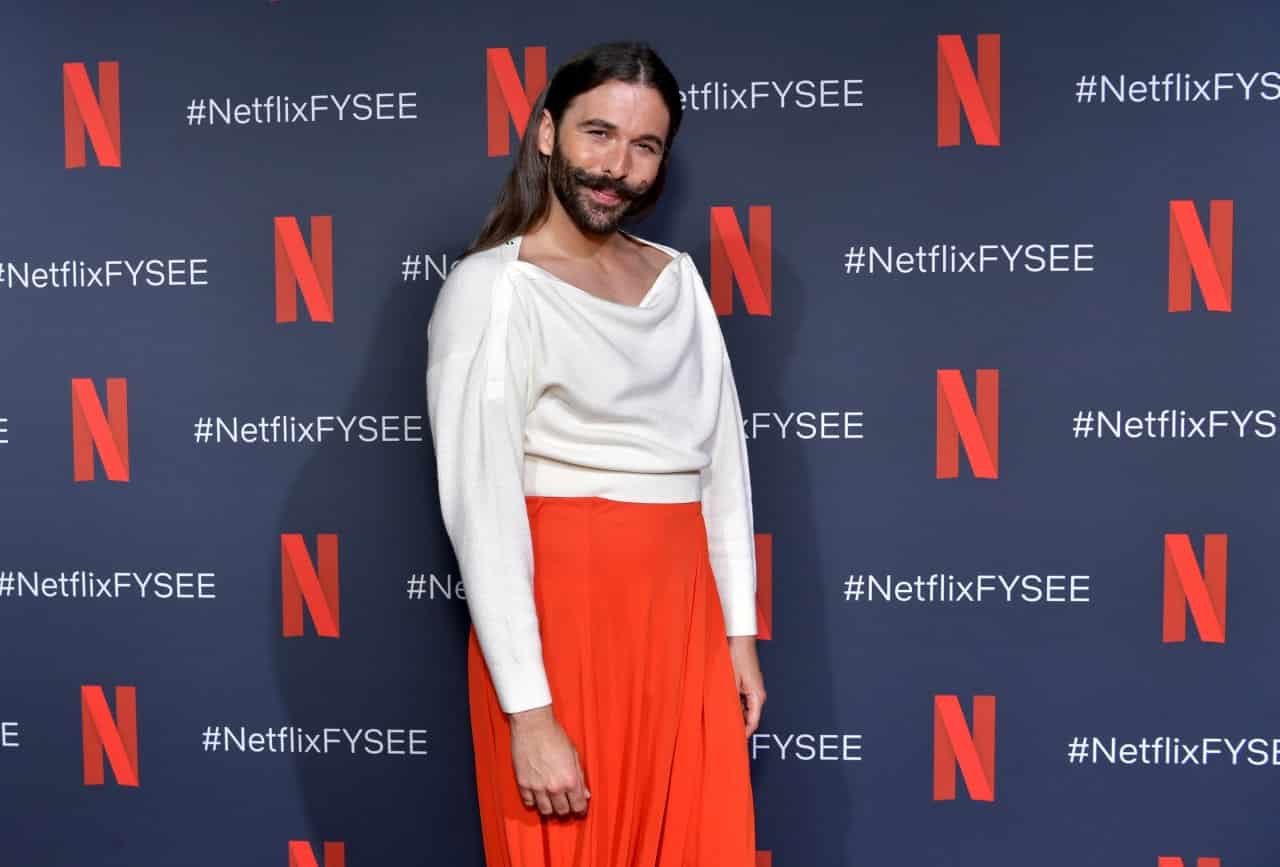 "Queer Eye"Care expert Jonathan Van Ness actually makes no great secret of his private life in many areas. His homosexuality was already known in his school days. Here he had to deal with ridicule and death threats, among other things.
His later gender identification as non-binary (sometimes feeling male and sometimes female) was also influenced by the Media processed.
He is comparatively transparent about all issues, including his HIV infection.
Only his love life keeps the "Queer Eye"star was kept under wraps for the most part. Thus, his marriage was not the subject of much discussion at first. However, fans have now come to the young couple's happiness. Instagram on the scent.
Marriage publicly confirmed
Jonathan Van Ness has been very cagey about the details of his wedding to his sweetheart. That the Actors married his partner, he announced in his annual review 2020.
The lucky one is called Mark Peacock and has been working for several years with Van Ness together. Exactly when the wedding bells rang can only be vaguely estimated. However, the exact date seems to be several months ago.
In the accompanying Instagram post Van Ness for the great support of his fans and sums up the last year.
First, he enumerates what 2020 was not going well and then - suddenly and out of nowhere - he drops the bombshell. With one: "I married my best friend and have a loving partner with whom I can continue to build my life." he enlightens his fanbase.
The apparent "Banality"and casualness of the mediation is surprising and at the same time achieves its purpose. The reactions were not long in coming. Especially series colleague Karamo Brown found fitting words: "I'm so happy for you. One of the most beautiful couples in the world!"
How things will go on with the two of them in the future and whether there will perhaps be regular couple pictures in the future remains to be seen. In any case, as of today, we have to pay special attention to the posts of Jonathan van Ness and read them carefully. Apparently, special "Easterggs" lurk.
What is "Queer Eye"?
At "Queer Eye" it is a matter of US reality television show, which has been February 2018 at Netflix is broadcast. Based on the idea at the time of "Fabulous Five- The Fabulous Five", five styling experts take care of one person and advise him or her on topics such as Fashion, Lifestyle and Co. .
There is one expert in each category. The current line-up consists of: Antoni Porowski (Food and wine expert), Karamo Brown (Culture and Self-Image), Tan France (Fashion expert), Bobby Berk (Design expert) and "New groom" Jonathan Van Ness (Nursing expert).
"Queer Eye" has changed a lot over time. While the old format focused on the area of Makeover the last few years, the new Personalities of the participants more in focus.
This provides a more intensive insight into the lives of people who are looking for counselling and support. Among other things, particularly serious topics, such as Racism and Homophobia, are shown in the Series addressed and openly discussed.
The experts will be available in the Series by the way as "Heroes". While in the first Season exclusively male Heroes helped the candidates to change their lives, were in the second Season also for the first time five female Heroes responsible for the makeover. For the following Squadrons it is planned that male and female Heroes rotate
Did you already know? Ross Antony had his mother over for Christmas