Concert summer cancelled - how to enjoy the hot season in your own garden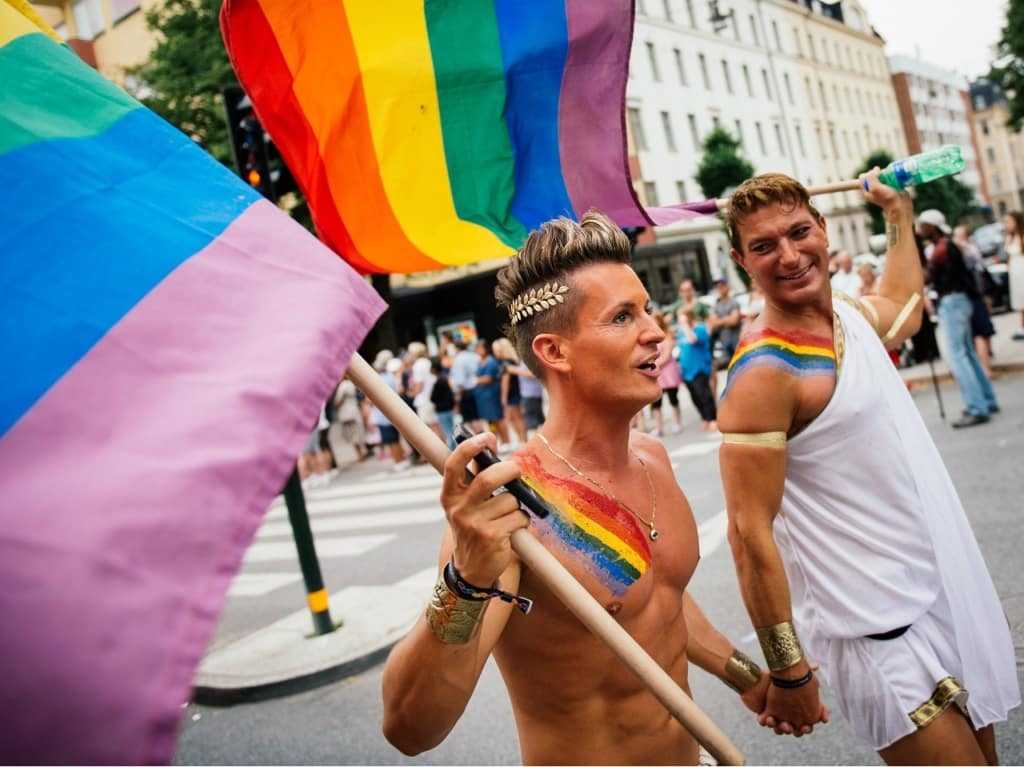 This decision is likely to have caused many tears: the concert and Festival Summer 2020 is cancelled! No Robbie Williams in Bonn, no Wacken, no Rock am Ring... Due to the current Corona pandemic, many homosexuals are also having to rethink.
After the initial shock, however, it is now time to replan and make the best of the existing opportunities. But what does that actually mean exactly? How can the summer of 2020 still be a complete success?
The first step is, of course, to ensure sufficient endorphin production. That means: get out into the fresh air! Of course, in compliance with the current legislation. Homosexuals who not only like to go for walks but also have a garden are of course at a clear advantage here. What could be better than enjoying your own green space behind the house?
Garden tip no. 1: a small pool
There's no question about it: a pool of your own is the ultimate in your home garden. If you haven't found a model for yourself yet (or want to save money), you can of course opt for a paddling pool. Sounds childish? Maybe! But for a welcome change at 30 °C, the small swimming pool versions are excellent. Just dip your feet in and dream of a summer holiday!
Garden tip no. 2: a bed for self-sufficiency
What tastes better than vegetables and fruit from the home garden? Right now is a wonderful time to find out about planting times, harvesting and other important details about tasty treats from your own plot.
Whether you go for classic all-rounders such as strawberries or different types of lettuce or try something more "exclusive" is up to you, of course. One thing is certain: with a little planning, you can not only spice up the visual impression in your garden, but also your recipes!
Garden tip no. 3: a compost heap
The compost heap is a wonderful solution for anyone who wants to make their own nutrient-rich soil. Many kitchen scraps can be easily disposed of and become a home for many beneficial insects.
Depending on the size of your plot, you can of course also build your compost heap more or less generously.
Garden tip no. 4: the raised bed
Don't want to bend over uncomfortably to harvest and plant? Then you might be enthusiastic about the advantages of a raised bed. As the name suggests, you simply plant and harvest a little higher.
How high the raised bed should ultimately be depends essentially on the plants you want to use. Tomatoes, for example, grow much higher than basil or strawberries. Make sure that you don't have to stretch too much when the plant is fully grown. This ensures a high comfort factor.
Garden Tip No. 5: DIY Ideas
DIY fans should also get their money's worth in their garden come. After all, there are many "creative building sites" to be worked on here. How about a small "upcycling project" for wooden furniture, for example? If you like, you can also make small garden decorations - with the help of clay, among other things - or turn everyday objects such as rubber boots or wooden crates into flower pots.
In this way, new, individual ideas are created again and again, which ensure that it is guaranteed not to be boring in your own garden. How to sweeten the evening for your partner