"Amen differently" - how do gay and church fit together?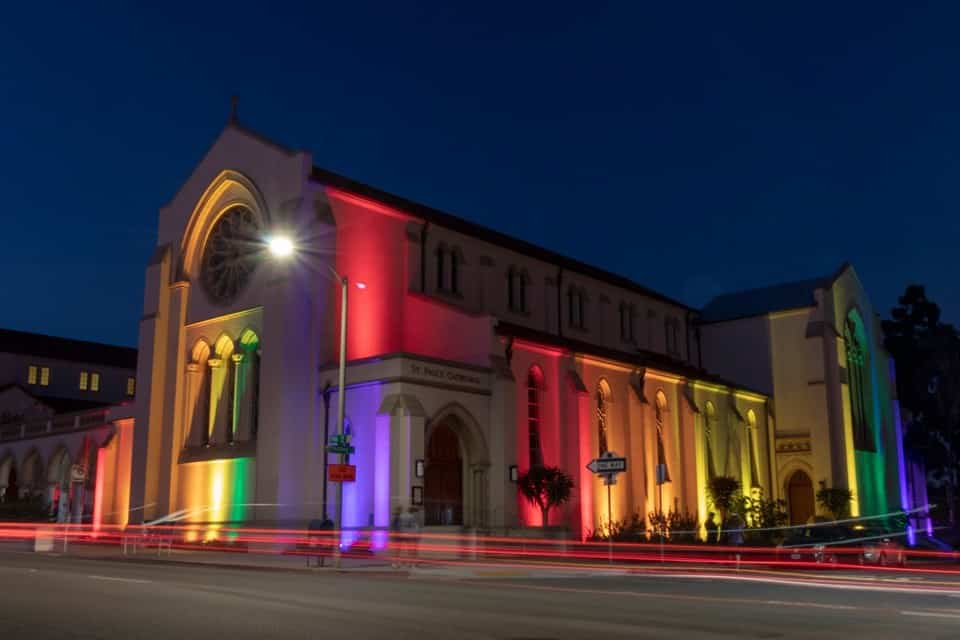 Those who believe in a tolerant, open-minded and gay-friendly When one thinks of society, one certainly does not necessarily think of the church in the first instance. That the LGBTQ Scene However, the YouTube channel "Anders Amen" proves that the "different amen" is playing an increasingly important role here as well. Here, everything really does seem to be a little different. In a positive sense!
Behind "Anders Amen" are the two pastors Ellen and Steffi. Both are a couple, married and accordingly lesbian.
For some time now, the two have been running their YouTube channel. The topics: colourful, religious and full of interesting content. Because: lesbian and church seem to work. Especially when both sides open up a little and show tolerance on the most diverse levels.
Which topics are dealt with?
"Anders Amen" deals with many different levels of everyday life. Sometimes more, sometimes less classically religious, but always close to everyday life, the pastors Ellen and Steffi talk about everything that moves them.
However, the famous "raised forefinger" is sought in vain here. Instead, there is a colourful mix of openness, honest statements and a religious touch - also for people who perhaps do not believe in the church, but all the more in a God or a supernatural power.
Young gays may also have found their new favourite channel in "Anders Amen". Because: of course come topics such as outings, the desire to have children and the question of how to combine being gay and the Bible were also discussed.
How is "Anders Amen" received?
Despite all the openness and the fact that the rights of the LGBTQ community have been strengthened more and more over the years, it would of course be wrong to claim that "Anders Amen" doesn't face a little headwind from time to time. However, negative comments or the thumbs down are comparatively rare here.
Rather, the Youtubers seem to have been waiting for a format like this. The comments under the videos are largely positive and full of advocacy for the special lifestyle of the two pastors. Many fans have been following Ellen and Steffi for some time. Topics like "wanting children" and "getting to know each other" are thus greeted all the more enthusiastically. After all, the channel is not "only" about faith, but also about an exciting basis for relationships and likeable protagonists.
"Amen differently" as a chance for the church? - Maybe...
With just over 6,300 subscribers, "Anders Amen" is one of the somewhat smaller channels. But the trend is upwards. Perhaps formats like these also conceal an opportunity for the church?
After all, this is an ideal opportunity to prove how wonderfully faith and love can be combined. Ellen and her Steffi definitely don't seem to be influenced by dusty patterns here. And so it's self-explanatory why the two pastors could certainly serve as inspiration for other gays. No matter whether it's about standing by one's feelings per se or about how being gay could be connected with one's own faith.
Those who always thought that the differences between the LGBTQ community and the church were too great for a joint dialogue to be possible should be proven wrong with the YouTube channel.
TAKE ME OUT: Homosexuals under the basser for the first time