Gayromeo: A dating platform for gay, bi-sexual and transsexual men
You want to have uncomplicated sex meetings, but you have no idea where to look for the right partners? In this case, it is certainly worthwhile to take a look at Gayromeo. Here you are sure to find exactly the right guys who match your personal taste and share the same sexual preferences.
One thing is certain: the selection is large. The number of members from Germany alone is in the six-digit range. In addition, Gayromeo is also used by many men from abroad. So if you are planning your next holiday and maybe don't want to spend the nights alone, you can also drop by here.
Already with the free (Restricted) Access makes it clear that this app is definitely not just a dating option. Among other things, you can also expect a lot of scene news and much that moves the community.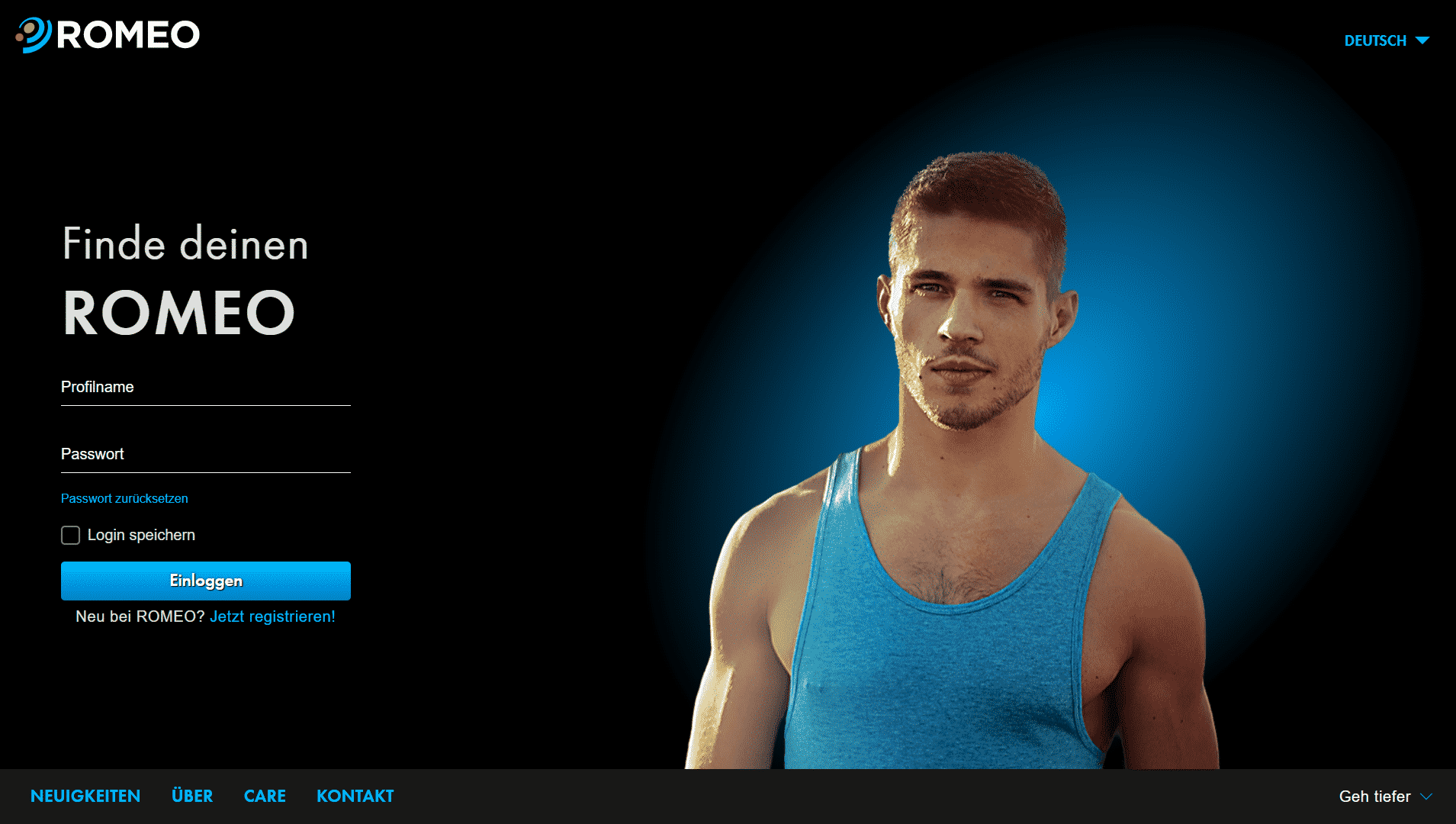 Use Gayromeo for free - this is what awaits you!
Perhaps you would first like to get a rough overview of what awaits you at Gayromeo? In this case, you should first try out the free version. As is usual with many other dating platforms, some functions are only available to you in a limited way. For example, you cannot send unlimited e-mails in the free version.
However, this should not be detrimental to the fun - especially if you want to put out some feelers first. The good news is that you can always "upgrade" to a membership. You can choose between one, three and 12 months.
But even in the context of free use, it should be obvious that the standards Gayromeo sets for itself are very high. Here you will find the most diverse types - from "hard" to "tender".
Who registers on Gayromeo?
As already mentioned, the platform's target group is very diverse. Here you will certainly meet the most diverse sex preferences. Most men who decide to become members are interested in uncomplicated sex without further obligations. Accordingly, you should perhaps not regard the app as the ultimate opportunity to meet your partner for life. But who knows? Maybe you'll find the one among many? And if not, you can always have fun with several one-night stands before you eventually settle down.
Until then, on Gayromeo you can expect mostly men who are on...:
... or all at the same time. It's best not to take on too much and just let your next sex adventure come to you. After all, it can be very exciting NOT to know what's going to happen. Affair? ONS? Or Gang Bang? (Sex) life is so versatile... .
These advantages await you at Gayromeo
Gayromeo is not so popular for nothing. There are many reasons to give this world of sex dating a try.
The following advantages should be particularly convincing in this context:
You can try Gayromeo (albeit limited) for free.
There are already quite a few men who have registered here.
The design of the profiles allows you to show yourself from your best (and optionally also from a very revealing) side.
The platform offers you a total of three different membership types and a convincing price-performance model.
The number of men who are looking for a "quick number" here is very large. Many are so flexible that particularly spontaneous sex dates are also possible.
How much does Gayromeo cost?
If you want to use the full version of Gayromeo, you have to decide on a membership. Here you have a total of three different models at your disposal.
A one-month membership costs 8.99 euros.
Three months costs a total of 20.97 euros.
You pay just under 60 euros for 12 months.
Before you decide accordingly, you should ask yourself what is important to you. Do you want to benefit from the lowest possible monthly price? Then it's worth committing yourself for a little longer. The one-month membership, on the other hand, offers you a high degree of flexibility.
In any case, you should check the current conditions before you register.
And after that? Then it's time to create your profile. After all, this is the basis for the men who are on Gayromeo to know with whom (and with which preferences) they have to deal with.