A platform for the gay community: FlirtBlue sets high standards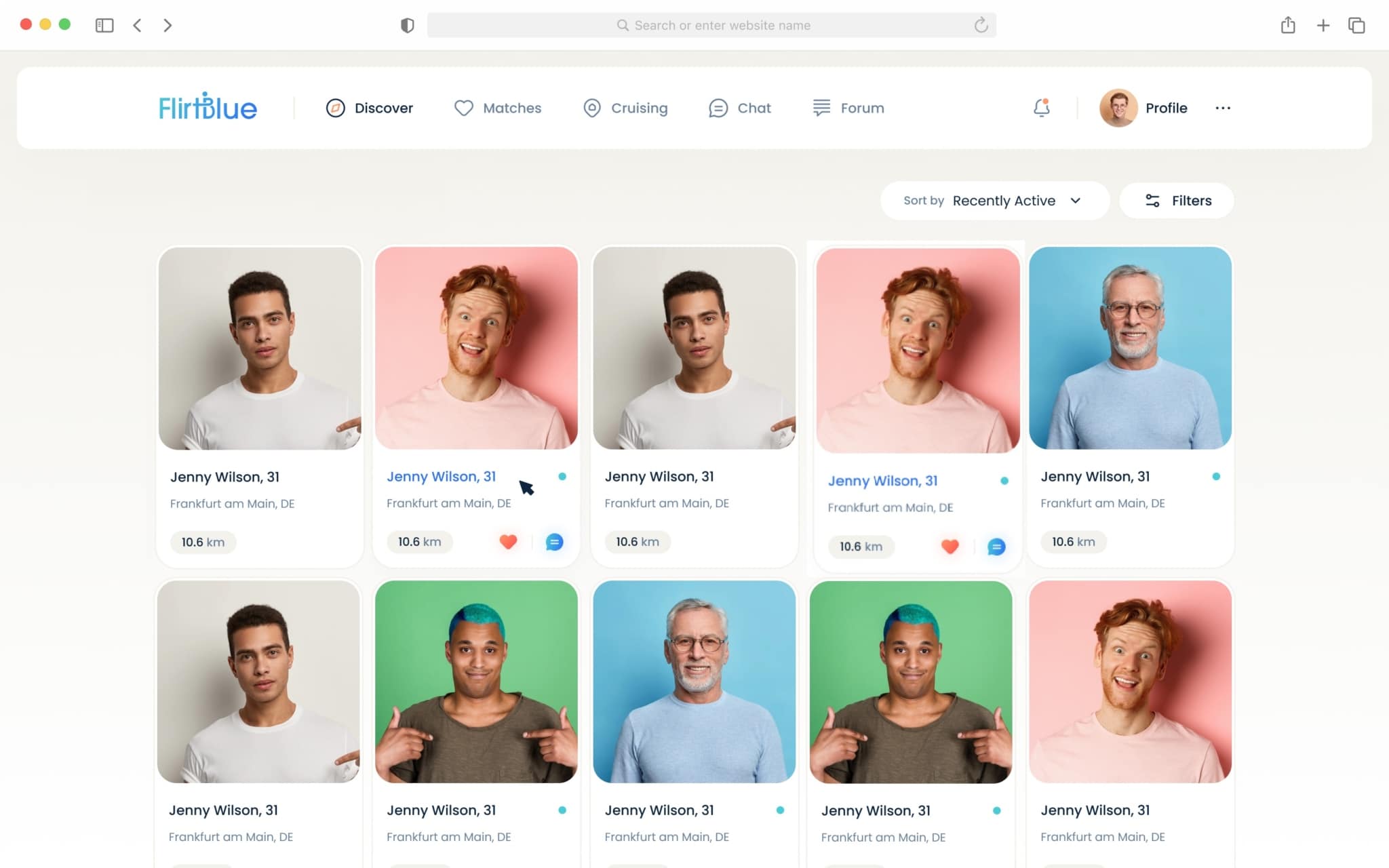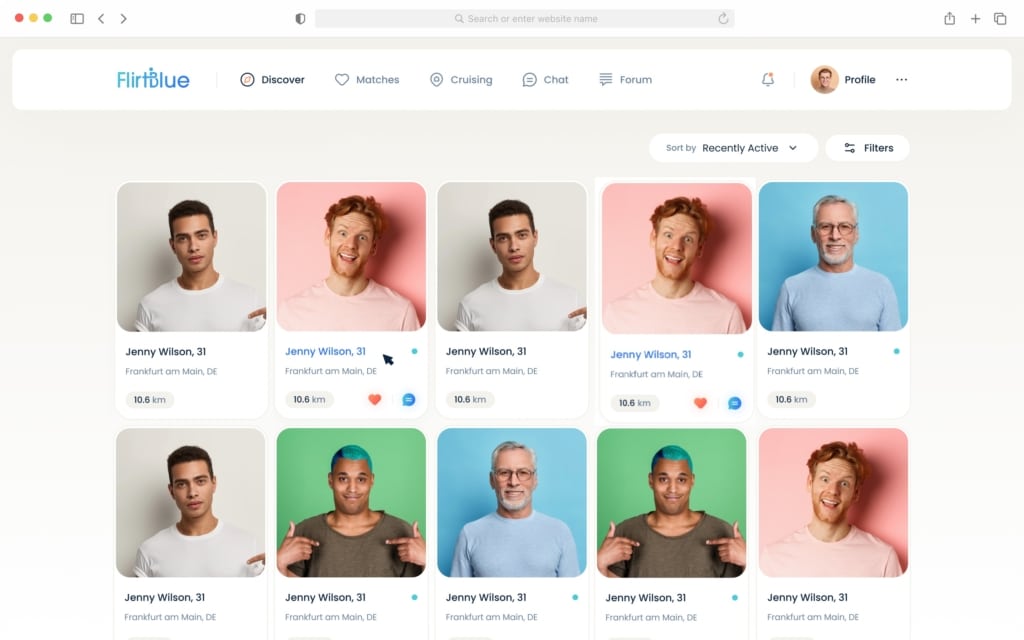 The LGBTQIA+ Scene is richer by a high-quality and convincing platform! On the pages of FlirtBlue gay, bi- and transsexual men meet each other. They can exchange ideas, get hot flirt and, of course, also plan real meetings - all based on a pleasant atmosphere that makes you want "more"!
The concept of the new platform starts at a special point:
Unfortunately, there are only a few well-known gay communities in German-speaking countries that offer everything from classic chatting to hot eroticism. Many queers register on different platforms to simply talk, flirt or have fun, depending on their mood of the day. FlirtBlue wants to change exactly that! The platform sees itself as a place to go for everything that has to do with gay flirting and Gay Cruising to do.
Or in other words: The people responsible behind FlirtBlue have managed to unite everything that is important with regard to the gay community and erotic fun on one platform!
FlirtBlue: Fun, eroticism and information on one platform
The demands that modern gays have of flirt portals are becoming more and more diverse. FlirtBlue wants to break down boundaries and offer its users exactly what they expect. Here, users can expect, among other things:
the classic message function
a practical match finder that can lead directly to the next hot date
a practical search function to reach your goal even faster. come
many functions that make the search for the dream partner (or the next One Night Stand) are to optimise.
Accordingly, it is definitely worthwhile to stop by here - regardless of whether you are looking for a committed relationship or "just" the next adventure.
Several thousand entries nationwide
The success already proves the concept of the platform right. Several thousand users have already registered on the FlirtBlue pages. However, those responsible have no intention of resting on their laurels.
In the future, a nationwide and an international expansion is planned.
Those who feel like getting a basic overview first do not even have to register on the site. The popular Gay Cruising Guide can also be used without registration. Here you will find, among other things, an overview of popular locations, such as:
gay friendly bars
Gay cinemas
Gay saunas
Glory Holes
Gay parking spaces
Flaps
Gay Cruising Areas
to the users. Access to this information is also possible without registration.
And to make sure that further research for the "perfect gay cruising place" is as uncomplicated as possible, users have the option to click on places they have already visited and thus ensure that they might also be found better by others. A great "extra" that makes gay cruising together that little bit more uncomplicated!
Among other things, Flirtblue also relies on the responsibility factor
Sure: sex, gay cruising and co. are fun. But: The platform is of course also aware of its responsibility. That's why the site also provides information on:
HIV contact points
Self-help groups
STDs and their prevention
Advice centres
Outings
Fears
play an important role. Those who are looking for help should find it on the pages of Flirtblue. On the basis of the relevant information, it is then usually easier to find the right contact person (ideally, of course, in the vicinity of the place of residence). And those who are interested in a personal exchange are best advised to visit the forum. Here the probability of meeting like-minded people is particularly high.
Speaking of like-minded people: It's usually best to celebrate with them, isn't it? That's why it's always worth taking a look at the site's event calendar. Important dates around CSDs and gay cruisers have been noted in it.
Last but not least, those responsible naturally also have an eye on the topic of "spam". Everyone should feel comfortable on Flirtblue. Anyone who receives hate messages or other inappropriate content can report it and have it blocked.
How much does Flirtblue cost?
Those who want to use Flirtblue to its full extent pay a monthly fee of 39.99 euros. Users can choose between terms of one month, three months and six months. And those who no longer want to use the platform because they may have finally found their perfect match can cancel their membership at any time with just one click.
However, some basic functions can also be used without prior registration. And if you want, you can make your profile a special highlight - for an extra charge - and make sure that it appears at number 1 in the search. In this way, the number of matches can usually be increased "by the way".
And anyone who still has questions despite the pleasant and easy-to-follow page structure can also ask them via the Live Ask support. The question and answer catalogue is full and helps to find the right solution quickly.
Who is Flirtblue suitable for?
Flirtblue is wonderful for all gay, bi-sexual and transsexual men who want to enjoy the world of flirting to the fullest. Who hasn't been annoyed in the past that many portals don't offer what users expect?
The people responsible for Flirtblue have made it their business to start at exactly this point and to offer users a high standard of quality that provides space for conversations as well as for planning sex meetings and information about relevant contact points.
A platform where just about everything comes together, which is very important to many gays!