Coming Out Day 2020: Facebook celebrates with the LGBTQ community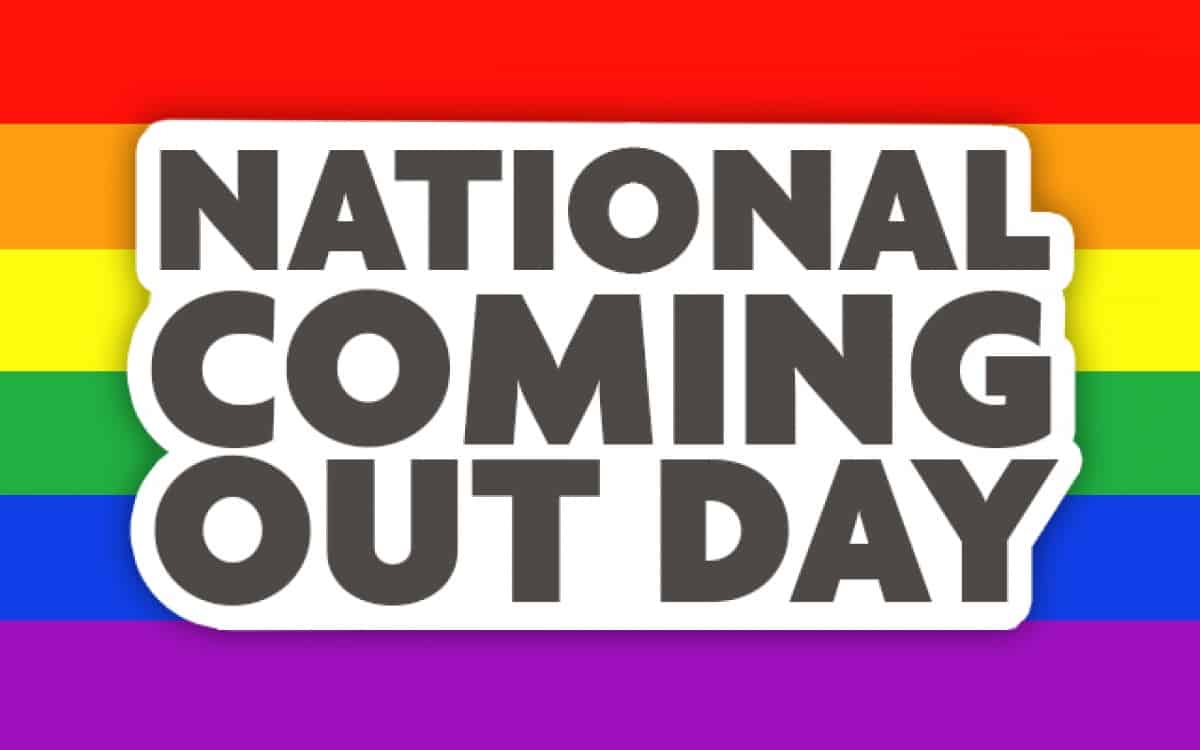 Facebook is a virtual place where everyone should - ideally - feel comfortable, regardless of their skin colour, sexual orientation and other "details". Just in time for the Coming Out Day 2020 the social network focused on new features around the LGBTQ Scene.
With many great new extras, the platform wants to warmly welcome or look after the community and thus wrap itself in an even more colourful appearance.
Especially welcome: the changes are supposed to be permanent and not just limited to 24 hours. The new features should therefore hit the mark with many gays. The platform has come up with a lot to integrate the scene into its network. Watch out: Facebook will now be even more varied and rainbow-friendly!
Innovation no. 1: more individual design options
Colourful, more colourful, FacebookThe new features make the network shine brightly. In order to celebrate the diversity of the scene and to encourage others to celebrate as well, queers and all fans of the scene now have a number of options at their disposal.
Particularly impressive here are the many new stickers and an animated Facebook logowhich in itself is a stylish eye-catcher. The stickers, on the other hand, can continue to make clear statements in the creative design of new posts and stories and showcase their individuality - whether centrally or "only" in the margins.
Innovation No. 2: the Coming Out Day Watch Show
In addition to the new stickers mentioned above, the Coming Out Day at 11 October 2020 also sent a show through the vastness of the internet. It was produced by Demi Lovato (US singer) and Tan France (Queer Eye) and was about people talking about their coming out to family, friends, etc.
This was to show that no one who is confronted with this "task" has to feel alone. The corresponding contributions should above all give courage and show that other people are struggling with the same problem.
It is possible that exactly these contributions have also helped to plan one's own coming out. (see innovation no. 3)
Above all, viewers learn that no matter who they love or how they love each other, the community is behind them.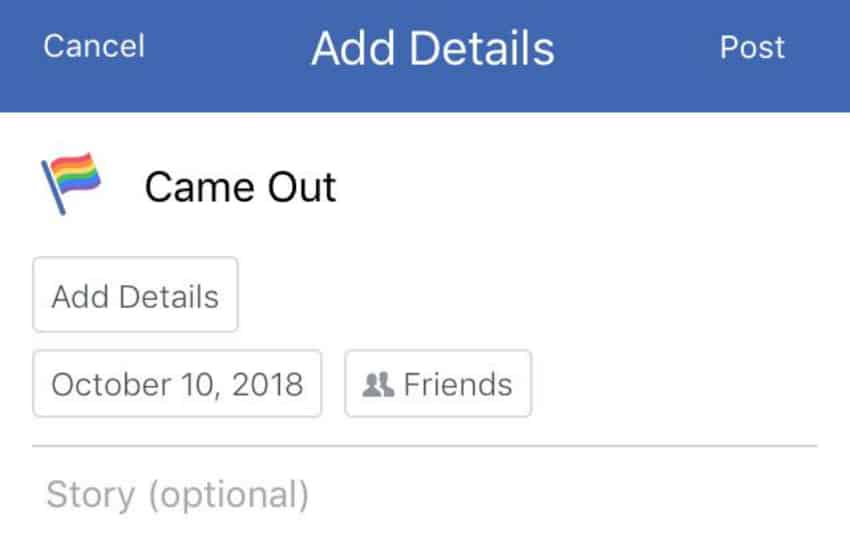 Innovation No. 3: Help for your own coming out
Facebook not only wants to welcome the LGBTQ community with the campaign and the innovations around Coming Out Day and ensure that the network also appears a little more open visually.
Rather, the platform also wants to provide assistance in coming out. In addition to the Watch Show, there are numerous guides that can provide support. Relatives of queers are also addressed here.
You have the chance to inform yourself in order to be able to react correctly when coming out or to deal with the matter fundamentally in the first step. An important contribution to help! Because: only those who inform themselves can possibly change their perspective.
Conclusion
Also in 2020, the celebration of the Coming Out Days still represents a big step towards acceptance and tolerance. With circa 1.79 billion users daily is Facebook still more relevant than ever.
If this huge network is the Coming Out Day celebrates, this can help to break down prejudices and raise awareness. In places where TV and other media may (still?) have little active are, can Facebook possibly reach more people.
If even one person manages to come out a little more stress-free through this action and takes this step with pride and self-confidence, the platform has already achieved a lot.
Do you already know our Facebook page for schwulekontakte.com ?
You might also be interested in this exciting article: Conclusion to episode 3 of Prince Charming