Live again: Tom Neuwirth plans tour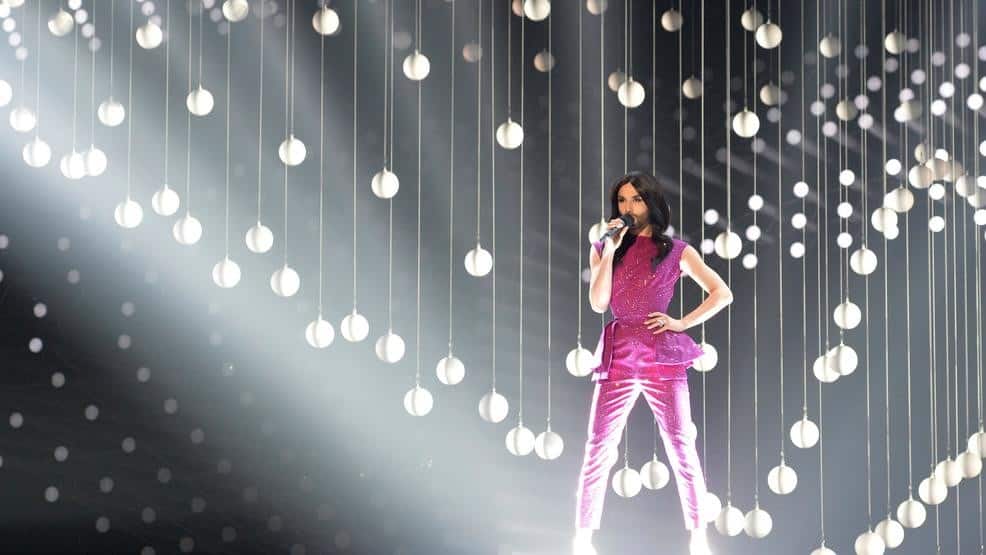 Fans of Conchita Sausage resp. Tom Neuwirth were able to experience the exceptional talent most recently, among other things, during his presentation of "Fame Maker"on ProSieben. But anyone who was afraid that it might be a little quiet around the Austrian in musical terms should be reassured. Because: Tom Neuwirth is planning a tour for the coming year.
We can only hope that Corona will not put a spoke in the Austrian's wheel. Musical tour stops are currently planned in a total of four cities in Germany.
A look back at the career - who is actually "Tom Neuwirth"?
Conchita Sausage aka Tom Neuwirth might have first come to the attention of the larger public through his participation in a reality TV format. But at the latest after his appearance on the ESC nothing was the same as before. The world gradually realised: there was a very special talent behind the beard and the woman's look.
Thus were Sausage resp. Neuwirth entrusted with more and more projects. In the course of time, he also gained a foothold in moderation jobs.
The preparations for the 2021 tour are currently in full swing. Many dates had actually been planned for this year. However, due to the current pandemic, the dates were cancelled. Now it's time to breathe a sigh of relief. If everything goes smoothly, the Sausage then on stage in the Czech Republic, Austria and Germany.
Concerts under special hygiene regulations
There is no question: the Corona pandemic will probably not be over next year. This makes it all the more important for those responsible (of course not only in the case of Tom Neuwirth) to come up with a suitable hygiene concept that meets the corresponding requirements.
The fans can then expect special evenings and a correspondingly rousing atmosphere. Wurst will certainly perform songs from the current album as well as his classics such as "Rise like a Phoenix" play
The likelihood that everything will really be back on track at the 2021 Tour "as before", however, is low. Thus belongs Tom among others, are among the artists who have often offered meet and greet experiences to their fans. In times of Corona? Unimaginable. However, the disappointment about this should be limited. Far greater should be the relief at finally seeing the star again. live to be able to experience. And who knows? Maybe everything will look different again in 2022?
Conchita Wurst - versatile, creative and Tom
Over the course of the last few years Conchita, Tom Neuwirth resp. SAUSAGE to the artists who have proven time and again to their fans (and haters) that a person should not be judged by their appearance.
Therefore, the likelihood is high that it will not be boring in the coming years either - despite the current restrictions.
No matter whether fashion action jobs, new songs (recently together with Lou Asril) and tour dates: who gets to enjoy, SAUSAGE once live, is often carried away.
Surely it is also precisely this mutability and love for oneself that is needed in order not to lose hope in these current times.
Therefore - among other things also after the video for "Lovemachine" - establishes that it is also possible in the world of Tom Neuwirth will remain exciting. The current ticket sales for the 2021 tour dates also show that many people are already keen to party for an evening and perhaps forget the stress of Corona time for a few hours.
You might also be interested in this: The independence march in Warsaw was cancelled