Important information on use - this is the only way to ensure that condoms are almost 100 % safe!

Nowadays, condoms or rubbers are produced in numerous variations and stand like no other "accessory" for Safer Sex. However, in order for them to really lay the foundation for a mix of protection and fun, a few points need to be considered.
It is not enough to just Rubber about "the best bit" and get going. Rather, it is important to consider a few points in order to really be on the - so often quoted - "safe side".
The good news is that with a little background knowledge, it is not difficult to prevent HIV infection in the best possible way. This article tells you what to look out for.
You already know your way around perfectly and don't need anyone to explain how to use condoms? Are you sure? There is always misinformation about this exciting topic. It is therefore worth taking a look at the "main facts".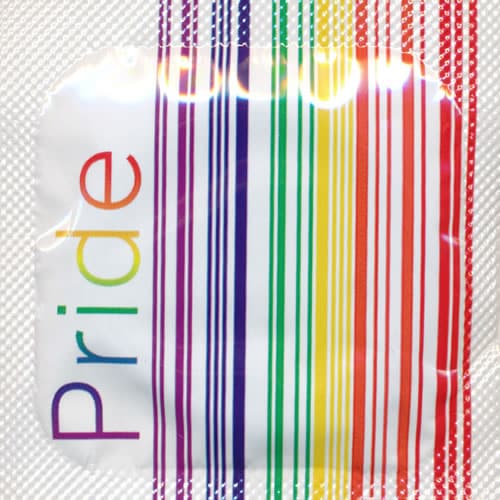 The best before date
Yes, even condoms do not last "forever". Maximum protection can only be guaranteed if the rubbers are not too old. Therefore, it is important to pay attention to the corresponding information on the packaging.
The right storage
Modern condoms are usually protected by robust packaging. However, this does not mean that they are invulnerable. Unfortunately, many users put too much trust in the stability of the outer packaging and carry the condoms in their wallet, backpack or trouser pocket. A bad idea. The largely constant friction can damage the rubber.
It is best to use the Condom store in a place that is not too warm and protected from light (accordingly, not on the windowsill).
Please rubbers
in the right size!

Generally speaking, there is almost no (!) Peniswho is not wearing a condom equipped could become. The size of the "best piece" has long ceased to be an excuse here. On the contrary! Those who feel restricted by classic rubber sizes also have the option of XXL versions.

By the way, there are now also many manufacturers who rely on completely vegan production and correspondingly animal-free materials. The protection here is - of course - just as high as with the "normal" variant.
Allergies are rather rare
Most condoms are well tolerated. However, there are certainly men who develop skin intolerance. Admittedly: Itching, rashes and the like can severely limit the pleasure of sex - usually for everyone involved.
Should an allergy occur, however, it is definitely the wrong decision to assume that the use of rubbers is now generally "forbidden". Because: the different manufacturers often rely on different ingredients.
Just because one brand is not tolerated does not mean that all others would also cause pustules and co. Additional tip: usually Latex is responsible for the corresponding complaints. If you know that you are sensitive, you should choose latex-free rubbers from the outset.
Other important rules
Storage is optimal, size fits and the skin compatibility leaves nothing to be desired? Wonderful! Then it is now time to deal with the final "basic rules" for condom use. The following applies here:
Use rubbers only once.
Check condoms for any damage before use!
Check in advance - depending on the sex practice - whether any lubricant used could influence the stability of the rubbers.
Do not turn condoms "inside out" after putting them on for the first time.
Be careful with jewellery and accessories with sharp, pointed edges. These can also damage the surface of the condom.
Generally speaking, stinginess and a willingness to compromise too much are definitely out of place when using condoms. In case of doubt, it is essential to replace the rubbers. Therefore: it is best to always use at least one "Verhüterli" have up their sleeves as a replacement!
This contribution could be something especially for the younger users: These are the most popular LGBTQ influencers on Instagram