From "spooky" to "romantic and delicious" - pumpkin ideas for autumn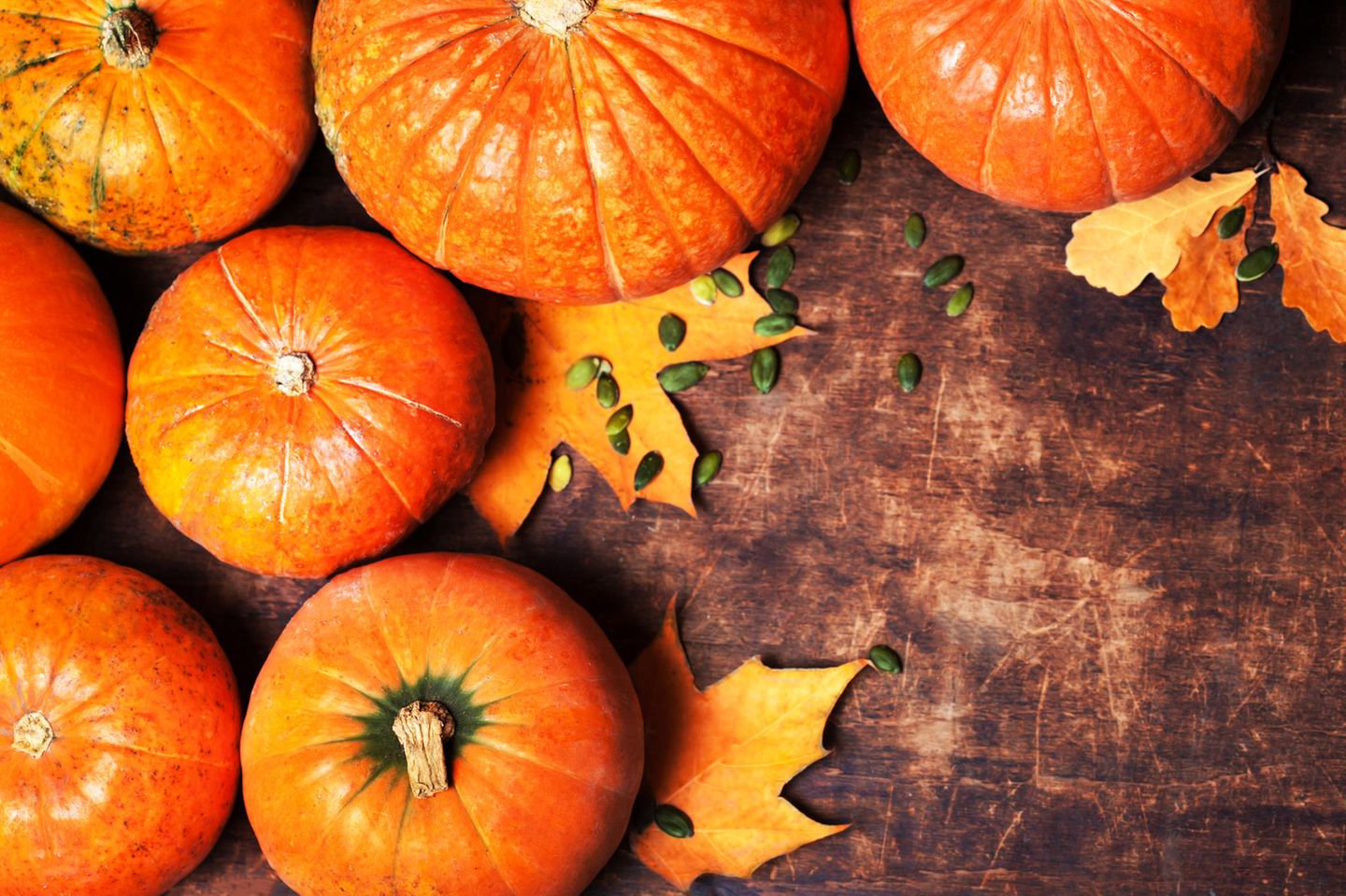 Autumn is here! In addition to the weather, the menu often changes as well. Pumpkins in particular now enjoy a very special popularity. Not only are they delicious and nutritious, they are also a wonderful way to celebrate the new season with all its facets.
"Quite incidentally"Depending on the type, they can also be used to make your own four walls a little more romantic.
The following tips show that pumpkins can be used in a variety of ways in autumn. It often only takes a little imagination and skill to surprise your partner (and perhaps yourself) time and again.
The hollowed pumpkin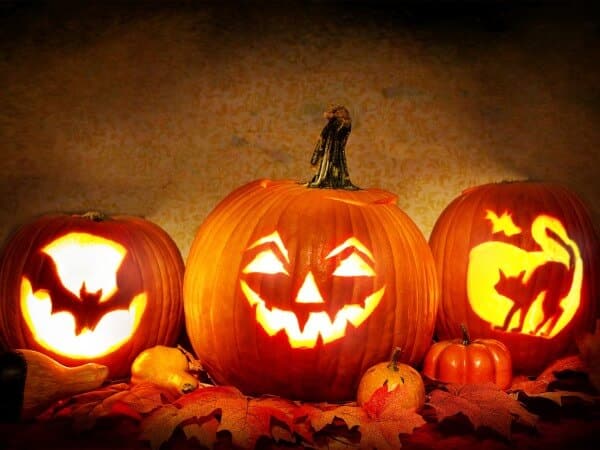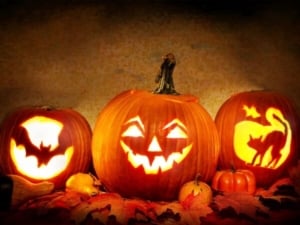 There are virtually no limits to creativity here. The easiest way - especially for the first projects - is to use comparatively large pumpkins. As a rule, these offer plenty of scope for patterns and the like.
It is, of course, an absolute prejudice that only the well-known Halloween grimaces come into question for projects of this kind. come would. If you like, you can also decorate your pumpkins with hearts, stars and the like.
With a lit tea light, this creates a real eye-catcher for a romantic evening for two.
Calorie-conscious and colourful: pumpkin salad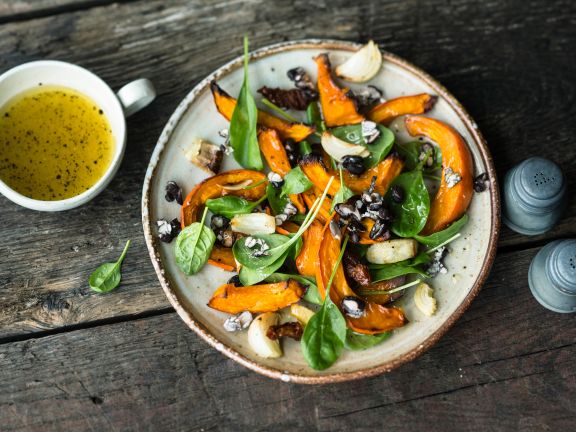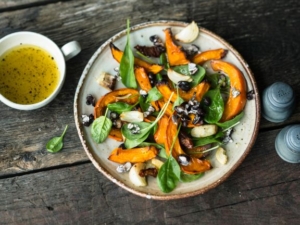 Couples who do sports together are often looking for a calorie-conscious snack. A colourful salad with pumpkin is a great way to end the day.
The characteristic flavour of the Hokkaido pumpkin comes out particularly well here. Simply wash it, cut it into pieces (or strips) and roast it in the oven. Afterwards, it can be used as a kind of "topping" over the classic salad. By the way, basil dressing goes particularly well with this.
An absolute classic: cream of pumpkin soup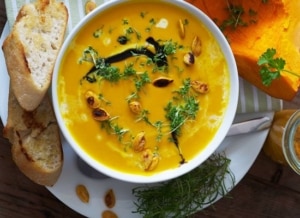 What could be better than warming up together with soup after a walk? Pumpkin soup requires neither much time nor effort and can, of course, be reheated more often if desired. Whoever fancies a little more Pep simply adds a few croutons, roasted onions or other "extras" to their respective creations.
Pumpkin ideas as a snack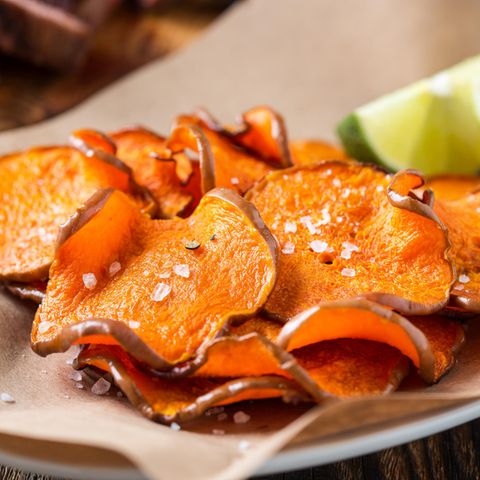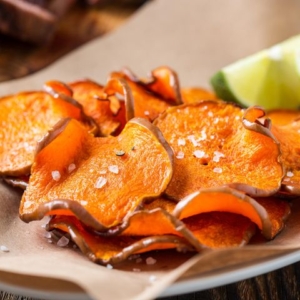 The TV evening with your loved one is coming up and the question "What are we snacking on?" is in the room? Here, too, it can be worthwhile to go for a recipe with pumpkin. How about homemade pumpkin chips (including dip)? If you like, you can also bread your pumpkin pieces for a very special snack TV feeling.
"Elegant" pumpkin dishes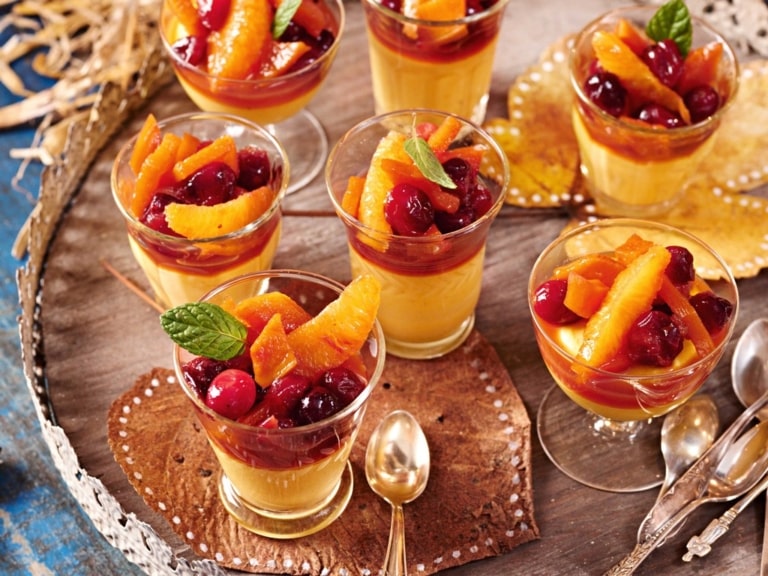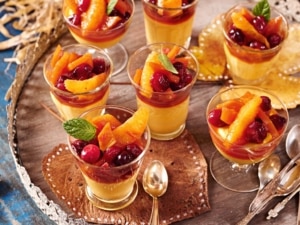 Admittedly, when it comes to impressing a new date, it is sometimes necessary to dig a little deeper into the bag of tricks. Fortunately, there are also pumpkin dishes that can help. In the search for delicious and stylish solutions, the "dessert" category offers particularly high potential.
For example, pumpkin mousse mixed with fresh fruit (and optional vanilla sauce) is a great way to leave a lasting impression on the "sweetheart-to-be".
Conclusion: Pumpkin is nutritious and delicious!
Pumpkin is one of those foods that always manages to make an impression while not making too many demands on the cook. In addition, many pumpkin varieties offer a colourful mix of nutrients that can help to nourish not only the soul in the "cold season"but can also strengthen the immune system. Calcium, magnesium and iron, among others, play a particularly important role in this context. In addition, pumpkin is suspected of activating the happiness hormone serotonin, among other things. A better remedy against the Autumn blues there can't be, can there?
You might also like this exciting article: Düsseldorf: New mayor with a message to the community