Hape Kerkeling celebrated a small, big comeback with Florian Silbereisen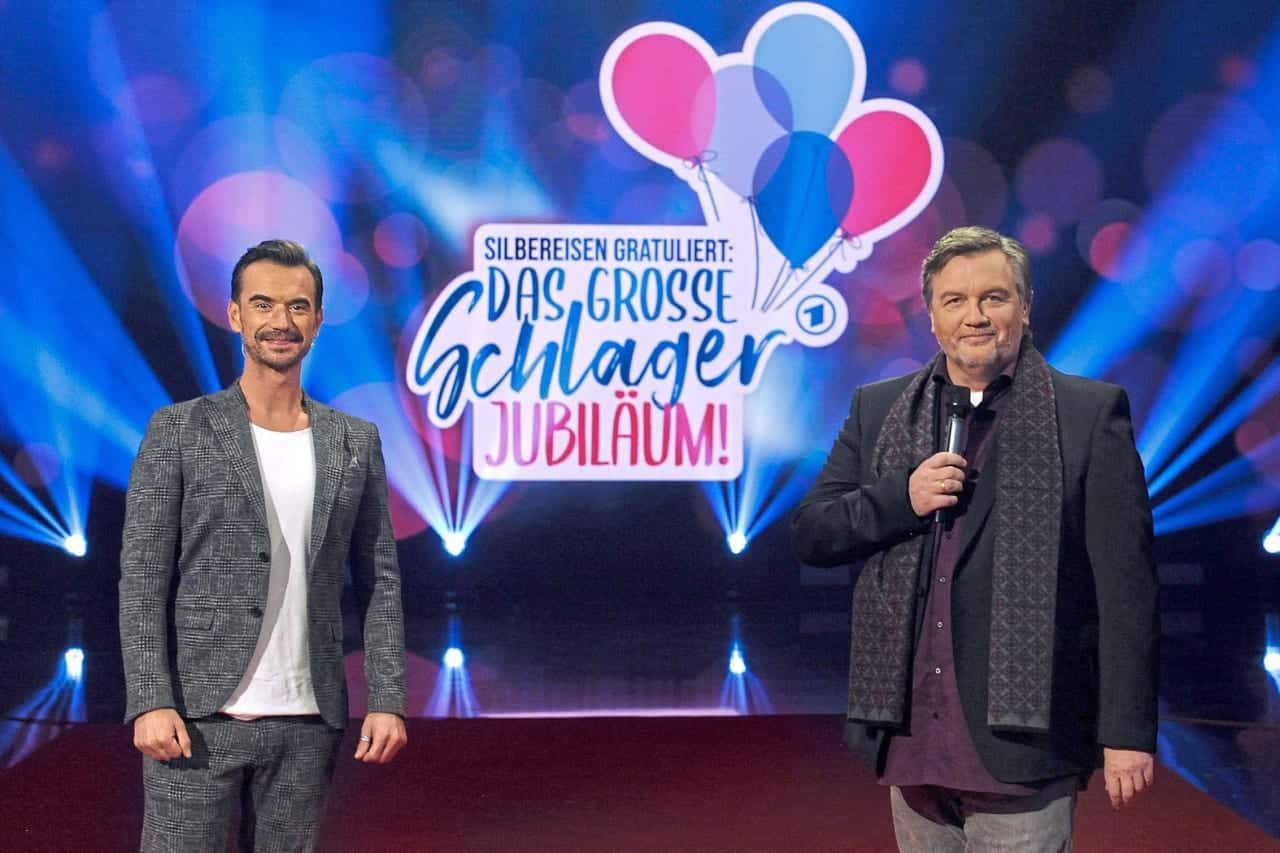 Many fans from all over Germany had been waiting for this: Hape Kerkelingwho had only recently been awarded the Prix Pantheon (we reported), was drawn back to the big stage. He celebrated at Florian Silbereisen a small, big comeback!
Days before, his appearance at "Silbereisen congratulates" was announced in the media. Accordingly, curiosity grew until the last second. Then finally the time had come! "The Master" entered the stage... And left it - at least according to some of his followers - actually much too quickly again.
Nevertheless: Hape proved in these minutes that he is still capable of inspiring the masses. Many spectators even saw in him the real highlight of the Silbereisen Show. Especially in the social networks he was honoured with much virtual applause.
Hape Kerkeling on "Silbereisen congratulates" - a short but impressive appearance
As already mentioned, the 55-year-old was not on stage for long. Freely according to the motto "Better short than not at all!"However, many of his fans could not get enough of him. So a little nostalgia floated across the stage with him. Yes, Hape celebrated his very personal comeback on Saturday evening in a hit show in which otherwise rather the well-known, relevant genre faces were invited.
Kerkeling, however, seemed to many like a successful change of pace and accordingly like the icing on the cake in a show that was otherwise more devoted to Schlager and less to comedy. No matter! Legends somehow always fit, don't they?
Hape's performance in detail
Admittedly: It took a little time to Kerkeling ever entered the stage. A circumstance that might have increased the excitement among his fans a little more. After all, they had actually had to be patient for about six years. At that time Hape decided to end his classic TV career.
Anyone who has since had a hankering for the familiar voice found it in "The Ice Queen"a little consolation. Because: here he lent the cuddly Snowman Olaf his voice. Otherwise acted Hape rather in the background.
In Silbereisen's Show he stood together with the Black Fööss on stage and sang a song about Cologne together with the band. This was followed by a short interview before he (unfortunately) left the stage again. A pity. His fans would certainly have liked to watch and listen to him a little longer.
A new project is in the starting blocks
But don't worry! Things are not likely to be too quiet in the coming months either. Hape be. Because: he currently appears in the new flick by Michael Bully Herbig with. This one is entitled "The Boandlkramer and Eternal Love". Kerkeling's role: the devil himself! The strip is to be released on 17 December 2020 launch.
The plot? The Boandlkramer, death (Michael Bully Herbig) does not make it, Brander Kaspars to the afterlife. For: death itself has fallen in love with a woman named Gefi (played by Hannah Herzsprung), but does not manage to win her heart. How convenient that the devil agrees to help Death. The condition: Death should henceforth no longer work. But what would that actually mean for the rest of the world? Questions upon questions, which should then be clarified from December onwards.
This well-intentioned contribution could perhaps also be of help to you: These 5 tips help after a painful break-up